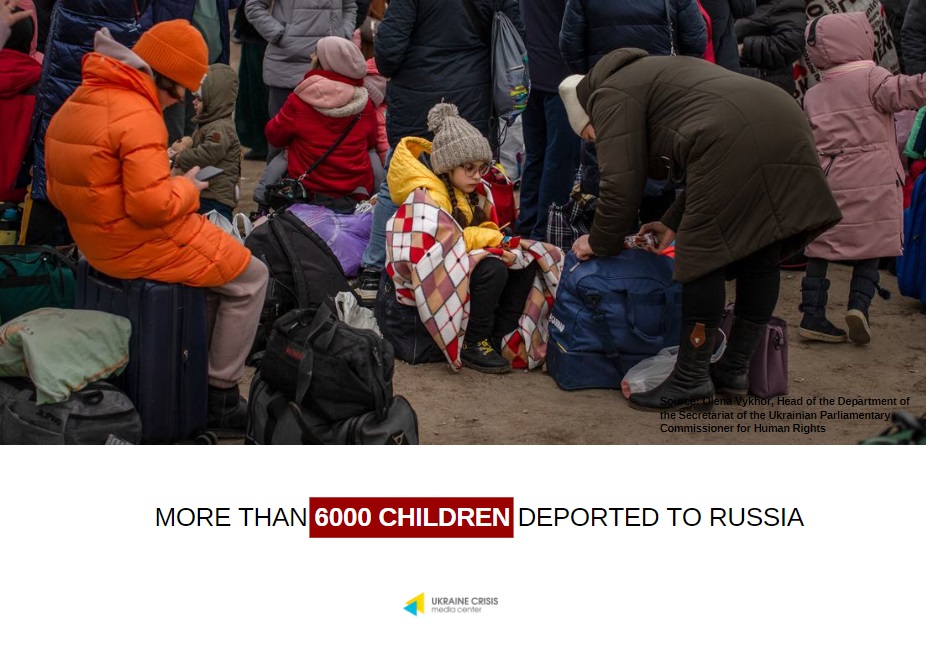 Representatives of the Russian Federation illegally transferred more than 6,000 children. This was reported by Olena Vykhor, Head of the Department of the Secretariat of the Ukrainian Parliamentary Commissioner for Human Rights, on the air of the telethon.
"I must clarify – these are not only children who were deported to the Russian Federation, but also to the territory uncontrolled by the Ukrainian authorities. In fact, these are Ukrainian children abducted by Russian soldiers and taken to the territory where the laws of Ukraine and humanity principles do not apply," she said.
Parents who are looking for their children can report it by phone: 0-800-50-17-20.