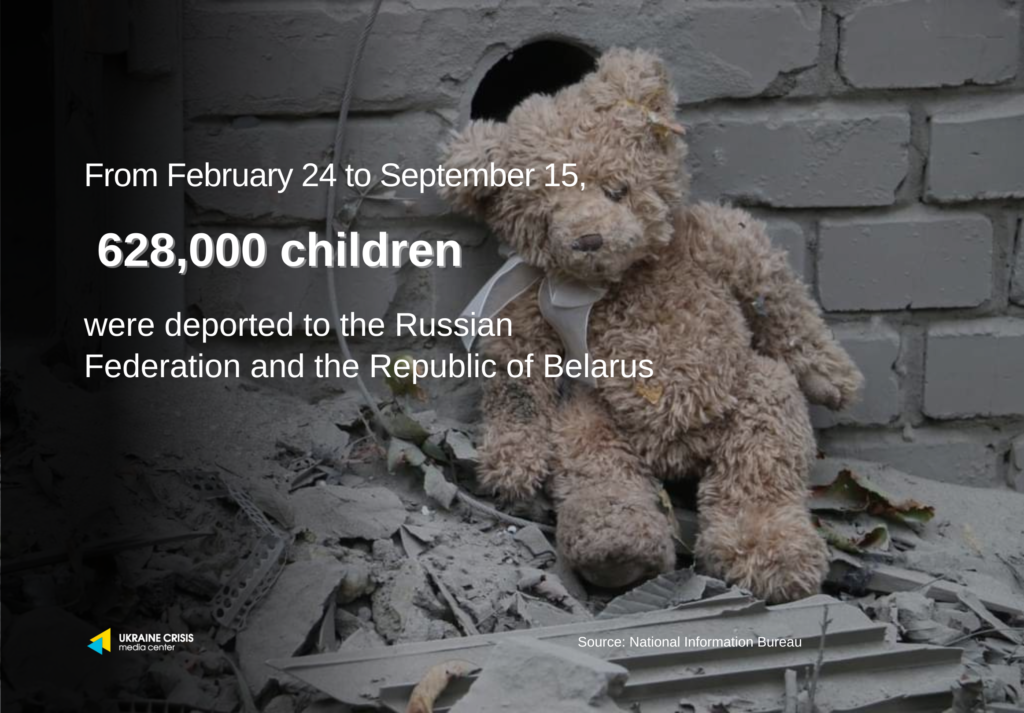 According to data from open sources announced by the Russian Federation, 628,000 children have been forcibly removed to the Russian Federation and the Republic of Belarus since February 24, 2022.
According to the National Information Bureau, Russia forcibly deported 7,716 young Ukrainians. These numbers are not final, as work is ongoing to establish them in places of active hostilities, in temporarily occupied and liberated territories.
"Children of War" is a platform where you can report and find all information about children who suffered as a result of the Russian Federation's war against Ukraine.