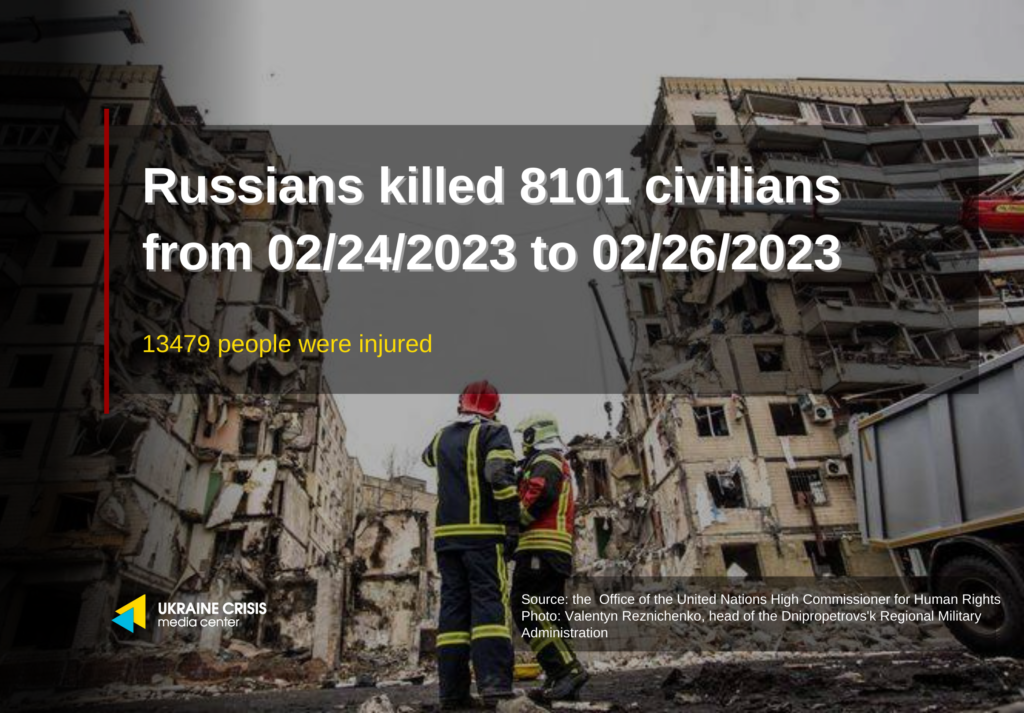 Civilian casualties from February 24, 2022, after Russia's invasion of Ukraine, to February 26, 2023, amounted to 8,101 people. This was reported by the Office of the United Nations High Commissioner for Human Rights.
According to Office, 13479 were injured. However, the actual numbers are much higher, as information from some areas of intense fighting has been delayed.
Among the killed civilians:
3584 men
2127 women
256 boys
201 girls
31 children and 1902 adults whose gender is not yet known
Among the 13479 wounded, there are 398 boys and 293 girls, as well as 271 children whose gender has not yet been determined.