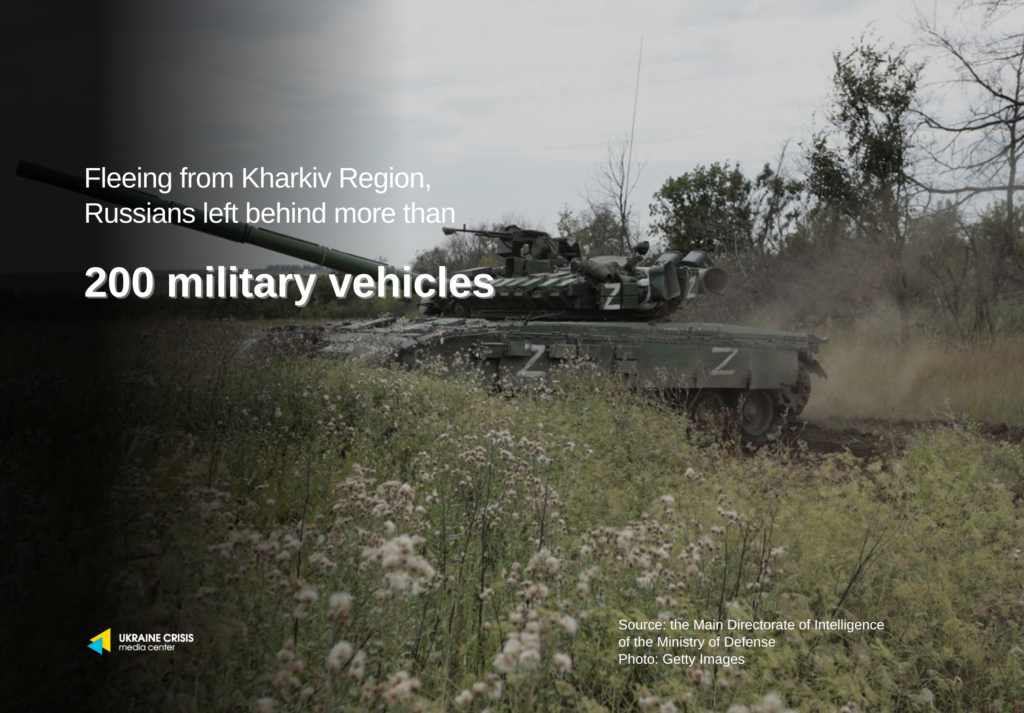 Fleeing from the Kharkiv region, the occupiers left over 200 pieces of military equipment. This was reported by the Main Directorate of Intelligence of the Ministry of Defense.
Russian troops left tanks, howitzers and cars. Including tanks "T-72B3M", "T-80BVM", "T-80UE", "BMP-2" and self-propelled guns.
According to the intelligence, the Russians left the largest amount of equipment in the Balaklia area.