Situation in the combat zone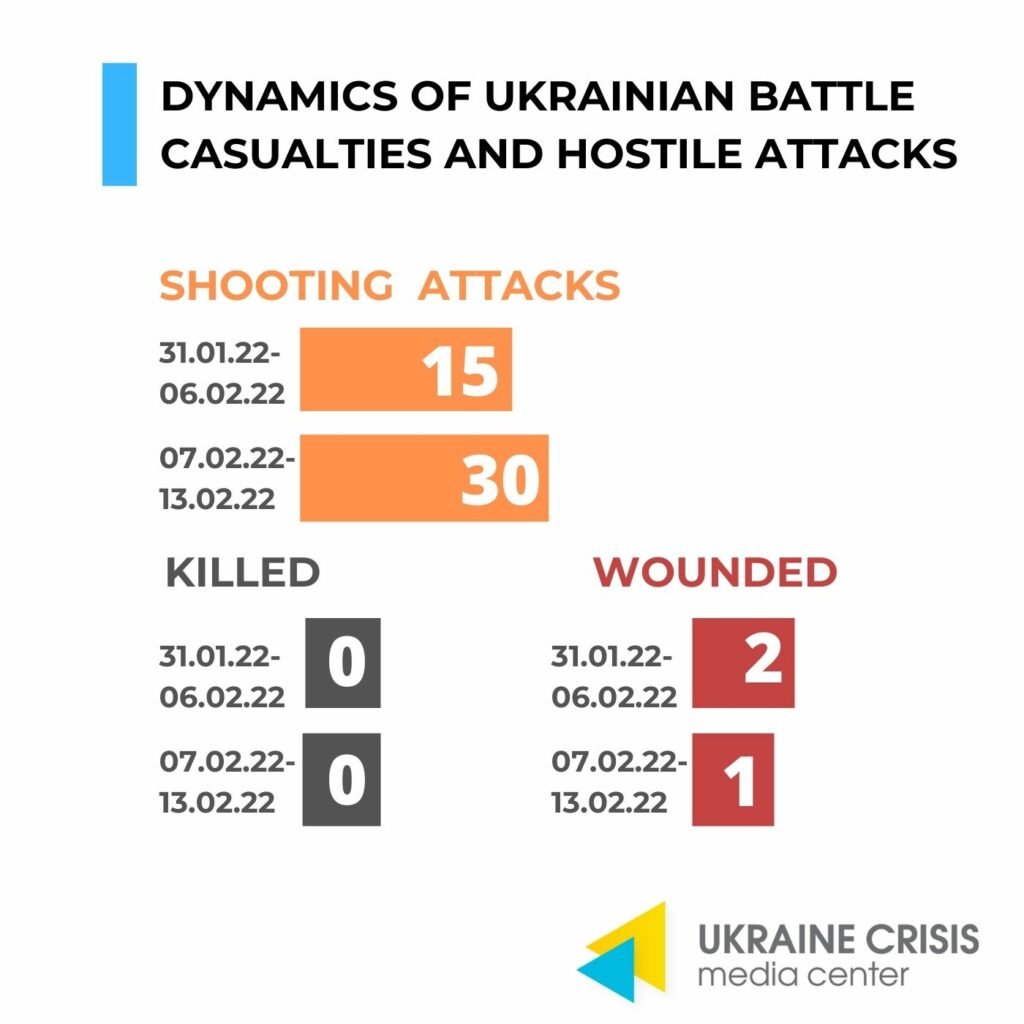 The situation in the combat zone is tense, but controlled. On February 13, Russia-backed militants made six attacks, of which one included the use of weapons banned under the Minsk agreements. There were no casualties to Ukraine's Joint Forces.
In a phone call, Zelenskyi invites Biden to visit Ukraine, urges for security guarantees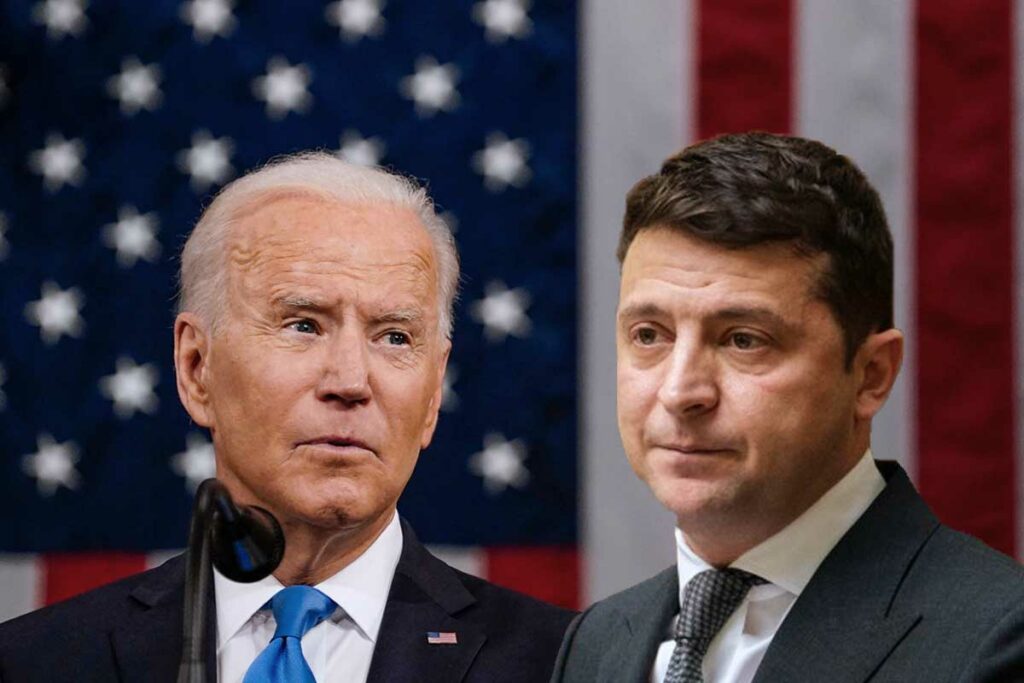 On Sunday, U.S. President Biden had a phone call with Ukraine's President Zelenskyi amid fears of a Russian invasion.
The presidents exchanged information and discussed ways to defuse tensions, Ukraine said in a statement.
Ukraine understands the risks and is prepared for "any scenario", Zelenskyi said. Ukraine feels support from the U.S. and other partners, and hopes that will help prevent a spread of panic, he added.
Ukraine needs effective security guarantees, the President said. Ukraine's security is vital to European security. "We are ready to discuss them in a variety of formats," Zelenskyi said.
Zelenskyi issued an invitation for a visit. "I am convinced that your visit to Kyiv in the coming days that are crucial in defusing tensions will send a powerful signal and contribute to de-escalation," he said. The U.S.'s readout of the call says no word about the visit.
The presidents also discussed sanctions on Russia, and Ukraine's financial and energy stability in the face of the present challenges.
On February 12, U.S. President Biden had a phone cal with Russian President Putin.
German Chancellor Scholz visits Ukraine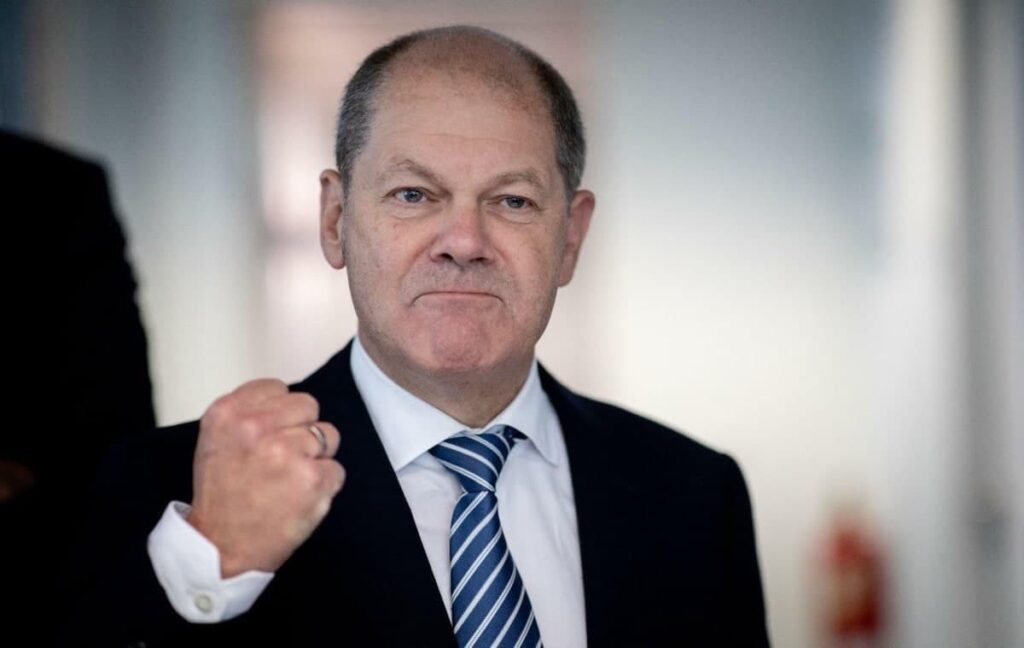 German Chancellor Olaf Scholz visits Kyiv on Monday, February 14. Ahead of his visits to Kyiv and Moscow, Scholz warned Putin he'll face immediate and tough sanctions if Russia invades Ukraine.
"Military aggression against Ukraine that endangers its territorial integrity and sovereignty will result in hard reactions and sanctions that we have carefully prepared and that we can put into effect immediately, together with our allies in Europe and NATO," Scholz said Sunday as he spoke to journalists after re-election of the German president.
Both trips will be to sound out how to secure peace, which faces a "very, very serious threat," Scholz was quoted as saying.
In Kyiv, Scholz could unveil an economic relief package to particularly help stabilize Ukraine's currency, German government sources said.
Germany will make no commitments on supplying defensive weapons or materiel to Ukraine. It continues to review some of the items on the list that Ukraine requested. That's a political matter, but there are also purely logistical issues, the sources said.
Ukraine calls for OSCE meeting over Russia's military buildup on its border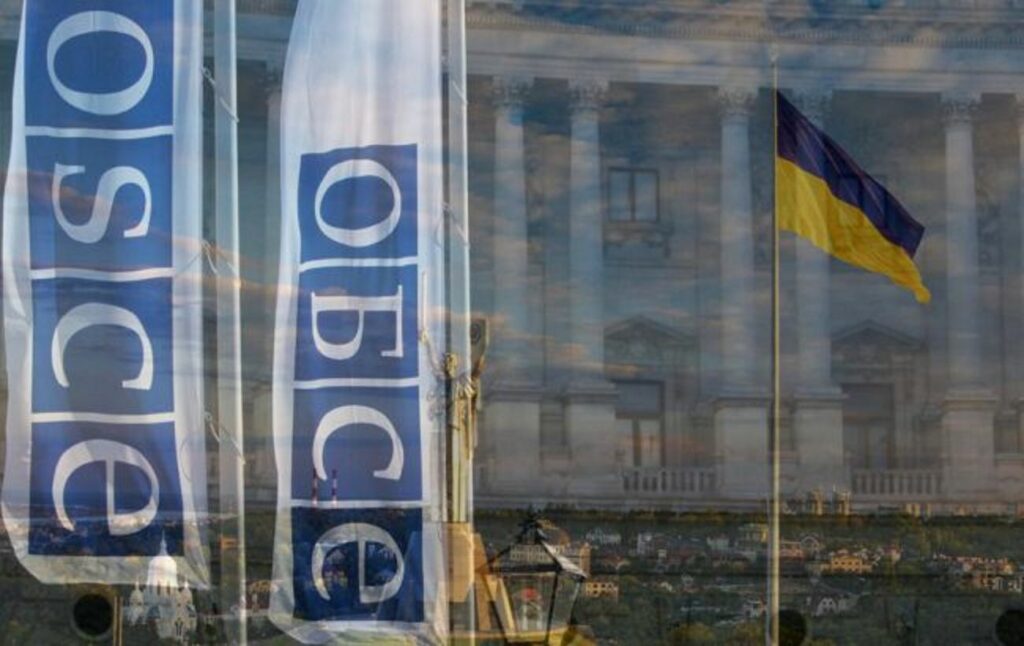 Ukraine has called for a meeting with Russia and other members of the Organization for Security and Cooperation in Europe (OSCE), citing Russia's failure to respond to Ukraine's request to explain its military maneuvers at Ukraine's border. The request comes as part of Ukraine's effort to invoke the risk reduction mechanism under OSCE's Vienna Document.
"Russia failed to respond to our request under the Vienna Document," Ukraine's Foreign Minister Dmytro Kuleba said on Twitter Sunday. "Consequently, we take the next step. We request a meeting with Russia and all participating states within 48 hours to discuss its reinforcement and redeployment along our border and in temporarily occupied Crimea."
"If Russia is serious when it talks about the indivisibility of security in the OSCE space, it must fulfill its commitment to military transparency in order to de-escalate tensions and enhance security for all," Kuleba said.
"Russia has now responded," RFERL's Brussels reporter Rikard Jozwiak said on Twitter a few hours later. "It says that it doesn't conduct any unusual military activity on its territory and that Ukraine's request under the OSCE Vienna document is inadmissible."
Ukraine's Foreign Ministry has not provided further updates. Ukraine could call for a meeting not only if Russia failed to respond, but also if the response was incomplete or irrelevant, Dmytro Kuleba said earlier.
On February 11, Ukraine invoked the risk reduction mechanism under OSCE's Vienna Document. Russia was expected to respond within 48 hours.
On February 9, the Baltic states invoked the risk reduction mechanism of the Vienna Document requesting Belarus to explain the joint military drills with Russia.
U.S., other countries withdraw embassy staffers, military trainers, OSCE SMM staff from Ukraine. Ukraine's oligarchs leave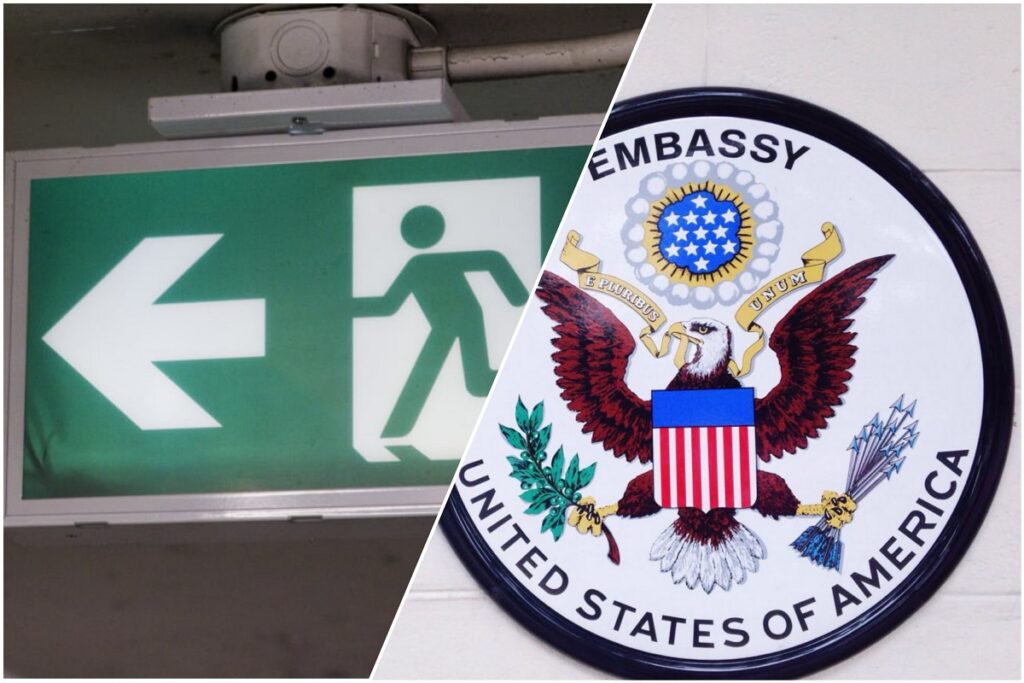 In the past days, multiple countries have urged their citizens to leave Ukraine. Some ordered the evacuation of most of its embassy staff in Kyiv.
The U.S., the UK, Germany, Italy, Latvia, Denmark, Finland, Norway, Sweden, the Czech Republic and others told their citizens to leave Ukraine immediately.
France is not among the nations urging their citizens to leave. It has not ordered evacuation of its embassy staff either.
U.S., Canada relocate embassies to Lviv. The U.S. ordered the evacuation of most of its embassy staff in Kyiv on Saturday as fears of Russian invasion grow.
The Embassy will maintain a small consular presence in Lviv.
Canada has moved operations of its embassy to a temporary office in Lviv suspending operations in Kyiv, Canada's Foreign Minister Mélanie Joly said.
Japan evacuates a majority of its staff from the embassy in Ukraine. The Japanese embassy in Kyiv will reduce its operations, NHK reports.
Foreign military trainers pulled out of Ukraine. Canada moves its military trainers out of Ukraine. The Pentagon pulls the National Guard troops out of the country. The U.S. and the UK also move their military trainers out of Ukraine.
OSCE SMM staff. Certain participating states ordered their citizens in the mission to leave, OSCE's Special Monitoring Mission to Ukraine said in a statement. OSCE did not name the countries.
Who's staying? The EU Ambassador Matti Maasikas stays in Kyiv. Earlier, he urged non-essential staff at the embassy to leave. British Ambassador to Ukraine Melinda Simmons stays in Kyiv with a core team.
Diplomatic missions of the EU and its member states in Ukraine are not closing, EU foreign policy chief Josep Borrell said in a statement.
Ukraine's oligarchs also leave. Some of the Ukrainian businessmen and oligarchs have left Ukraine on charter flights. On Sunday alone, 20 chartered and private aircraft flew from Kyiv. That's the highest number in six years. Some say they travel for business and will return soon.
How Ukraine is fighting COVID-19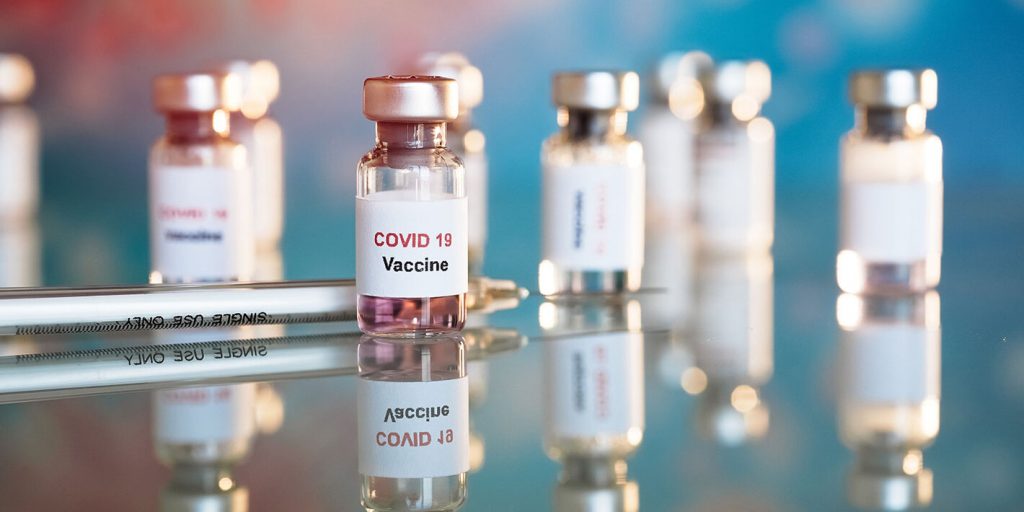 On February 13, Ukraine recorded 16,993 cases, 9,338 recoveries, and 142 deaths. Ukraine ranks 11th in the world and third in Europe respectively by daily number of deaths, exceeded only by Russia, and Italy.
Throughout the pandemic, Ukraine has reported 4.5 million cases, 102,950 deaths, and more than 3.7 millionrecoveries.