Many Ukrainian writers and cultural figures have joined the defense of the country. Filmmaker and writer Oleh Sentsov, author of a documentary book about Vasyl Stus, historian Vakhtang Kipiani, writers and publishers Kapranov brothers joined the Territorial Defense.
Writer Artem Chapai joined the AFU. Military writers also returned to the front – Valeriy Markus (Ananiev), author of the book "Footprints on the Road", and Serhiy Saigon, winner of the 2020 BBC Book of the Year for his work "Yupak". Veteran writer Artem Cheh joined the Territorial Defense. Vitaliy Zapeka, author of an anti-war novel "Tsutsyk", also went to the military commissariat on the first day of the war.
Some with their creativity, and some with weapons in their hands, repel the enemy, inspire people, raise people's spirit, record the turbulent events and write poignant stories.
Hryhoriy Tsymbaliuk from Zhytomyr, member of the National Union of Writers of Ukraine, editor-in-chief of the magazine "Svitlo Spilkuvannia" talks about the role of words, creativity in wartime and his own experience of being in the war zone.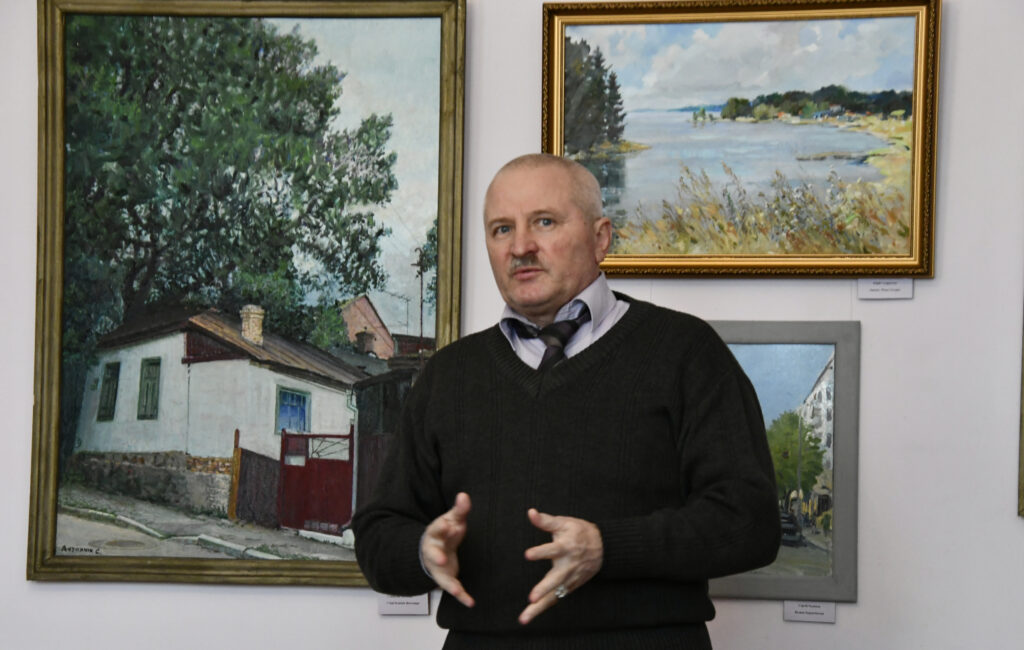 – 2014 and 2022. What is the difference between war then and now?
– I joined the army as a volunteer in August, 2014. I was in lots of places and had lots of chances to die. But God took care of me.
Back then the war was local. There was an impression that there were two Ukraines: one was dancing, the other was fighting. At that time, the army logistics was horrible. There was a lack of weapons and basic things in general, even spoons, there was nothing to eat with – the situation was terrible. There were a lot of people who obstructed fighting. Both then and now volunteers were amazing. They did a great job. These are holy people – I bow my head to them.
In 2015, I retired from the Armed Forces. Now the situation with logistics and weapons is much better. I was shocked that so many motivated people had joined the army voluntarily, independently. There were queues to military commissariats. Motivation is the most important factor that makes an army invincible.
I spent a month standing at checkpoints. And what can I say? At first it was very hard, but I noticed that people were very responsible and determined to win. Absolute sobriety, no alcohol.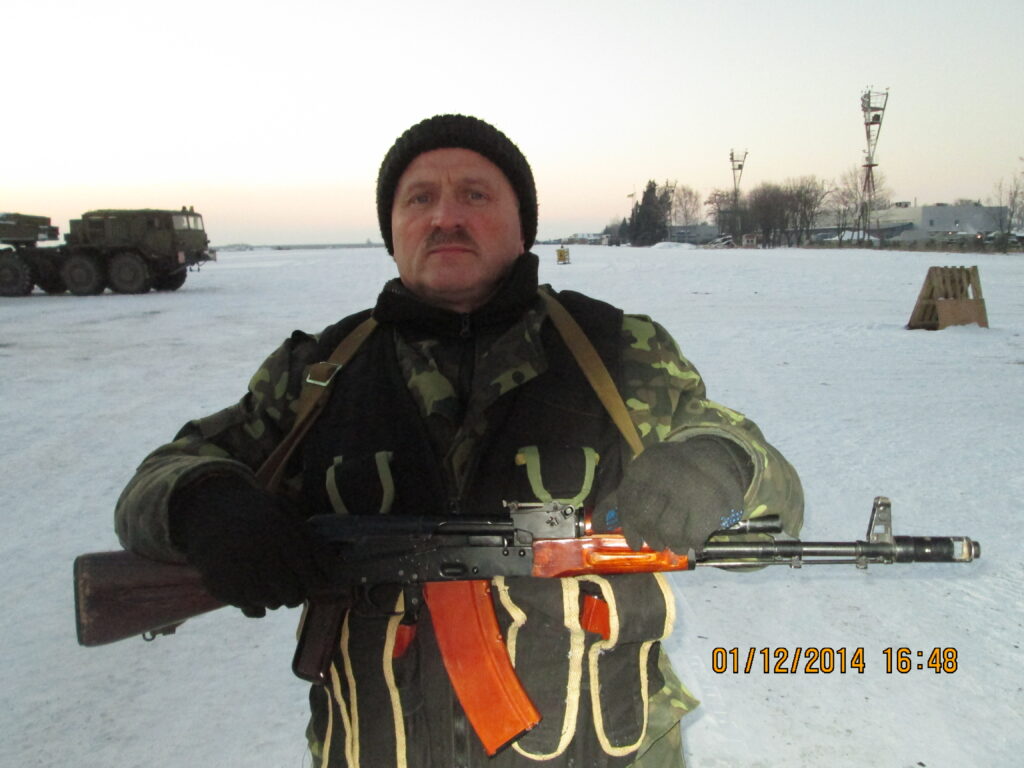 – When a writer is on the frontline, is there an opportunity and inspiration to create?
– There was no opportunity to write, because you don't have your own space, you don't belong to yourself. But there was an opportunity to read. We guarded an ammunition depot. Quite by chance, I found a gorgeous library in a destroyed enterprise where we were staying. I was surprised that there was such a book collection there! When we got a message that we would be fired upon, because the enemy destroyed ammunition in the first place, a few men remained there – our unit. I was alone on the second floor. I read Balzac, Zweig, was alone with my books. I found a luxurious edition of Shevchenko's biography – I took it as a keepsake, otherwise it would be lost there. And there were hundreds of tons of ammunition stored nearby. It was then that I had a sense of my own space in the war (the more experience you have, the more you need it in the war). At such moments I could read! I was a happy man. And I can say that life does not end as long as you have a good book.
– Today, the war affects all spheres, including information and art. What do you think is the role of writers in this struggle?
– Today, the word is a weapon. Truth is also a weapon. It is crucial that all the vicissitudes that are taking place be recorded, especially by writers, forthwith and without delay. So that tomorrow no one lies, and it doesn't turn into some kind of fiction. It was especially difficult to endure in the first months of the war, so that the truth really was the truth. That's one aspect.
The word is also a hope. People who are involved in writing and media should give hope to others, so that they can see the light at the end of the tunnel. We should be optimistic even in a difficult situation. We should pray for those who are on the frontline. Prayer is a powerful force and a great defense.
The word is also a memory. We have no right to forget. We must record every step of those people who gave their lives for Ukraine. In this sense, the magazine "Svitlo Spilkuvannia" is the preservation of memory for me. In its column "Zhytomyr Martyrology" we tell our readers about outstanding people who have passed into eternity. This is an extremely responsible and affecting column.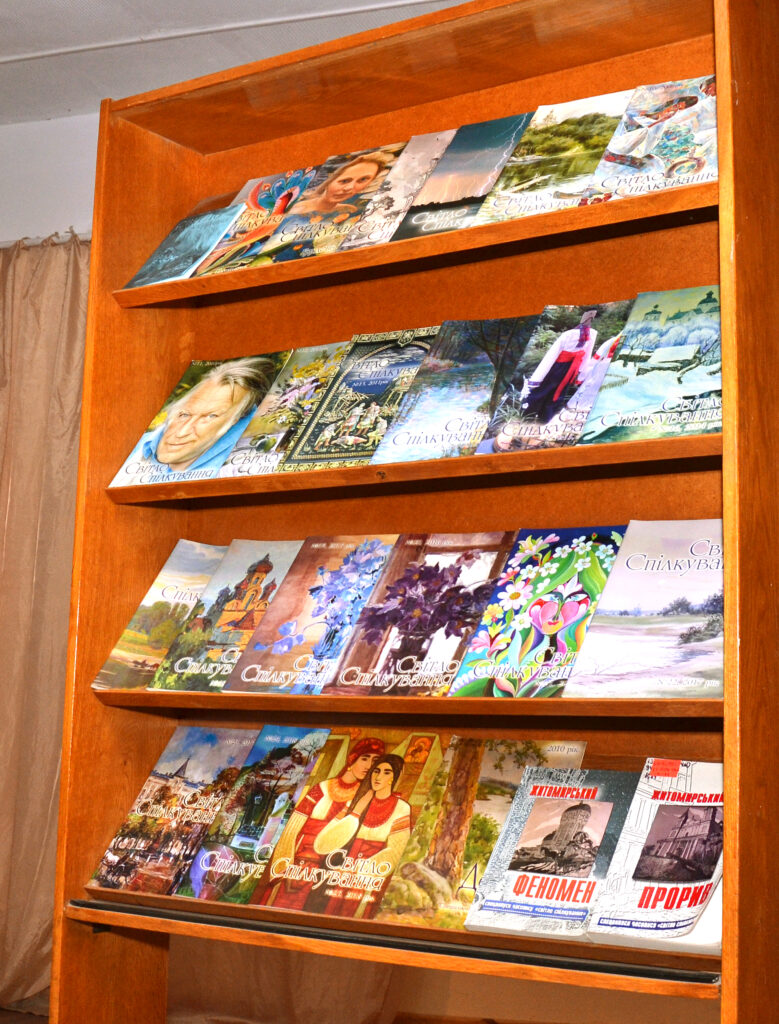 – Please tell us about the literary and artistic magazine "Svitlo Spilkuvannia." When did it begin to be published, what topics does it cover?
– The magazine "Svitlo Spilkuvannia" has been published since 2003. Its first editor was blessed memory Serhiy Cherevko. Since 2005, I've been editing the magazine at Yevhen Kontsevych's insistence. As for the topics, the central one is war; moral and ethical topics, local history. The magazine is very diverse. Life itself dictates topics and makes adjustments. Something is added by authors.
In February 2022, the 30th anniversary issue of the magazine was published. And on November 12, we presented the 31st issue. There was a time when the local government helped us financially. There were cases when we published the magazine at our own expense, turned to authors and caring people, patrons. Now I'm working on the next issue and I'm sure it will come out.
– Hryhoriy Mykolayovych, you are so productively engaged in creativity that you publish a book almost every year. Please share where do you find the time to write?
– There is time for everything; the main thing is the ability to work systematically. I don't lie down and think about what to do, but get up and do it. I wake up around four in the morning. I devote an hour a day to sports to keep fit.
Now three of my books are ready for publication (prose, military prose and journalism) and I am working on the magazine.
– Have you imagined what will happen after the war ends? What will be the Day of Ukraine's Victory?
– The victory will be one of the brightest days of our history – great and tragic. This will probably be the greatest victory. No one doubts that it will come. Because we are invincible! After all, we are fighting on our land, for our freedom!
Olha Bortnikova
5.12.2022