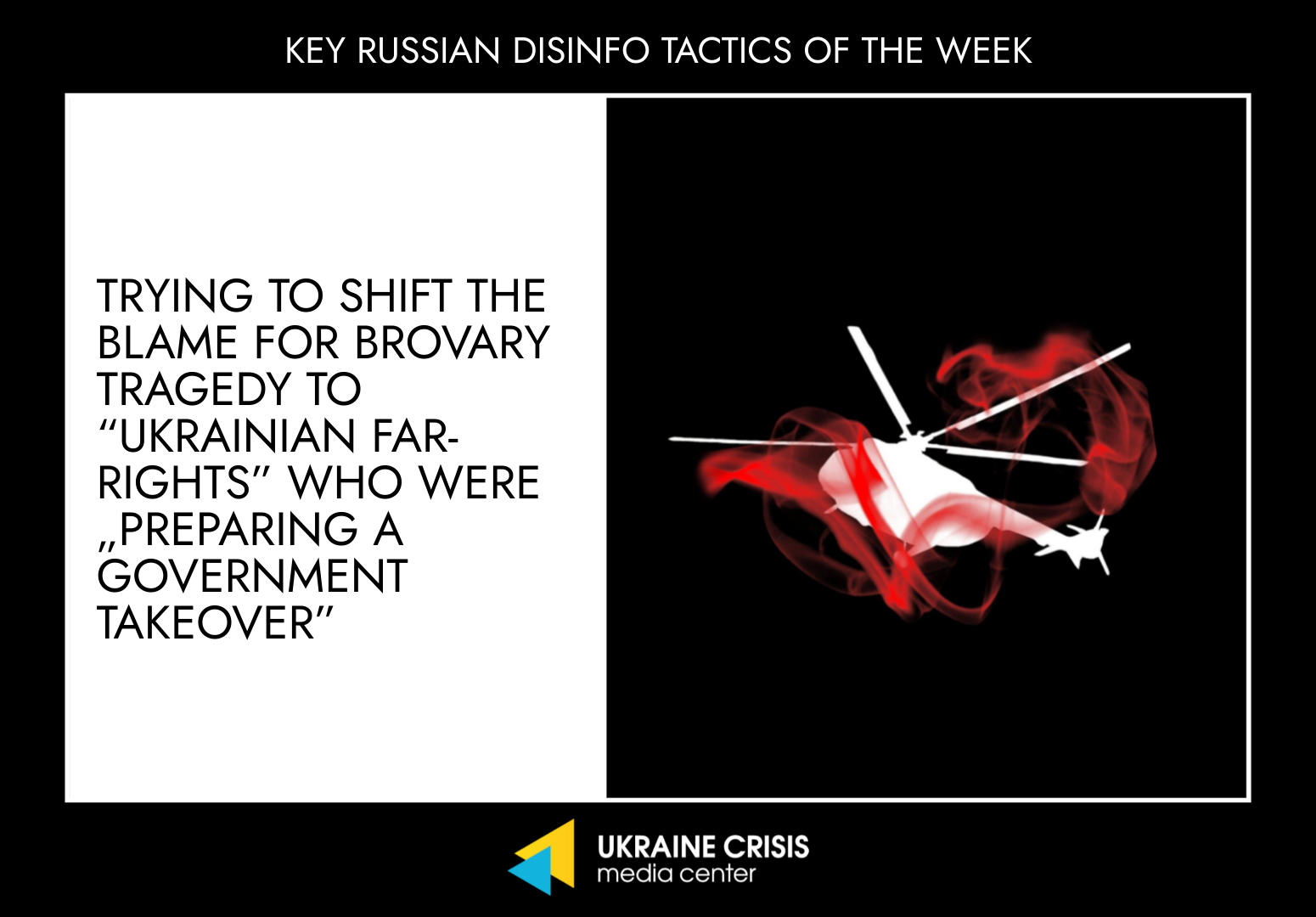 Channels of Russian disinformation and its puppets in Ukraine are already trying to exploit the Brovary tragedy: they portray it as a result of the "Ukrainian far-rights' fight for power", pursuing the traditional goal of destabilizing Ukrainian society. Russian propaganda may also spread other "versions" of events aimed to increase the confusion and despair among Ukrainians.
On the morning of January 18, a helicopter crashed near a kindergarten in Brovary, Kyiv region, carrying the top leadership of the Ukrainian Ministry of Internal Affairs: Denys Monastyrskyi, Minister of Internal Affairs, Yevhen Yenin, First Deputy Interior Minister, and Yurii Lubkovych, all of whom died as a result. According to the final data, 14 people in total, including one child, died as a result of the crash. 25 people were injured, 11 children among them.
Ukrainian Security Service announced that they have started an investigation into the Brovary helicopter crash and are currently considering several versions: violation of flight rules, technical malfunction of the helicopter, as well as deliberate actions to destroy it.
Image credits used in the graphic: Maksym Stremousov