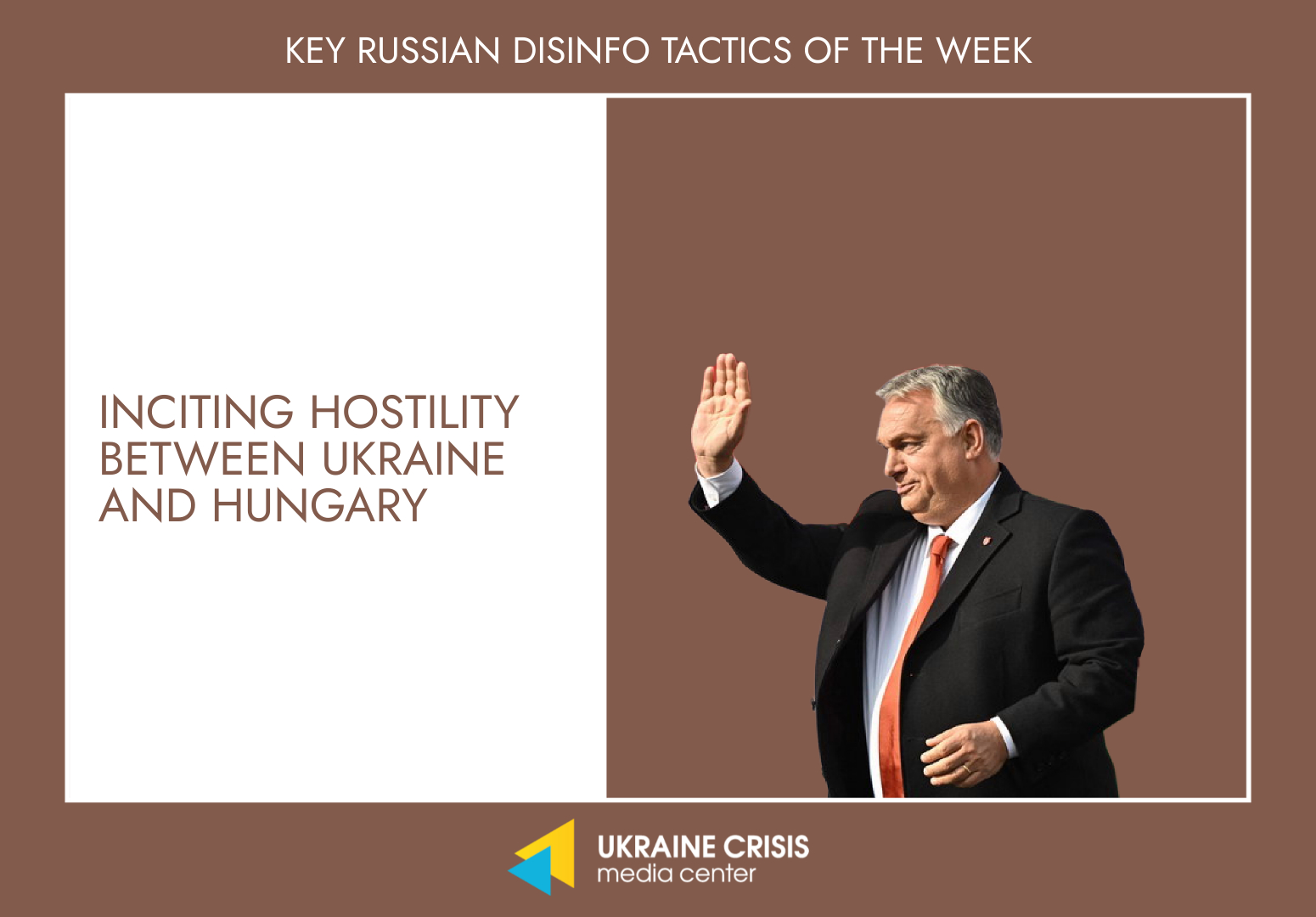 Russia has made good use of the recent provocative messages voiced by the Hungarian prime minister, like the one about "Hungary bordering the Russians in the east", and the agreement between Austria and Hungary not to send weapons to Ukraine in its information operations.
In regards to the mentioned news, Russian trolls have been trying to incite hatred toward the people of Hungary among Ukrainians by posting messages labeling Hungarians as "traitors" and "accomplices of Russia" on Ukrainian Telegram channels. They are trying to cause hostility towards the whole Hungarian nation, including those Hungarians residing in Ukraine.
While Ukrainians understand that the Orbán regime supports Russia in its aggression against Ukraine in many ways, their criticism targets the political decisions of the Hungarian state, not the neighboring nation as such.