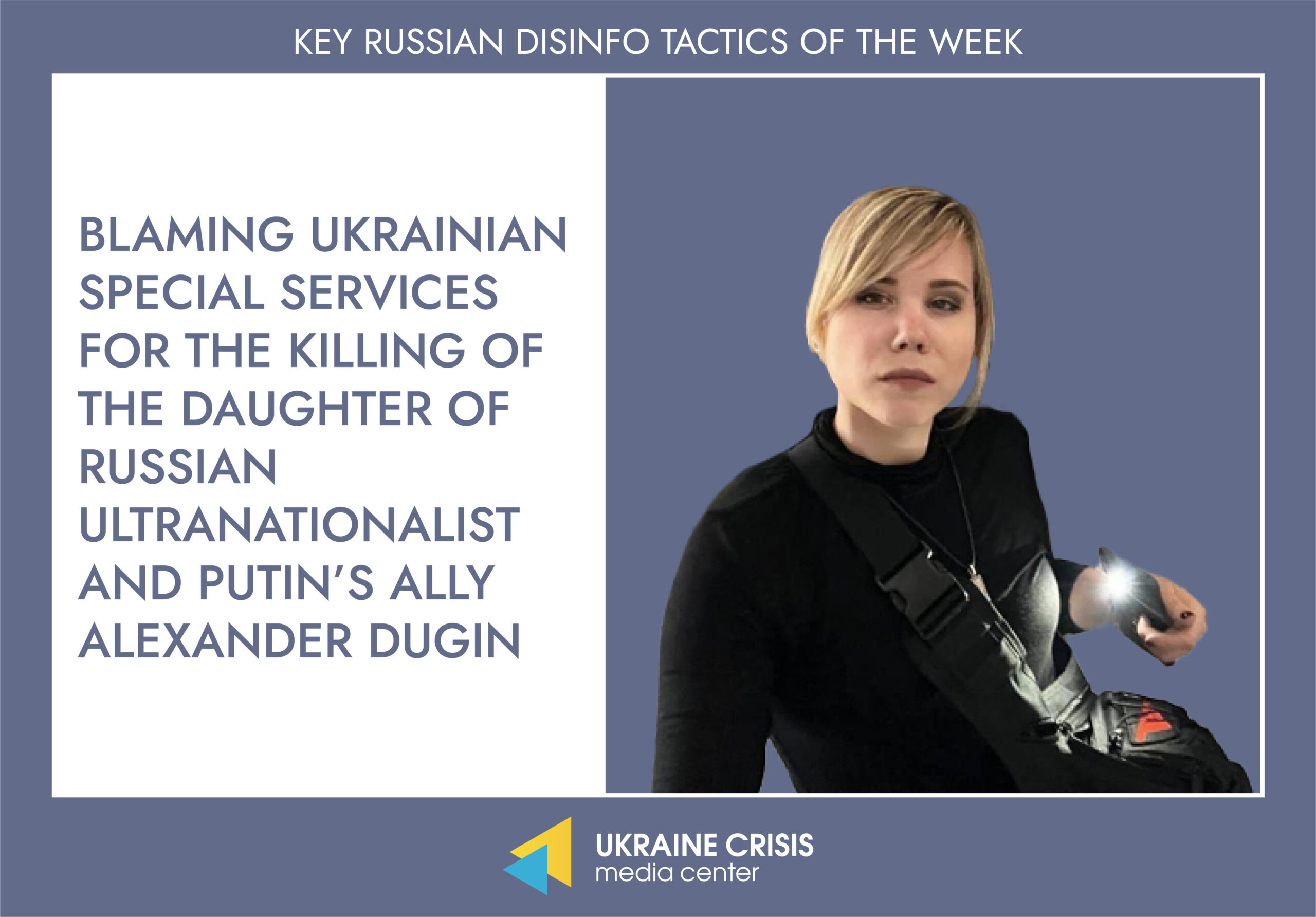 Russia is again attempting to discredit Ukraine by blaming the killing of Dugin's daughter on the Ukrainian special services. The Federal Security Service of the RF has named Ukrainian citizen Nataliia Vovk and her daughter Sofiia Shaban as suspected of murder. In an even more absurd development of the "investigation", the FSB is linking the Ukrainian women to the Azov Regiment.
The advisor to the head of the Ukrainian President's Office Mykhailo Podolyak has strongly rejected the FSB's claims "because we are not a criminal state, unlike Russia." He explained Russia's lies by the continuation of attempts at the escalation to get an explicit excuse for a general mobilization for the war against Ukraine, instead of the current covert one.
The National Guard of Ukraine also denied the "involvement of the Azov Regiment" in the murder of the "Russian World" ideologue's daughter. It said that Nataliia Vovk never served in Azov – with such statements, the occupiers are trying to justify among their citizens the previous decision to recognize Azov as a terrorist organization. The Azov regiment itself also refutes the statement of the FSB, saying the blowing up of Dugina's car itself was a preparation for the "tribunal" over the captured Azov soldiers from Azovstal.
Meanwhile, former Russian deputy of the State Duma Ilya Ponomarev said that the National Republican Army, a little-known Russian partisan group, had claimed responsibility for the murder of Daria Dugina.