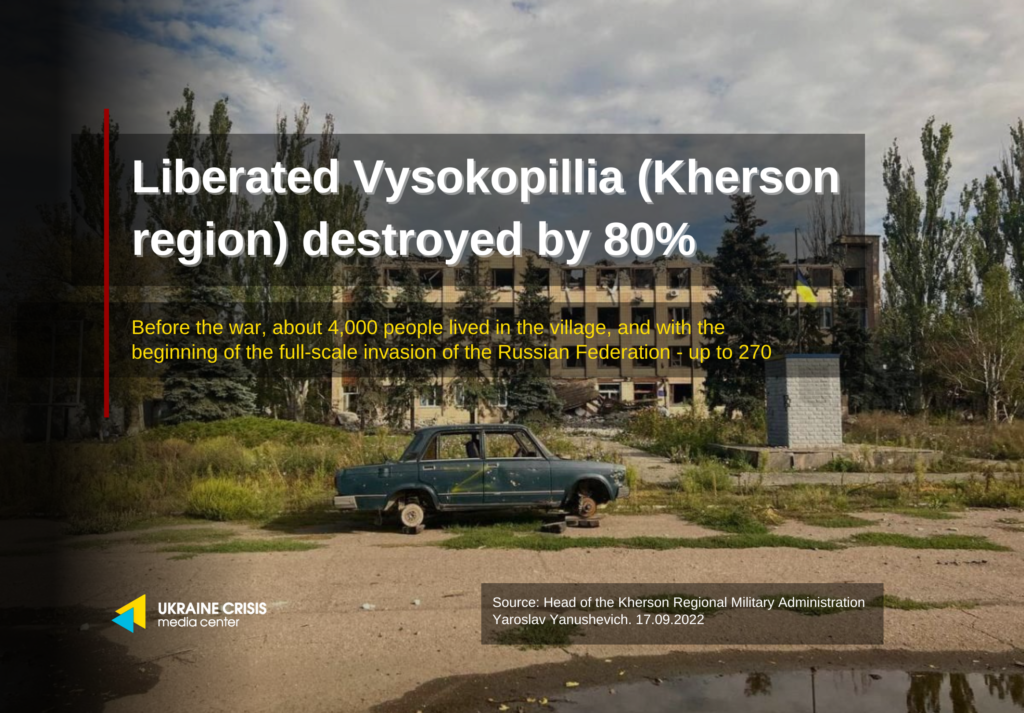 In mid-March 2022, the village of Vysokopillia in the Kherson region was occupied by Russian troops. He was released by servicemen of the Armed Forces of Ukraine on September 4. On the same day, the head of the President's Office, Andriy Yermak, made the relevant photo public.
Before the war, about 4,000 people lived in the village, and with the beginning of the full-scale invasion of the Russian Federation – up to 270. According to local residents, it is known about at least 13 people who died during the occupation, three of them were shot by the Russian military.
Source: Head of the Kherson Regional Military Administration Yaroslav Yanushevich.
Photo: Deputy of the Kherson Regional Council Ihor Yosypenko.