The Russian occupiers turned Mariupol into a cemetery. During cleaning the rubbles of the high-rise building, about 200 bodies of victims with a high degree of decomposition were found in the basement. The bodies of the Mariupol victims killed by the Russians lie in special bags near the makeshift morgues. The Russians forbade the locals to rebury their relatives.
Spokesman for the mayor of Mariupol Petro Andriushchenko reported this in his Telegram. This information was also confirmed by Verkhovna Rada Commissioner for Human Rights Liudmyla Denisova. 
According to a city mayor spokesman, during the analysis of the blockages of high-rise buildings near the suburban gas station-2 on Myru Avenue, about 200 bodies of victims with a high degree of decomposition were found in the basement. Due to the refusal of locals to collect and pack the bodies of the dead, the Russian Ministry of Emergencies left the work site. The dead bodies remained in place, due to partially dismantled debris, the stench can be heard almost throughout the quarter.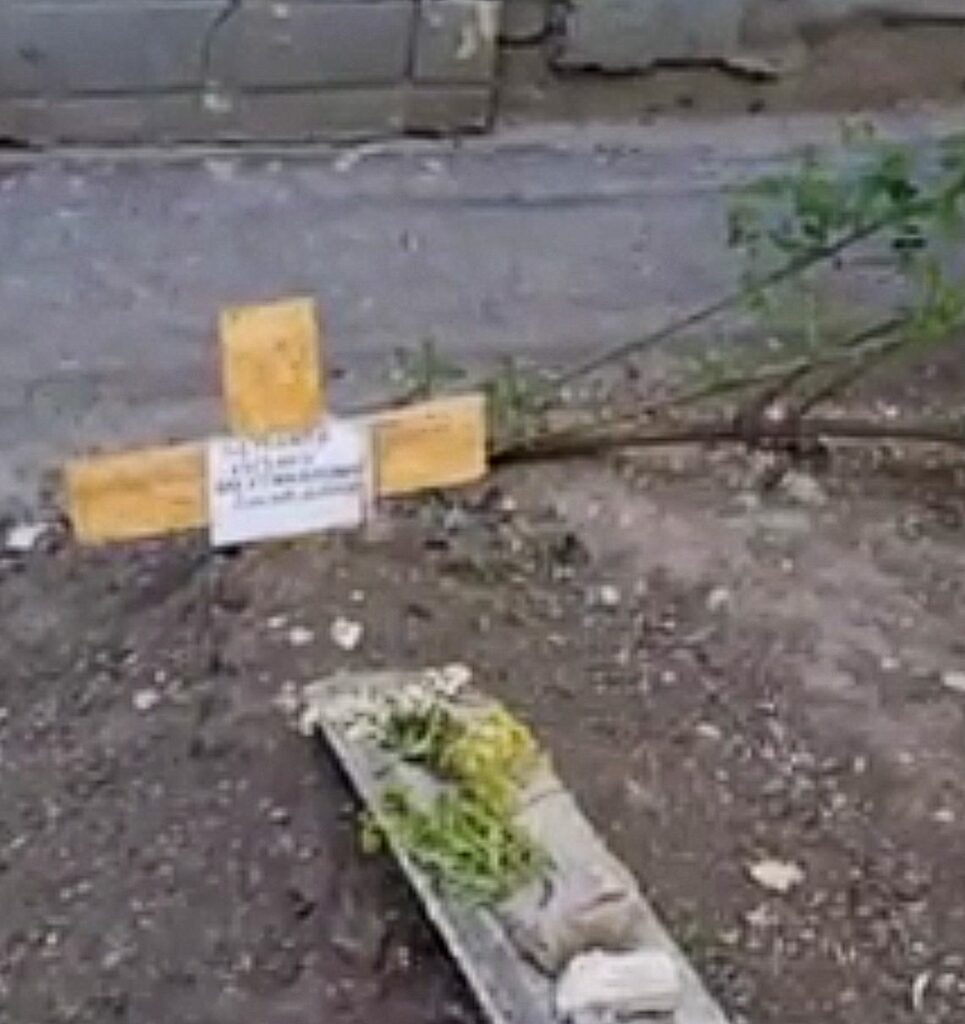 Due to the involvement in the burial and exhumation of the so-called "state corporation" ritual "from Donetsk, the process of reburial from the courtyards of high-rise buildings was virtually stopped. "Official" free reburial requires waiting in line, bringing the body of the deceased to the morgue, claiming that the body of the deceased has just been found, or agreeing to record a video where the applicant says he was killed by the Ukrainian army.
Due to such conditions, a large number of corpses were packed in a makeshift morgue near the Metro store on the street. The city turned into a continuous cemetery. There is a sharp smell of the dead corpses everywhere – locala are forced to wear masks or cover their noses with handkerchiefs.
Ombudsman Lyudmila Denisova stressed that such actions of the russian federation in Mariupol are an act of genocide of the Ukrainian people in accordance with Article 6 of the Rome Statute of the International Criminal Court.
"I appeal to the UN Commission for Investigation Human Rights Violations during the russian Military Invasion of Ukraine to take into account these facts of the crime of russian genocide in Ukraine".