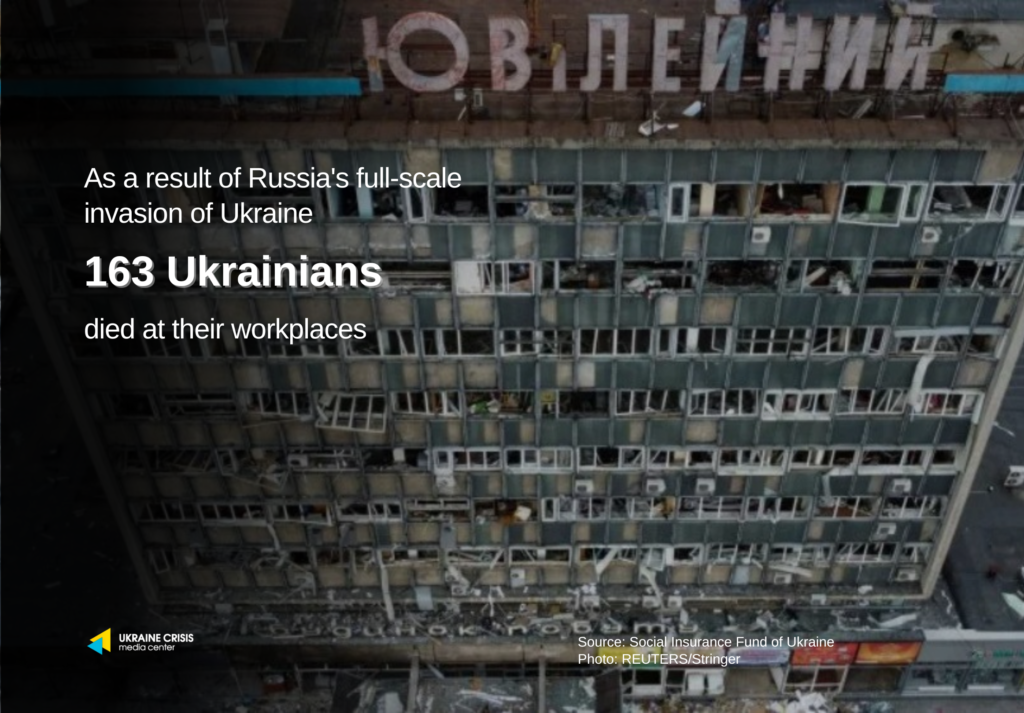 As a result of the full-scale invasion of Ukraine, 163 workers died while performing their professional duties. Affected – 555. This was reported in the Social Insurance Fund.
The largest number of victims among employees of enterprises were registered in Kyiv – 97. Of them, 32 were fatally injured. In Mykolaiv Oblast – 69 victims, 26 of whom died, in Dnipropetrovsk Oblast – 53 and 11 respectively, Donetsk Oblast – 52 and 10, Kharkiv Oblast – 46 and nine.
These statistics do not include military personnel, police officers, rank-and-file and senior staff of internal affairs bodies, bodies and units of civil protection of the State Emergency Service, etc.