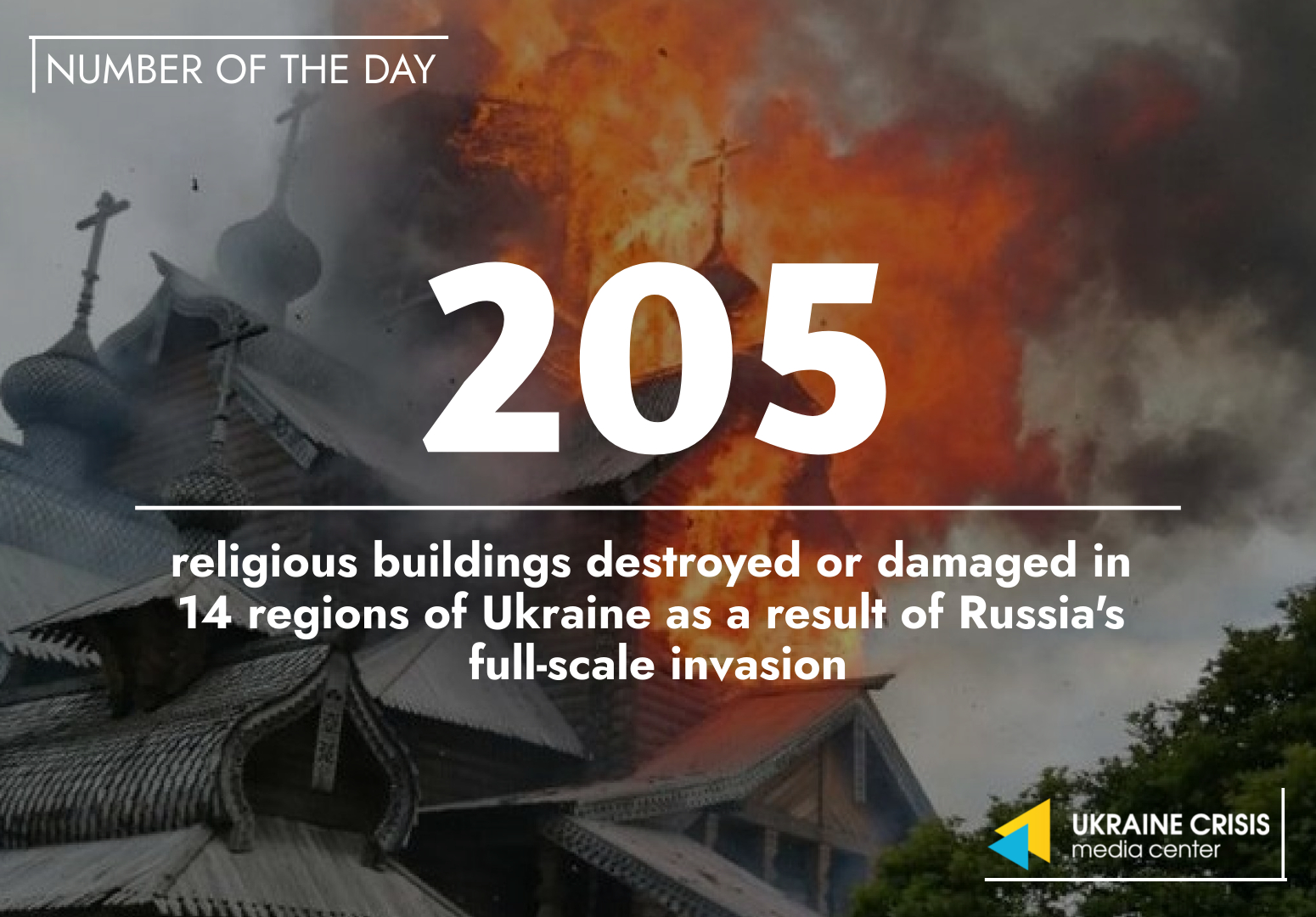 Russia has targeted churches, mosques, synagogues, etc. in Ukraine since the first days of the full-scale war, justifying the attacks with fake news about the Ukrainian military "basing themselves on their premises".
At least 205 religious buildings in 14 regions were completely destroyed or damaged as a result of Russia's war against Ukraine, according to the press service of the Ministry of Culture and Information Policy of Ukraine.
Religious buildings often serve as shelters for the displaced and humanitarian aid hubs. They should not be military targets, and Russian mass strikes on churches are just another confirmation of the systematic war crimes the Russian troops have perpetrated and will be punished for.