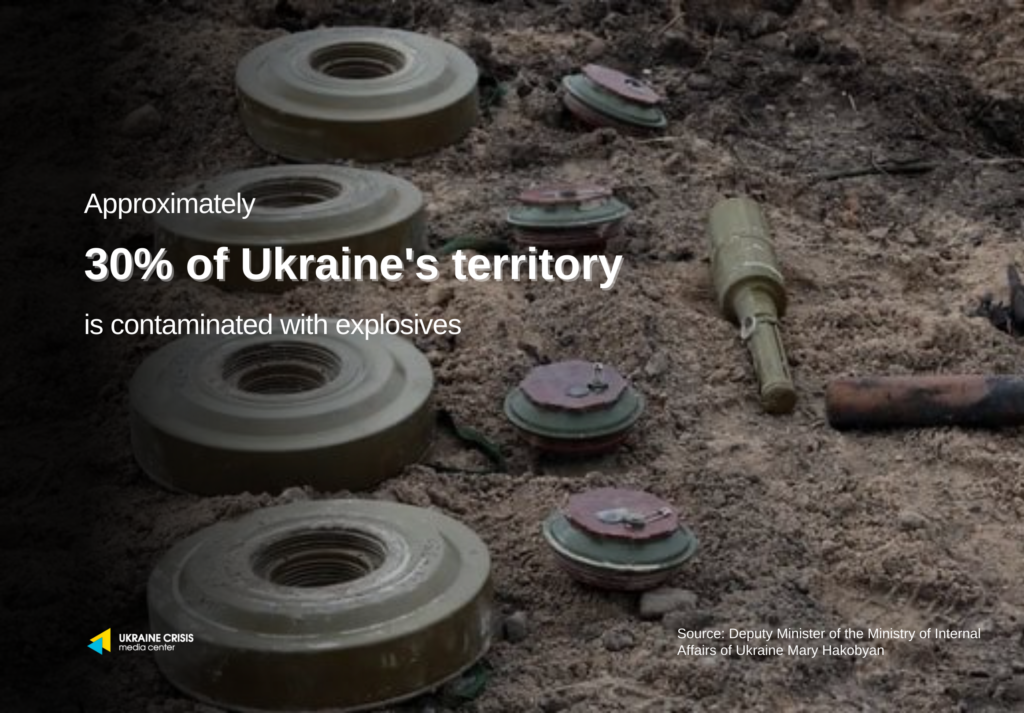 Approximately 30% of the territory of Ukraine is currently contaminated with explosive hazards. This was reported by Deputy Minister of Internal Affairs of Ukraine Mary Akopian. It is planned to clear the territory from the objects in ten years.
Currently, about 174 thousand square kilometers of the territory of Ukraine are contaminated.
"This is approximately 30% of our territory. The territory of the contaminated part of Ukraine today is four Switzerlands. This very demonstratively and clearly shows the real situation we are working with. We set a very ambitious goal that we will be able to clean all these territories within 10 years. It seems like a lot, but it is not enough for this kind of work. The main thing we are working on today is to strengthen our ability to move at such a pace," Akopian said.
According to the Ministry of Internal Affairs, in general, since February 24, the State Emergency Service has neutralized 30 thousand explosive items, the National Police has seized 150 thousand and neutralized 24 thousand.