Everyone whose heart aches for Ukraine knows that the best medicine is the help you can provide. That is why so many people want to join a volunteer movement. They often have a question: "Where to start?"
You can always ask the Ukrainian Volunteer Service for clarification. They will give you some tips. First, understand the need for help and respond to a request. Help may be required by people in need, as well as by organizations and volunteer groups that need an extra pair of hands. You don't always have to look far for those who need help.
You must be competent. If you don't know anything about tourniquet, bulletproof vests and helmets, you'd better do something else. If you want to help the elderly, find out what social services already provide them with, what are the ways to help, how this sphere functions at the state and local levels.
And also study the practices of volunteer groups. You will definitely need their experience.
Before the war, boys and girls from the Mykolayiv REBEL VOLUNTEERS NGO were each engaged in different things: developing their own businesses, teaching, studying, creating, etc.
But February 24 "reset" everything. That terrible morning launched a new countdown – a countdown to the struggle for the lives of Ukraine, the lives of children, parents, and ultimately their own lives.
"We have joined forces and help to defend our towns and villages. We believe in the strength of our soldiers, we feel support of the whole world, and every day we are convinced of unity and desire to live in a free, independent, happy state," says Tetiana, a co-organizer of the REBEL VOLUNTEERS team, a former Mykolayiv TV presenter, and then a coach at a large fitness center.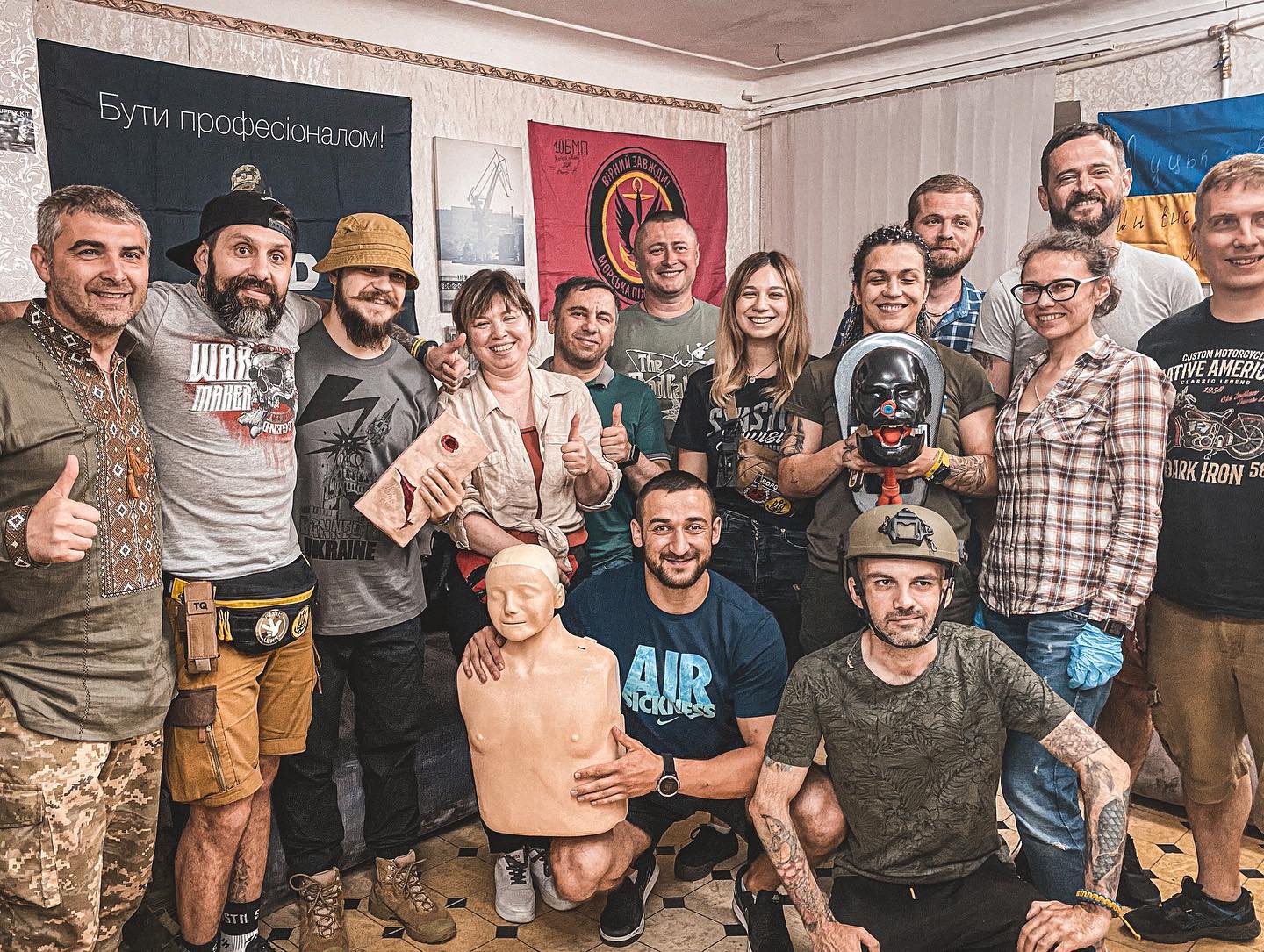 Speaking of the name of the organization. It came about by chance, after watching one of the seasons of the Disney series "Rebels". Star Wars fans will immediately understand what it means.
Even the emblem of the Mykolayiv "rebels" is somewhat similar to its movie version. But these are nuances, so to speak.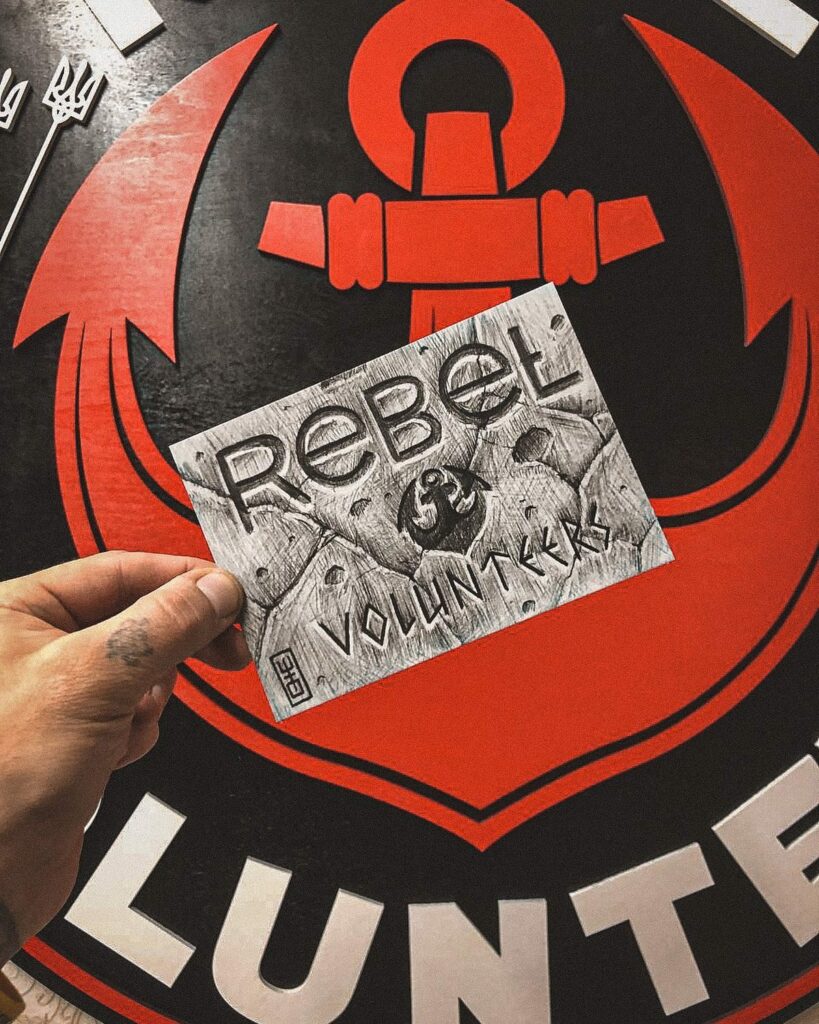 We met at the improvised headquarters of REBEL VOLUNTEERS, where they meet every day, discuss their activity, just talk, form packages for the military.
The "rebels" have a common goal of helping people. But, despite everything, the NGO is made of realists who know they can't help everyone. Therefore, REBEL VOLUNTEERS take care of individual military units, as well as the Mykolayiv Zoo and animal rights activists. They do not work with civilian requests – for this, there is the Red Cross, other volunteer centers of the city, and individual volunteers.
"What we do, we do primarily for ourselves. We want to live in this country, with as much comfort as possible, and in this very country," they say.
For many of them – integral personalities – this activity is very important, and the very idea of winning the war with Russia is of paramount importance.
"Russia is absolute evil. Its goal is to exterminate our country. Therefore, we do all this for the sake of our own survival and the survival of the nation. It's a matter of life or death – there are no options," this is the position of the "rebels".
REBEL VOLUNTEERS, like true partisan anarchists, do not have a single leadership. It's a bit strange, because nowadays volunteer communities are of a military type – with a leader "on a dashing horse."
However, contrary to tradition, the REBELs stick together.
Everyone in the team have their functions, a particular area of activity. Of course, functions can be duplicated and passed on to others, but if you undertake it personally, do it.
By the way, regarding a single leader of the community, the "rebels" have their own ideology: "If there is a leader, it will no longer be volunteering. It will be a job."
"We meet once a week, talk, and make plans. We can vote for something. We discuss each area. And the fact that there is no single commander is not only our "ideology", but also a high level of trust in our teammates," says Lyubomyr Boroda, a co-founder of REBEL VOLUNTEERS.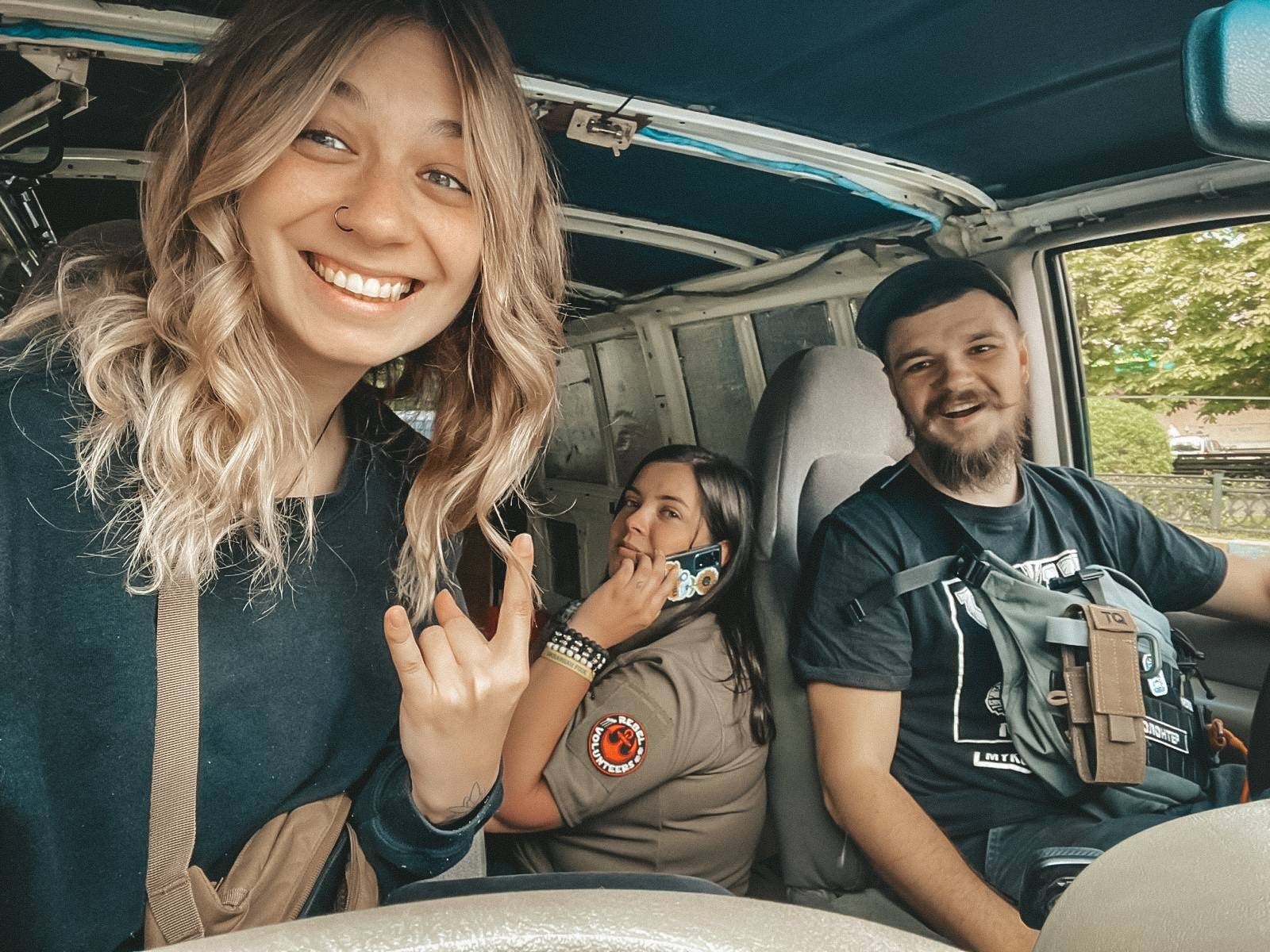 We also talked about a "new countdown" – February 24.
For many in the community, the dawn of the Great War was startling, but not unexpected. Because they had helped the ATO military before. They mobilized; sorted through their bug-out bags and got back to work.
"Everyone realized that it all had begun. The taste and smell of war were in the air, as if replacing it. The war seemed to be palpable. We understood there was a chance to do away with that bastard from the east forever…"
They got together spontaneously. It was as if some force drew them to each other, forced them to create a Telegram channel, get in touch every day, and then find premises for a volunteer center.
The "rebels" joke about the "force", but the inscription "May the Force be with you" on T-shirts and emblems of the community speaks for itself.
"The time has come when you worry about everyone, literally every Ukrainian," says Olha, a young girl with keen eyes. "About those who are on the front line, and about those in the rear. Especially about civilians. Because almost everyone now has relatives on the "front line." Any troubles here 100% affect those there – this is a closed system. There are many dramatic situations, both with the military and with civilians. Where there are people, there is drama…"
"We must help those who remained under occupation. They are our people. They are waiting. They hope. They believe in the Armed Forces.  They believe that the AFU will liberate them. Despite the Russian IPSO and propaganda, they believe in liberation," "rebel" Ihor develops Olha's opinion. "Because not everyone was able to psychologically overcome that fear, throw up everything and run anywhere. If a person remained under occupation, he is not a traitor, as our not very smart fellow citizens believe. The people thought it would be safer for them that way. Everyone has their own reasons and options. Someone, for example, would not be physically able to survive the evacuation process. Everyone needs help. Such an opinion… For us, it is crucially important to maintain pro-Ukrainian sentiments in the occupied territories, so that the Russian imperial filth does not reach us. Maybe it sounds selfish, maybe cynical, but it's true."
An important part of volunteering is not to burn out prematurely. Do Mykolayiv "rebels" cope with this?
"Yes, we do,- says Tetiana. – In different ways. Some people feel good after morning coffee and heart-to-heart conversations with relatives. Some need a fight. And some go to their country cottage to relax."
It's the fourth month of active hostilities. Many people both in Ukraine and abroad notice that humanitarian aid is decreasing, and volunteers feel tired…
That's not surprising. Volunteers are people too. Being on your feet 24/7, looking for necessary equipment for soldiers and money for it, developing logistics – not everyone can withstand such a rhythm.
Volunteers try to "reboot". For example, part of the team works with psychologists. This is also correct. Post-traumatic syndrome is faced not only by those on the front line, but also by civilians. If you do not visit a specialist in time, it will be worse. We all experience it.
Some people think that being a volunteer is quite easy – you receive a request from a unit or a fighter, share a post on social networks – and help flows in!
It does not work that way! We have not only to find patrons-sponsors who agree to pay some amount. Searching for manufacturers and persuading them to supply products at a discount also takes a lot of time – one can only dream about free products now. Another point that is very important when helping the military is the quality of products, on which life literally depends.
"It's hard… We're tired… But what moral right do we have to stop if the guys on the front line don't stop?" members of the REBEL VOLUNTEERS NGO ask a rhetorical but logical question. "This war has been going on for 400 years. When will it end? Someday… But we will work like everyone else, until Victory!"
Oleksandr Saikovskyi, Mykolayiv
The material is prepared within the project "Countering Disinformation in Southern and Eastern Ukraine" funded by the European Union.