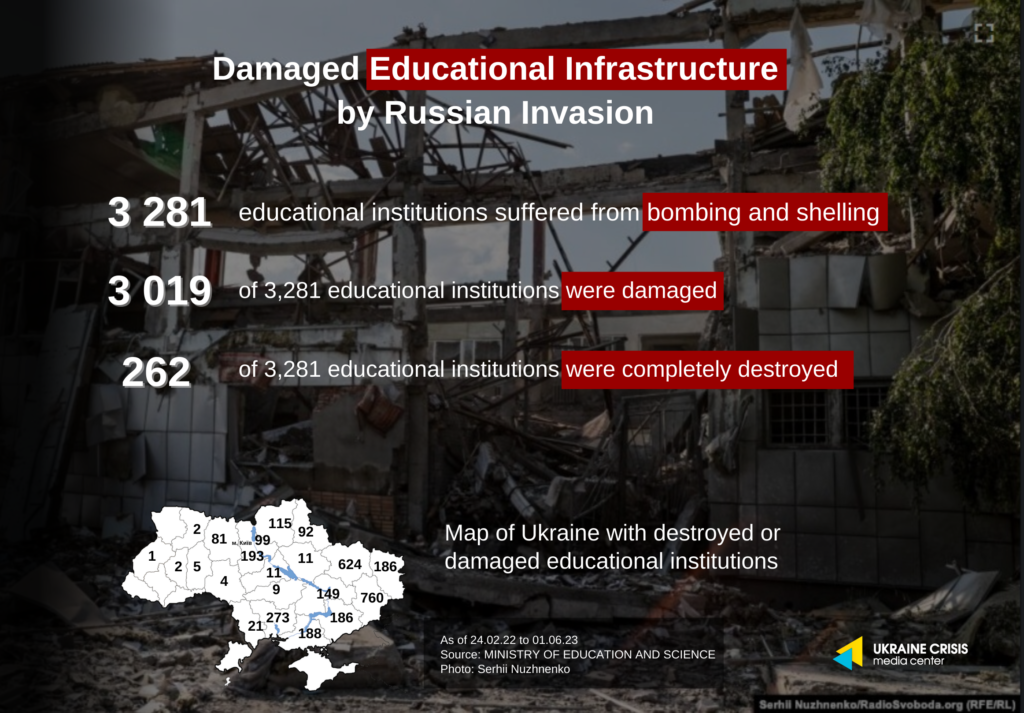 Since the beginning of the full-scale invasion, Russians have damaged or destroyed 3,281 educational institutions. 262 of them were completely destroyed. 3,019 of the 3,281 institutions were damaged. This was reported by the Ministry of Education and Science.
Most educational institutions were destroyed or damaged in Donetsk (760), Kharkiv (624), Mykolaiv (273) and Kyiv (193) regions.
More information about the destroyed kindergartens, schools, orphanages and universities in each region is available on the special platform saveschools.in.ua.