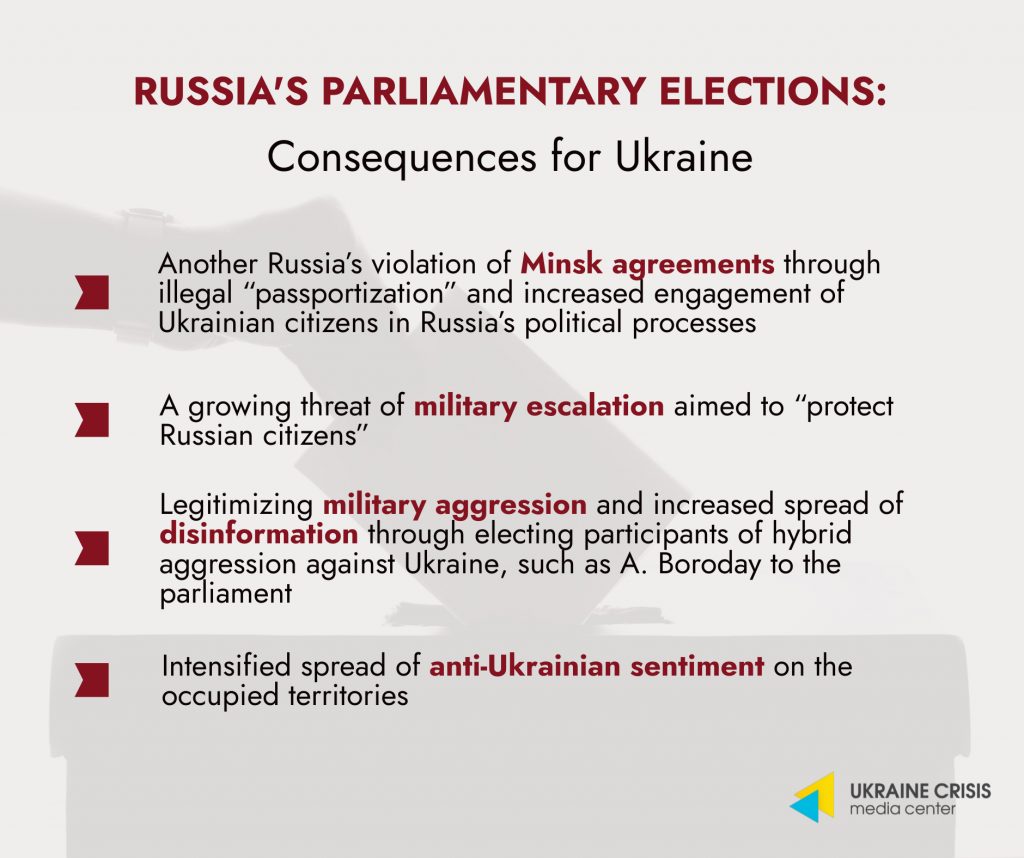 The Kremlin has once again reinstated Putin's dictatorship through fraudulent parliamentary "elections". The United Russia ruling party retains a constitutional majority in parliament, paving the way for more authoritarian policies and legitimization of the regime.
The consequences for Ukraine are far-reaching taking into account the direct involvement of Ukrainians in the occupied Crimea and parts of the Donetsk and Luhansk regions. Electing the participants of Russia's hybrid aggression against Ukraine is another major attempt to legitimize the occupation.
We summed up the key consequences of the Duma "elections" in this infographic – here is how the aftermath of the "vote" looks for Ukraine.