In early October, there were over 72,000 internally displaced persons in the Zhytomyr region who had evacuated due to the actions of the russian occupying forces and registered at the place of temporary residence in the region. Almost 9,500 IDPs have registered in Zhytomyr itself.
For some of them, the Zhytomyr region was a transit place on their way to other regions of Ukraine and abroad. And some settled there and started a new life, integrating into the community.
The story of each family of evacuees is bitter and painful. This is a life that was burned and radically changed by the war; repeated attempts to leave their home and the temporarily occupied area; the road of salvation and the search for a relatively safe place to live.
Tetiana from Bakhmut: "We evacuated because we were very afraid for our kids"
"Good afternoon, we are from Bakhmut. Our town is green and beautiful," that was how Tetiana greeted us.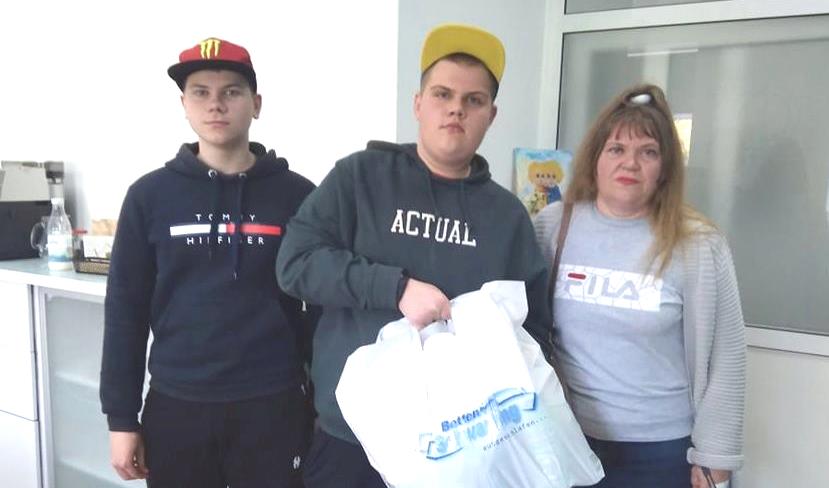 The woman said that their family had left Bakhmut on April 7. They did not evacuate earlier because they hoped everything would be fine. One day, Tetiana and her sons went to the store, and suddenly cluster bombs began to fly. Bohdan and Nazar stood motionless and watched, and their mother was very scared for them.
"Staying at home was scary and dangerous. We were very afraid for the kids. So we left in our car, taking our cat Rosa with us," Tetiana continued. "Four streams of cars were driving towards Dnipro, many of them broken down. We stopped for the night in Uman, as a curfew had begun. Then we got to Zhytomyr. We stayed there, because we couldn't physically go any further. Friends helped us with housing and Zhytomyr city council helped us with clothes. We're so happy that people support us."
14-year-old Nazar and 16-year-old Bohdan are weightlifters. The war deprived the teenagers not only of their home, but also of training. So after moving, their family had two priority tasks: getting their husband and dad who needed treatment back on his feet, and finding a gym for the boys to work out and stay in shape.
Viktoria and Nastia from Kherson: "We want to go back home"
It took Viktoria and Nastia and their families a week to leave temporarily occupied Kherson in the spring of 2022 by car. They managed to do so after several failed attempts. Having eventually overcome a difficult road with young children, they arrived in Zhytomyr.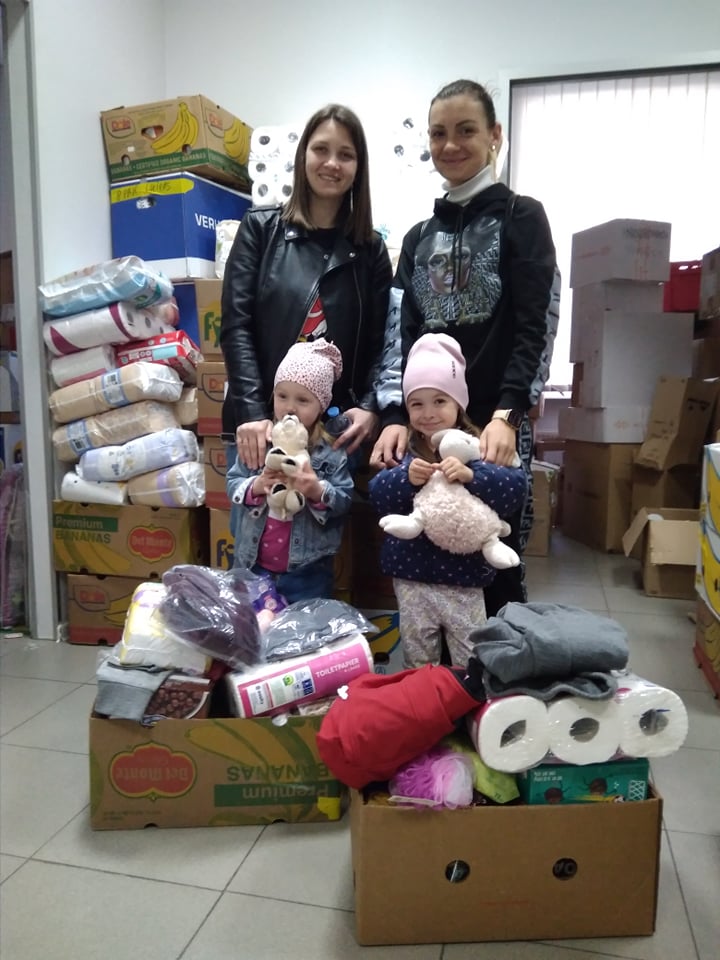 "We are anxious to return home soon," says Viktoria.
Olha: "Our house was bombed. We have nowhere to return to…"
Olha from the Kherson region said that they had fled with only one bag. Her parents evacuated by boat through the Kakhovka reservoir to Nikopol, Dnipropetrovsk region. When her father found out that their house had been bombed by the russian invaders, he had a stroke and was hospitalized.
"We have nowhere to return to," Olha said.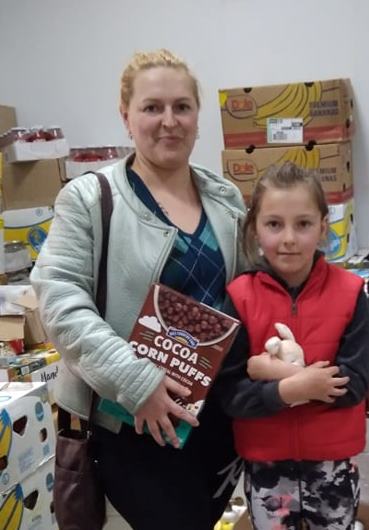 So she found a job in Zhytomyr and started a new life.
Iryna and Oleksandr: "We passed 40 checkpoints"
Iryna and Oleksandr with their two daughters, aged 15 and 2, left the Kherson region on April 30 and eventually arrived in Zhytomyr.
"We stayed at home for a long time because we didn't want to leave our house and household. We also took care of neighboring houses whose owners had left earlier, Iryna said. – Many people tried to leave our village, which is located three kilometers from Chornobayivka, but they did not succeed and returned. That's why we didn't tell anyone about our leaving. I cried the first three days in Zhytomyr. I also cry every time I hear the siren."
The spouses said that they had passed 40 checkpoints. At some checkpoints, the russian occupiers let them pass when they saw a kid in the front seat. At others, they forced the spouses to undress or did not allow their car to pass for a long time in order to create panic among evacuees.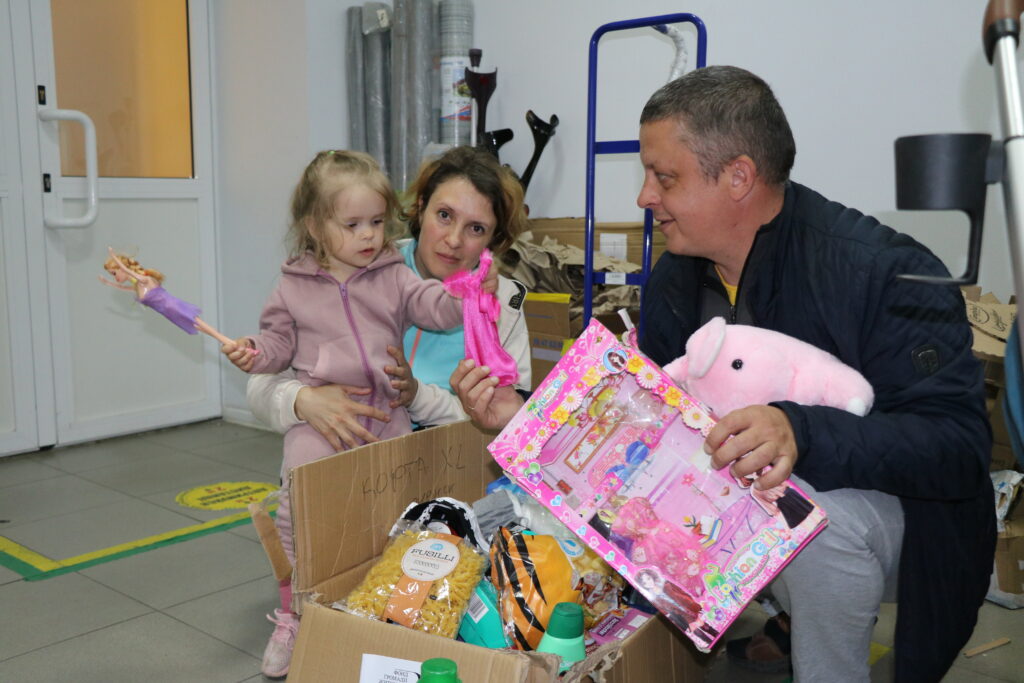 "It took us 15 hours to reach Mykolayiv, although, under normal circumstances, it takes 40 minutes to get there," Oleksandr says.
Despite the fact that the number of IDPs is decreasing, the local self-government of Zhytomyr tries to find new opportunities for their protection. People are made to understand that they will not be left to their own devices. An application for the construction of housing for internally displaced persons has been prepared and submitted to the European Commission, according to which it is planned to build about 150 apartments. In addition, they concluded a project work contract for the construction of the utility networks and the improvement of the territory of a modular town for internally displaced persons. It is planned to install about 40 modular houses. The one family housing of 40-50 square meters will be equipped with everything necessary for a comfortable stay.
Olha Bortnikova
13.12.2022