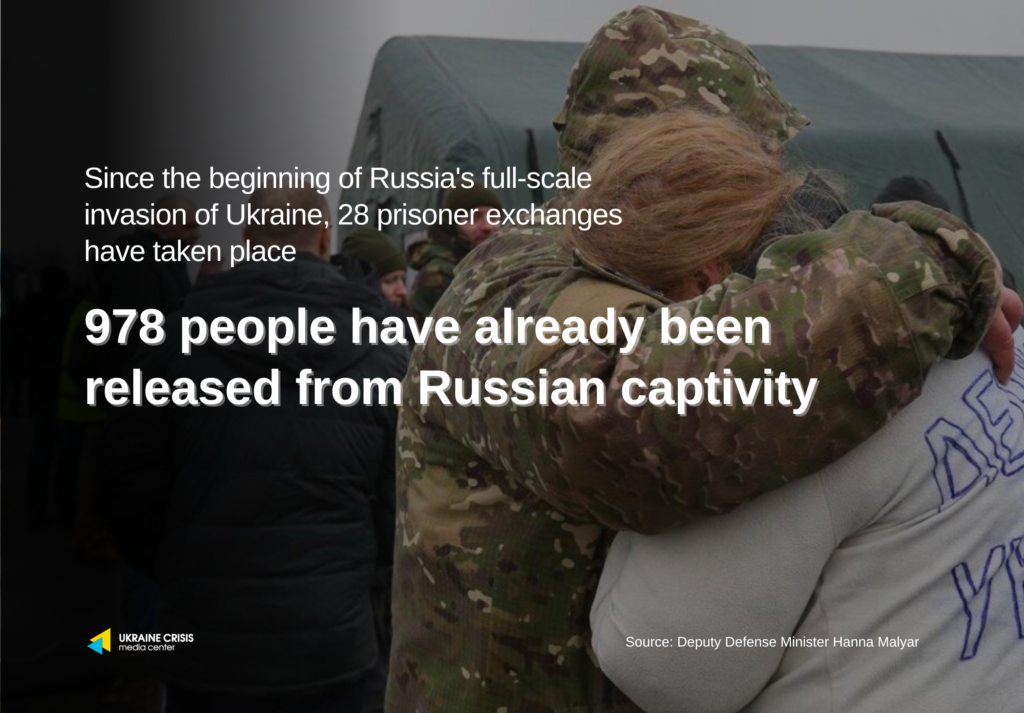 Since the beginning of Russia's full-scale invasion of Ukraine, 28 prisoner exchanges have taken place. 978 people have already been released from Russian captivity, including 99 civilians. Deputy Defense Minister Hanna Malyar wrote about this.
"The last few weeks have become significant in the issue of exchanges of prisoners of war. Our state cares about everyone, "not loudly", because it is necessary. This topic is extremely sensitive, we do not disseminate information about the details of the rescue process in order not to harm this process in the future. We are doing everything possible to ensure that the defenders return home," – the official wrote.
According to her, negotiations on the release and exchange of Ukrainian prisoners of war are ongoing.
Malyar did not specify how many more people are now in Russian captivity.