On the 22 of September the Ukrainian version of the online game Harmony square was presented in Kyiv.
Harmony Square is an online-game about fake news. The game's setting is the idyllic Harmony Square, a small neighborhood mildly obsessed with democracy. The player is hired as Chief Disinformation Officer. Over the course of 4 short levels, his/her job is to disturb the square's peace and quiet by fomenting internal divisions and pitting its residents against each other.
The goal of the game is to expose the tactics and manipulation techniques that are used to mislead people, build up a following, or exploit societal tensions for political purposes. Harmony Square works as a psychological "vaccine" against disinformation: playing it builds cognitive resistance against common forms of manipulation that you may encounter online.
Tim Standaert, Acting Public Affairs Officer of the U.S. Embassy in Ukraine, expressed his hope that this game will resonate with and provide further support to Ukrainians, since Ukraine has direct expertise in fighting back against disinformation and misinformation as Russia has repeatedly used Ukrainian online spaces to try out new disinformation strategies: "We hope the Ukrainian version of the game will be one more tool in sharpening critical thinking and developing Ukrainian resilience against Russia's malign influence".
Harmony Square was written with an audience in mind of ages 15 and up. While the game does contain some references to real-world events, its scenarios are entirely fictional. Effort has been made to make the game as inclusive as possible, and it can be enjoyed by players from all backgrounds. The Ukrainian language version is seventeenth. Humor and allusions has been adapted to the local context.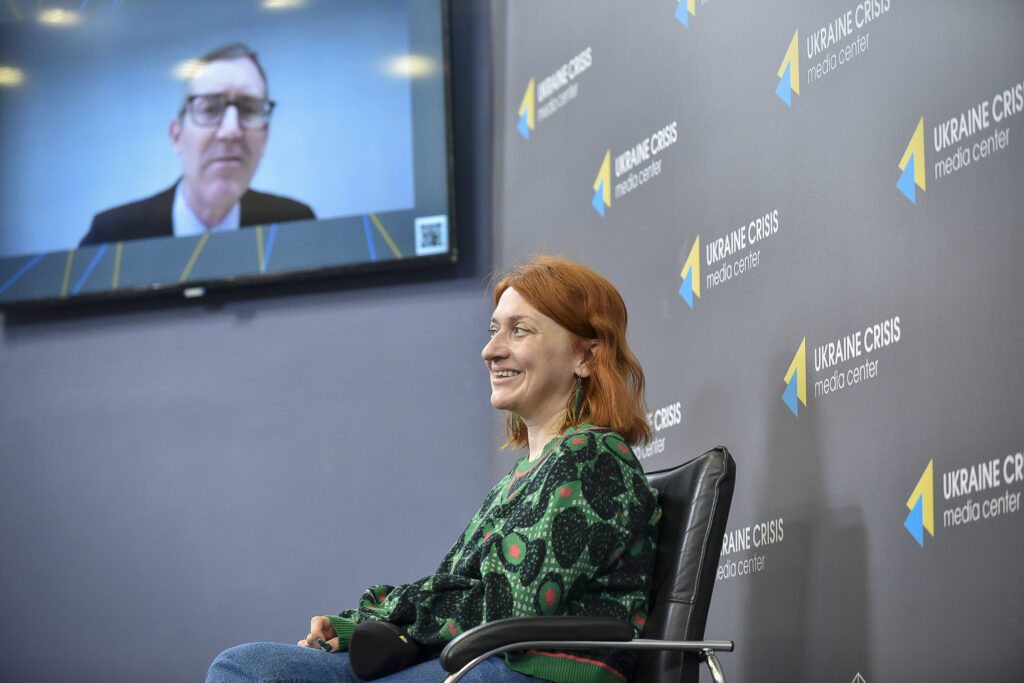 Olesia Drashkaba is the editor-in-chief of Uchoose.info, which made the Ukrainian adaptation of the game. She shared the strategy of the adaptation and emphasized on the fact that gaming is a proper tool for young people.
Play the game: https://harmonysquare.game/ua
The U.S. Department of State's Global Engagement Center and the U.S. Department of Homeland Security's Cybersecurity and Infrastructure Security Agency have, in collaboration with DROG and the University of Cambridge, financially supported the development and tailoring of Harmony Square.The project is supported by the U.S. Embassy in Ukraine. The views of the authors do not necessarily reflect the official position of the U.S. Government.