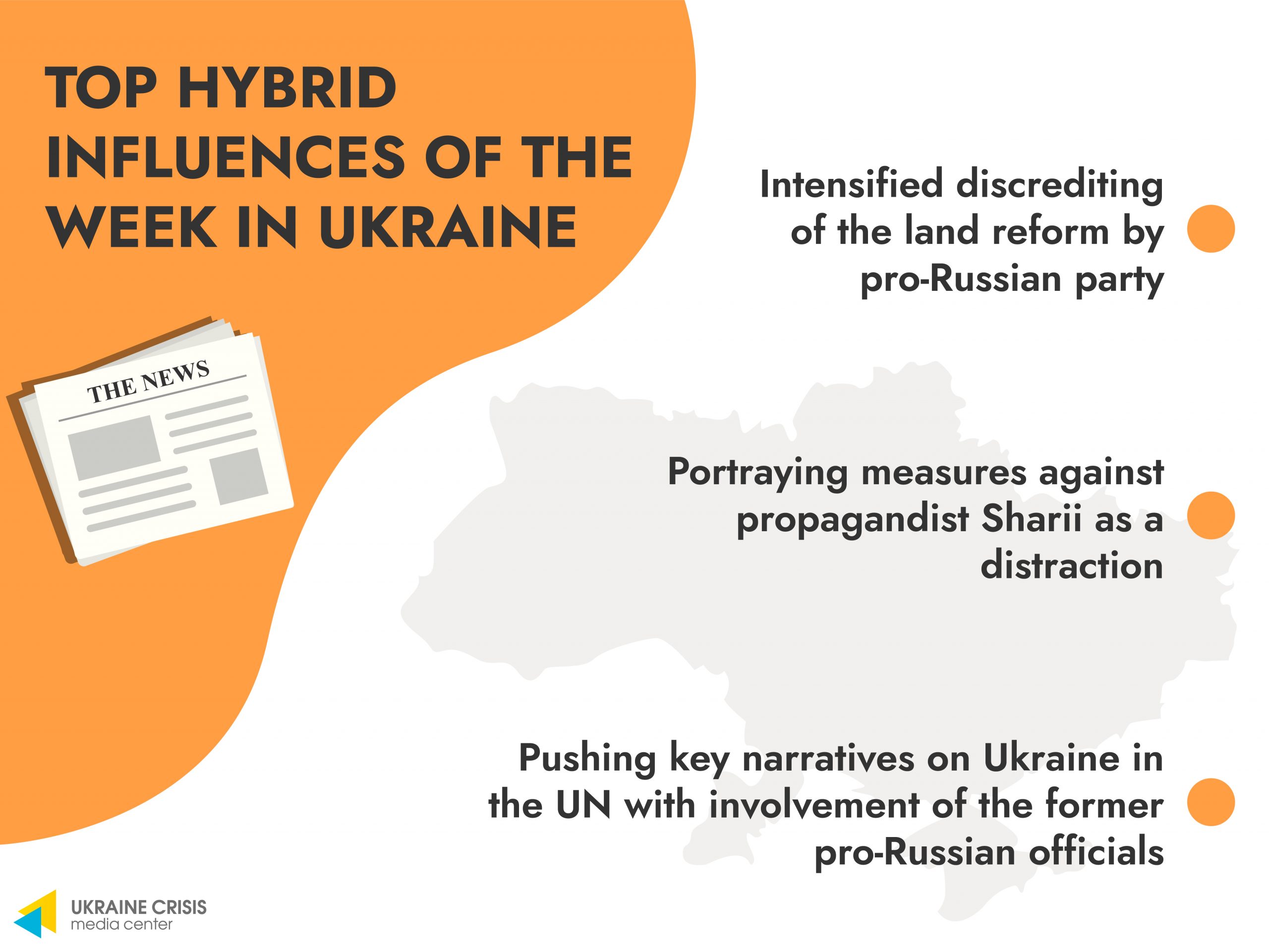 Read our #HybridWeekly rubric to find out this week's top hybrid influences in Ukraine:
The attacks on the land reform have intensified even further by the pro-Russian "Opposition Platform – For Life" party. This is yet again an attempt to impose the ideas that discredit Ukraine as an independent state, such as the external governance narrative. At the same time, agents of the Kremlin target Ukraine's relations with the Western partners and its aspirations of European integration.
The Pechersk court has seized the assets of propagandist Anatoliy Sharii in Spain, Luxembourg, Canada and Russia. The blogger is suspected of high treason due to his involvement in Russian information operations targeting Ukraine. Pro-Russian forces attempt to portray it as a distraction from the government's failures. Substantial amount of disinformation is shared via anonymous messenger groups that claim to have exclusive sources.
Russia has involved former Prime Minister of Ukraine Mykola Azarov and some other pro-Russian officials hiding from Ukrainian law enforcement in Russia to spread false narratives about the Revolution of Dignity in the UN. They acted as "witnesses" in an unofficial online meeting dedicated to pushing the key messages of Russian propaganda, aimed at undermining Ukraine's image and partnerships. This is another Russia's attempt to exploit the UN as a platform for disseminating disinformation and propaganda. In response to these statements, Western countries in the UN Security Council and some other states have joined the statement to condemn the event as an attempt to "once again promote a false narrative about Ukraine".