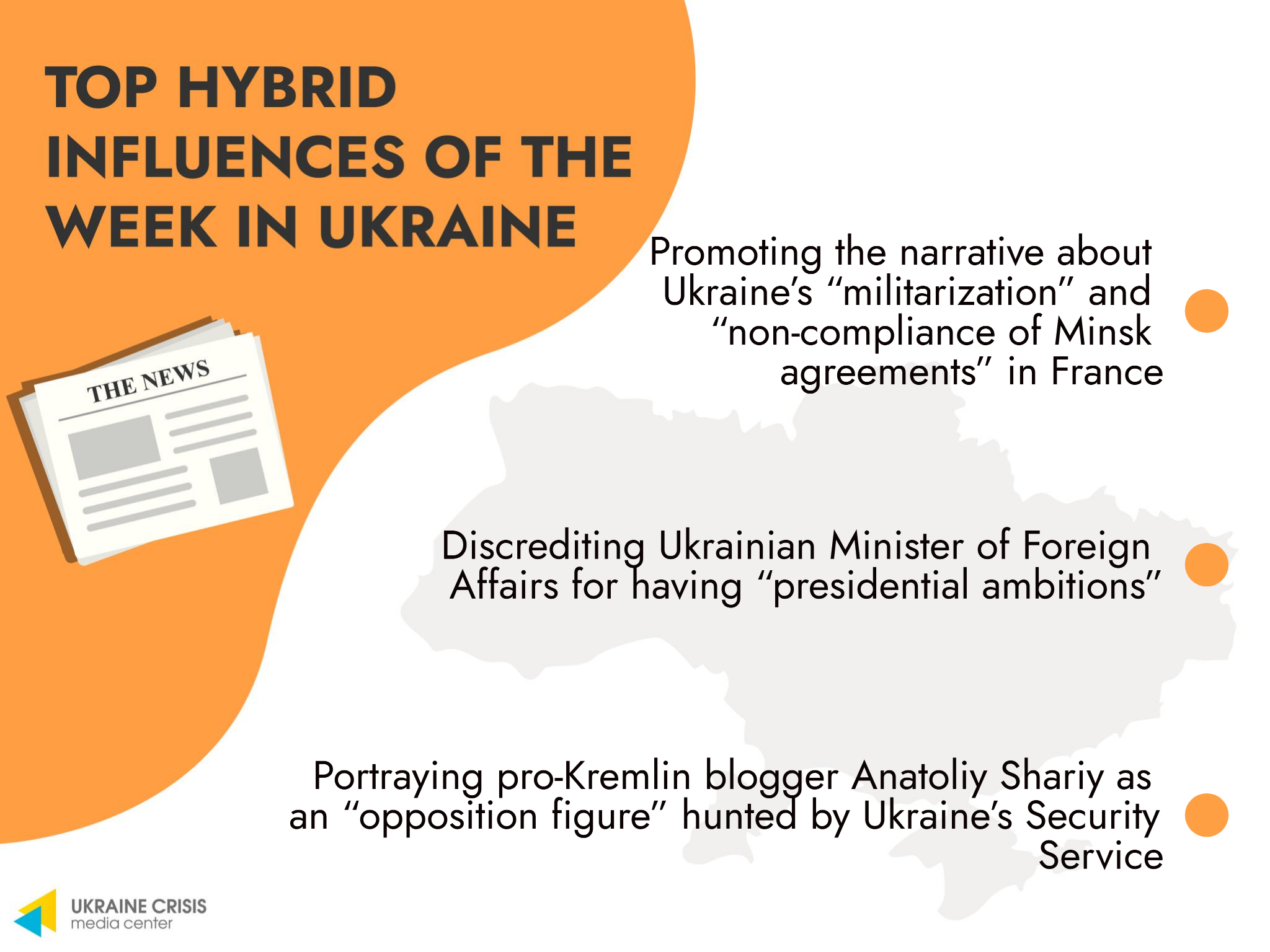 Pro-Russian MP Viktor Medvedchuk, suspected of high treason in Ukraine, wrote an article for the French online media EuTalk – "What Is Still Distancing Us From Peace in Ukraine". The article promotes the idea that peace negotiations are failing because Ukraine refuses to comply with the Minsk agreements. In fact, the whole piece is composed of blaming the Ukrainian government and "globalists" for the crisis while Russia is not even mentioned as the aggressor, let alone its constant escalation attempts and violations of the said Minsk agreements. This is aimed at shifting the responsibility from the Kremlin to the Ukrainian government and the mythical "external forces".
Several anonymous Telegram channels with pro-Russian rhetoric have started a campaign aimed at discrediting Ukrainian Minister of Foreign Affairs Dmytro Kuleba for his "presidential ambitions", information about which is given with no source. Later the message was picked up by Russian politician Alexey Chesnakov with links to the Kremlin. No intentions to run for the presidency have been voiced by Kuleba whatsoever. The aim of this information attack is to put the minister at odds with his circle and President Zelensky and ultimately make him lose his post.
Pro-Russian blogger Anatolii Sharii gave an interview to the Spanish newspaper La Vanguardia and used it to portray himself as an oppositionist hunted by the Security Service of Ukraine. Sharii spread the narrative of the undemocratic Ukrainian government persecuting dissent and blamed it for exploiting Spanish institutions to attack him. The propagandist was earlier charged with subversion activities against Ukraine. He regularly attempts to use Spanish media to promote the Kremlin's narratives aimed at discrediting the Ukrainian government.