The war turned Odesa from a resort into a refuge for thousands of Ukrainians forced to flee airstrikes, missile attacks and tanks of the russian invaders. As of early November, 50,799 internally displaced persons were registered in the city. Each of them is attended to.
Assistance is provided in different ways. Recently, the Office of the United Nations High Commissioner for Refugees in Ukraine announced its readiness to provide financial aid to over 25,000 conflict-affected and internally displaced persons. These people have already received non-food items – blankets, bedspreads, bed linen, mattresses and kitchen sets. Now they are setting up a center for temporary accommodation of IDPs in Odesa, which will be able to accept up to 100 people.
No one is standing idly by. Among them is the "Hostynna Khata" volunteer project. Every day, 700-800 people visit it. They are mostly women and children evacuated from Mariupol, Bucha, Irpin, Izyum, Kharkiv, Sloviansk, Kherson, Mykolayiv, Donetsk and Luhansk regions, etc. Some of them are victims of various forms of violence and need rehabilitation. Every family is a life story.
My heart stops from what I hear. A lot of children. Unfortunately, war has become part of their lives, a terrible reality. But looking into those bright eyes, I want to believe that victory will come soon.
Incredible volunteers joined in the project. Each of them has a story to tell. I want to introduce you to one of them.
His name is Valentyn, he has been living in Odesa for 6 years. He was born in Mariupol. On February 24, when the war broke out, Valentyn was in Odesa, and his parents – in Mariupol. Mom and Dad couldn't leave at once because all the entrances and exits were blocked. They had to stay in the besieged city and learn to survive in wartime.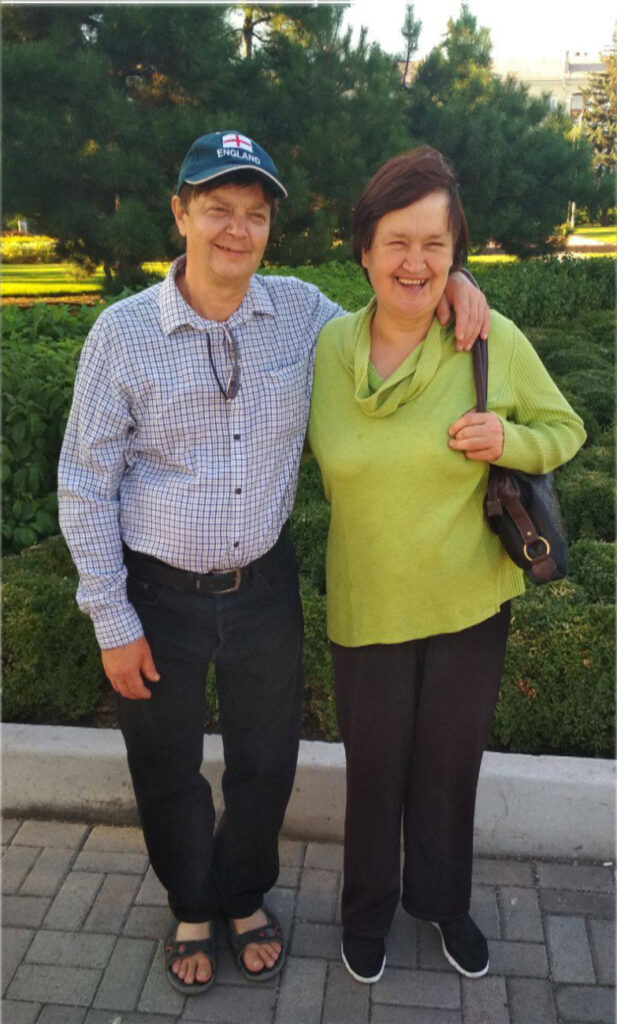 For the first 10 days they had gas, electricity, water, then it all disappeared. They adapted, cooked over fire. They washed themselves with water, which they managed to find on the outskirts of the city. They searched for food all days long, but no one brought food to the city and there was practically no delivery of humanitarian aid either. Then connection disappeared.
He still remembers the words he heard from his dad:
– Valik, can you tell me where I can find bread?
He tried to help them somehow, looked for volunteers who could give them bread in Mariupol. And then one day his mother suddenly said:
– Son, we won't see each other again.
That conversation was on March 2. The next 10 days passed with no contact. And on March 12, miraculously, a friend from Mariupol was able to call him for half a minute, and said that his parents were alive and he was helping them. He brought them water and food. His parents didn't leave the house at all, because it was scary: shooting, shells flying all the time. Sadly, the connection disappeared again. Valentyn kept calling his father and mother, his friends and neighbors to find out at least something about what was happening in Mariupol. After 10 days he managed to contact the neighbors who were out of the city at that time. They said they had seen his parents, but they didn't know where they were.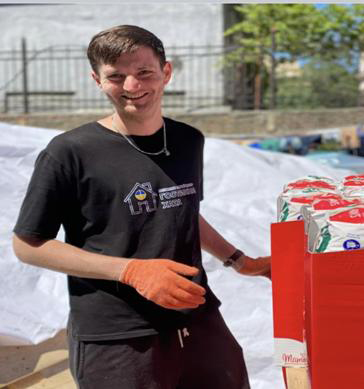 And two days later, he received a letter from acquaintances in Poland. Someone from Mariupol told them that Valentyn's parents were supposedly dead… And the house was destroyed.
Over the next three days, Valentyn felt desolate. But his friends and acquaintances from Odesa told him to not despair until he has personally made sure of what had happened.
And a miracle happened. Valentyn managed to contact other neighbors who were in Mariupol.
– They said they had seen my parents alive, but they didn't know where they were, – says the volunteer.
A day later, his friend who had managed to leave for the occupied territory of the Donetsk region, called him and they began to develop a plan to evacuate Valentyn's parents from destroyed Mariupol. The friends stayed awake, developed an action plan, looked for any opportunity to find and evacuate his parents.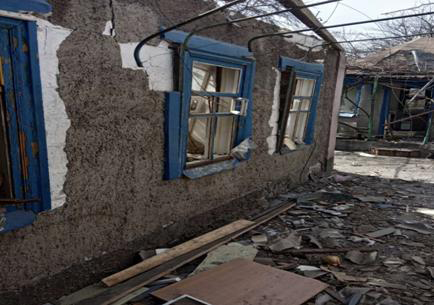 The first attempt was unsuccessful. The friend almost reached the house where Valentyn's parents lived, but he was not allowed to go further, because active hostilities had begun in that area. But the second attempt was successful. Valentyn saw his parents via video link – and did not recognize them. They were young before the war, but now they looked 30 years older.
Valentyn's friend took his parents to the occupied territory, because at that time there was no way to Zaporizhzhia. His parents stayed in a village for one day, and then went to Donetsk, where Valentyn's friend helped them go through a filtration process. The ruscists took their fingerprints, looked under their nails, checked them for tattoos, and stripped them. Then his parents went to Rostov on the pre-considered route, crossed the russian border, and from there they were transported to Tbilisi.
– In the Georgian capital, they were met by complete strangers, who gave a helping hand to the family from Mariupol, – says Valentyn.
His parents stayed in Georgia for eight days. The Georgians helped them with clothes, food, everything that was needed. They flew from Georgia to Poland and from there to Moldova.
– My parents were met and helped to change flights. They were in such a terrible psychological state that they would not have been able to cope by themselves, – says Valentyn.
And finally, the Chisinau – Odesa bus took the parents to their son. His father told him what had happened to their house. They were outside during the shelling. The projectile fell very close to them. They fell to the ground; the blast knocked them over and they fainted. When they regained consciousness, they felt that they were short of air. And when they looked up, they saw that their house had turned into smoldering ruins. It was a miracle that they had survived. Then their neighbors came and took them to a shelter, where there was water and food.
Upon reaching Odesa, his parents underwent a full medical and psychological examination. And Valentyn, together with his friends, gradually brought his mother and father back to life.
– People help us a lot: free hospitals, humanitarian aid from the Hostynna Khata volunteer center. I don't know what we would do if it weren't for this support from all over the world. Together we are stronger, everything will be Ukraine!
Oleh Suslov, Odesa
9.12.2022