Originally published in Ukrainian at Europeyska Pravda.
Collapse of democracy, fascism, triumph of justice and loose cannon – this wording shows how broad are the boundaries of discussion regarding the recent suspension of Donald Trump in social media and online servers.
More than 10 social platforms, including Twitter and Facebook, refused to grant him a possibility to speak up. Now American President can't even listen to music with Spotify or make a moodboard on Pinterest.
Twitter's decision was the heaviest blow – personal account there was the key channel of communication for the American President for several years. The company has repeatedly marked Trump's posts as misleading, but it looks like this time he has gone too far.
Global Reaction
"After close review of recent Tweets from the @realDonaldTrump account and the context around them — specifically how they are being received and interpreted on and off Twitter — we have permanently suspended the account due to the risk of further incitement of violence" – this is how Twitter team explained their decision.
After supporters of the former President stormed the Capitol, the company's employees realized, as they say, that by providing Trump with a loudspeaker they themselves take part in organizing riots at D.C.
When it comes to discussion, the demarcation process is mostly based along the party lines. Many Republican supporters and Trump's close allies naturally took a stand in his favor. Media also didn't bring any surprises. Traditionally pro-Trump ones, such as FoxNews, claim this is an unprecedented attack on the freedom of speech and insist that "the left have seized power completely" – where the "left" are just a well-known Republican media horror-story.
Meanwhile, pro-Democratic sources mostly support the decision, stressing that the President's behavior is inadequate and, therefore, it is dangerous to grant him access to such a substantial audience.
At the same time, in Russia – a country where people are imprisoned for a like or repost on social media – there is much outrage about the way online platforms treat Trump. This reaction is shared both by the propagandistic media under the Kremlin's control and by a key opposition figure Alexey Navalny. He stated that Twitter ban is "an unacceptable act of censorship" and that "this is a decision by the unknown people under the unknown procedure".
Russian media have exploited the story to strengthen the narrative on the American crisis of democracy, labeling social media ban as fascism, which, allegedly, is a real face of the American liberalism. This good old alogism is aimed at demonstrating that the West has no right to "teach" democracy to anyone and that in Russia rights and liberties are, in fact, much better preserved.
The most interesting reaction – or the absence of one – came from several organizations and activists who publicly criticized Ukrainian government for the ban of Russian media and web-sites in 2016. 4 years ago, Reporters without Borders, OSCE, Freedom House were deeply concerned about the decision made by the National Security and Defense Council of Ukraine (NSDCU) in regard to Russian media sources. This step was portrayed as an attack on the freedom of speech and democratic values.
Now, none of these organizations publicly criticizes banning American President and the absence of clear investigation into his activities on social media. This paradox deserves more attention.
Ukraine and the USA: Different Approaches
It is worth reminding that in 2017 President of Freedom House Michael Abramowitz wrote "Recent democratic gains have bolstered media freedom overall, but restrictions on Russian outlets and attempts to foster "patriotic" reporting raise questions about the government's commitment to media autonomy". These claims were made despite the fact that social networks VK.com and Odnoklassniki, as well as a number of other Russian web-sites, remain under the control of Russian secret services. During 2013-2016 these resources served as a base for anti-Ukrainian campaigns which involved, by various estimates, approximately 15 million users.
These social networks were filled with calls for eliminating "Fascist plague" and served as a recruiting platform for mercenaries from all over Russia to involve them in military operations against Ukraine. Ukrainians were consistently dehumanized. Still, the most important fact is that Russian secret services had access to the personal data of Ukrainian users. They could determine geographical location of the whole military units and relay this information to occupying forces in Donbas. The latter would, in turn, shell Ukrainian soldiers with deadly precision.
In addition to this, Russian social media served as a platform for intimidation campaigns against Ukrainian servicemen, volunteers, activists and their families.
It's difficult to imagine more real-life consequences of propaganda. Therefore, the decision to ban Russian social media was made to extinguish at least part of the fire that spread throughout the whole country.
Nevertheless, these points did not impress the administration of Facebook and Twitter, which failed to notice the large-scale Russian influence operations. In a similar manner, a number of Ukrainian experts decided to go with the flow and followed the international criticism of NSDCU decision. Even though they were aware of the level the threat coming from Russian media has reached, they echoed some Western experts in insisting on the importance of just long-term approaches to countering propaganda – media-literacy courses.
It should be noted that the Capitol riots themselves reminded many of the governmental buildings capture in Ukraine in 2014. Many journalists pointed out how similar these events are to the way Russia started promoting a narrative on "civil war" in Ukraine. It is quite curious that the same people do not notice the similarities between banning American President on social platforms and banning Russian social media.
Quite obviously, when in your country the armed people with "Civil war 06.01.2021" insignia try to seize a key governmental building, media-literacy courses are not the most reliable crisis management tool.
Of course, there are differences between the examples posed by Ukraine in 2017 and the USA in 2021. Particularly, in Ukraine the decision was made by the government, in the US – by private companies. Still, it is surprising how some human rights activists and journalists accepted it without demands for proving how exactly Trump called for violence and under which procedure this decision was made.
Quite obviously, Donald Trump went too far in his communications filled with lies and manipulation. Moreover, he lost the election, so protecting him now is not of so much interest to many.
Still, applying double standards in evaluating similar events may have negative consequences in a long-term perspective. It undermines trust towards social media and paves way for massive speculations.
Had these two events been switched in time, with the Trump ban first and the Russian propaganda in Ukraine second, response to this process in Ukraine would have been very different.
Recent events, in particular the exploitation of COVID-19 to manipulate people, demonstrated that regulating freedom of speech in social media was only a matter of time. Ukraine was unlucky enough to be among the first ones attacked via social media on a state level.  Right now, it is of utmost importance to make this regulation coherent and transparent for all the parties involved to prevent authoritarian regimes from abusing it. 
---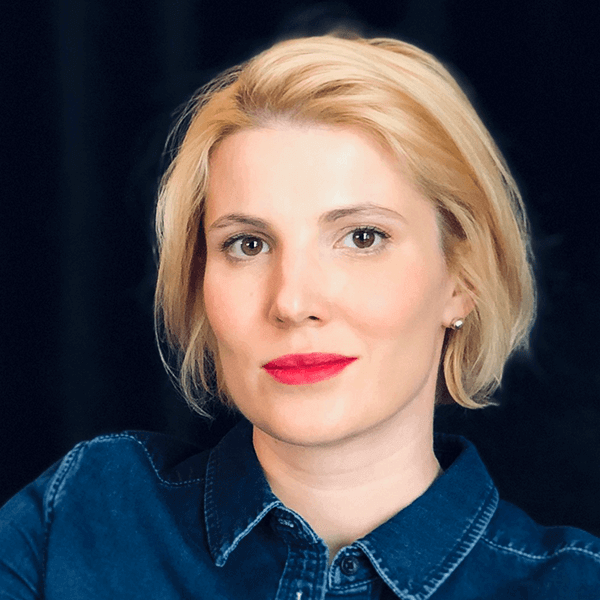 Liubov Tsybulska, Head of Hybrid Warfare Analytical Group at Ukraine Crisis Media Center