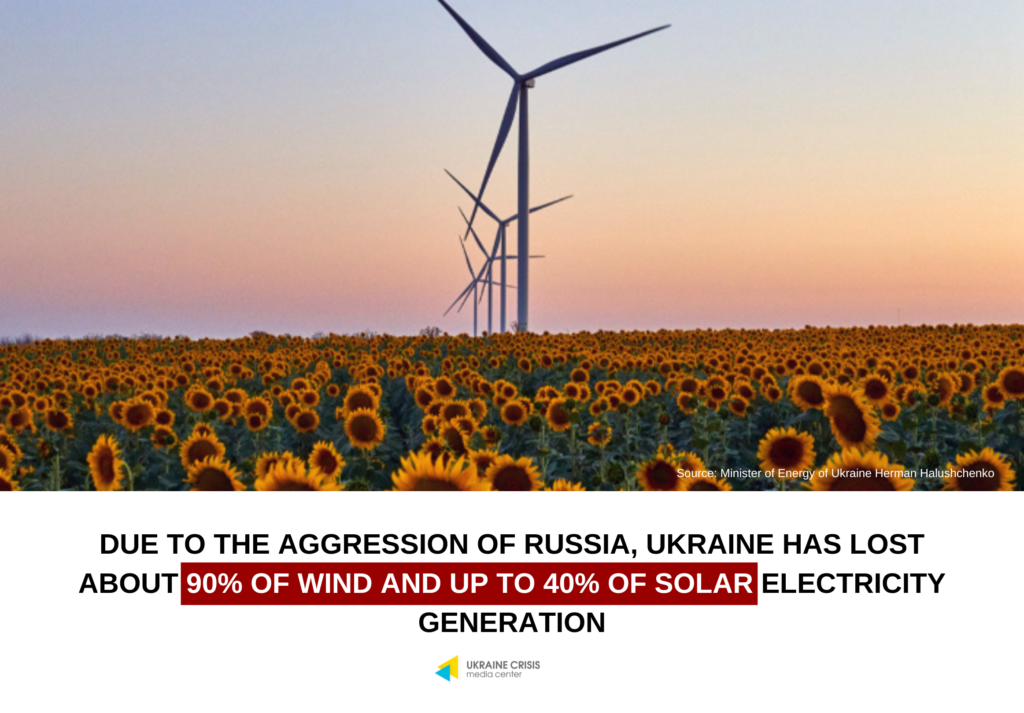 Due to the aggression of Russia, Ukraine has lost about 90% of wind and up to 40% of solar electricity generation. This was announced by Minister of Energy of Ukraine Herman Halushchenko. 
According to Halushchenko, over the past three months, Ukraine's energy facilities became targets of daily shelling by the enemy. Therefore, the situation in the coal industry, as well as in the energy sector in general, is quite difficult.
Halushchenko stressed that the main task this year, even in the summer, will fall on thermal power generation facilities.