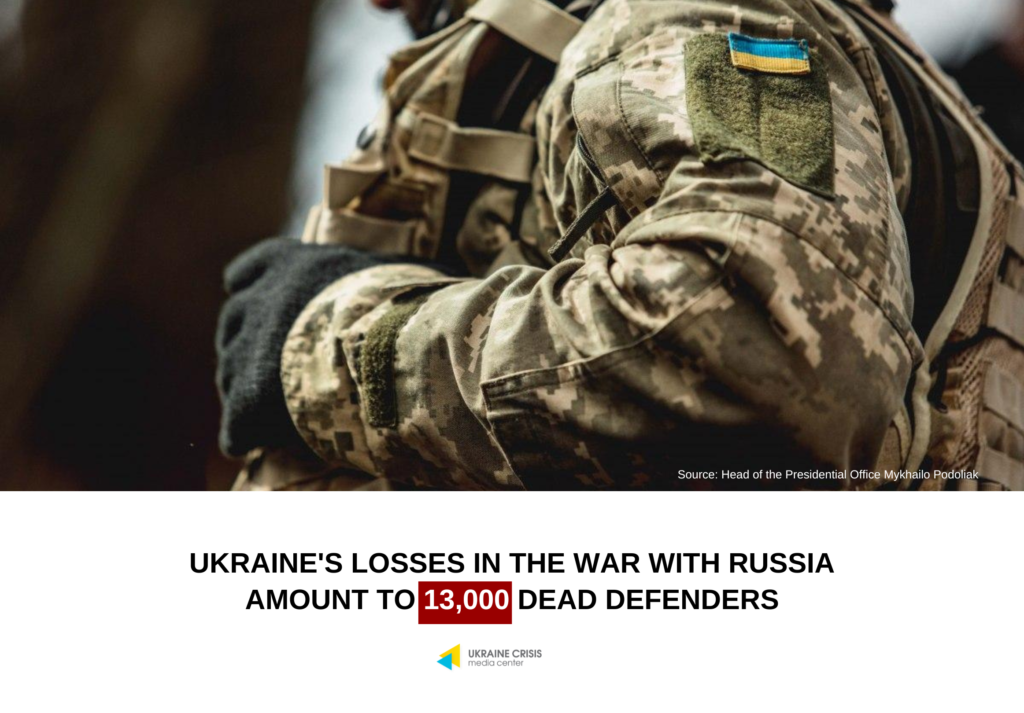 Ukraine's losses in the war with Russia amount to 13,000 dead defenders. Advisor to the Head of the Presidential Office Mykhailo Podoliak said this on Channel 24.
"Of course, Ms. Ursula made a mistake – it is obvious. Therefore, they removed this video, removed these figures, because we have official estimates of the General Staff, there are official estimates voiced by the Supreme Commander-in-Chief. They range from 10 to 12.5-13 thousand dead," he said.
According to the adviser to the head of the Prosecutor General's Office, the number of dead among Ukrainian civilians in the occupied territories "is definitely not 20 thousand", so it can be understood that the figure can be significant.