Situation in the combat zone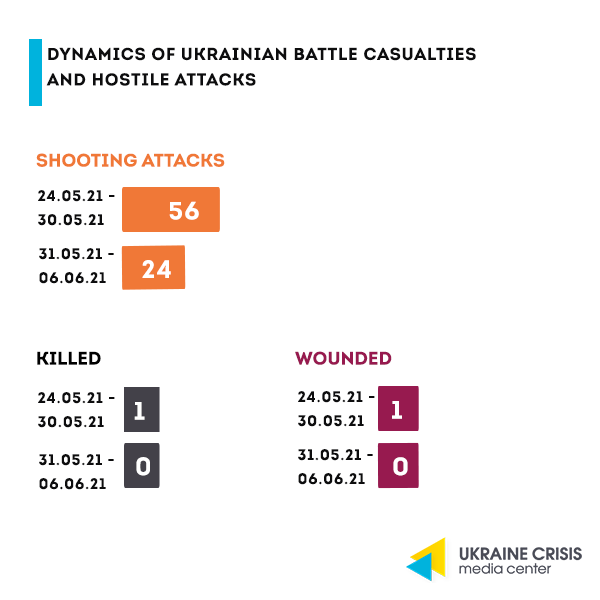 On June 6, Russia-backed militants violated the ceasefire seven times, the Joint Forces command reported. There were similar attacks throughout last week.
On June 5, in the combat zone, a Ukrainian serviceman was wounded in a blast caused by an explosive device.
Account of child casualties in Russia's war against Ukraine. As of May 30, 2021, in Ukraine, 66,491 children affected by combat actions and armed conflicts had a legal status.
Since 2014, 152 children have been killed, and 146 have been wounded in Russia's war against Ukraine.
On June 4, 2021, Ukraine observed the International Day of Innocent Children Victims of Aggression. That's the first time Ukraine commemorates on the national level the child casualties, victims of Russia's aggression against Ukraine, the office of the Parliamentary Ombudsman explained.
According to the UN Human Rights Monitoring Mission in Ukraine, between April 14, 2014 and April 30, 2021, 152 children (102 boys and 50 girls) were killed, and 146 children (120 boys and 26 girls) were injured.
Those numbers are below actual levels, the office of the Parliamentary Ombudsman said. "Since the state control over human rights protection in the temporarily occupied territory is not possible, there is no chance to assess the levels of the problems facing the children beyond the contact line," the statement reads.
Ninety-five of the 66,491 war-affected children were given the legal status following an injury or maiming, the National Social Service of Ukraine said.
Free-of-charge hot meals in public and local schools is the only benefit secured to those children by law.
The office of the Parliamentary Ombudsman calls on the government, MPs, local self-government, and civil society to do their utmost to protect the children in the armed conflict.
---
Nord Stream 2: Zelenskyi unpleasantly surprised by the U.S.'s policy reversal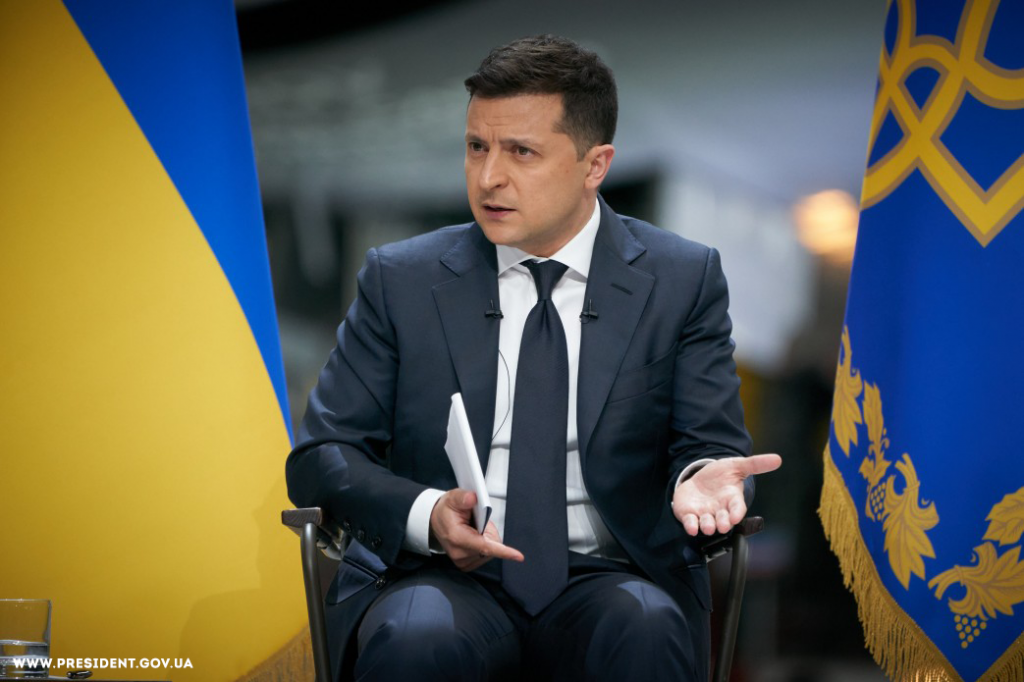 In a recent interview with Axios, President Volodymyr Zelenskyi spoke in detail about Ukraine's stance on Nord Stream 2. 
Zelenskyi said he was surprised by President Biden's reversal on sanctions against the construction company of Russia's Nord Stream 2 pipeline. "To be honest, we were very surprised. (…) We understand that only the US is capable of stopping this construction. We had this first conversation with President Biden, it was a phone conversation, and I received all the signals. They were direct signals, and I was very happy about it."
"I've used the word 'surprised' a few times because I was really surprised a few times. Besides the United States decision, the second surprise was indeed that I learned about it through the press. I feel that between strategic partners the relations should be direct."
Zelenskyi said he was also surprised by the explanation of the decision. The U.S. said that Nord Stream 2 is 95 per cent complete, and it would be difficult to stop the construction at this stage.
To stop the pipeline construction, there has to be a "serious conversation", and the U.S., the EU, and Ukraine need to join forces, Zelenskyi said.
Nord Stream 2 is Russia's weapon, while the U.S. can possibly provide the bullets, he added.
"I believe that even if there was only one percent left, it would still be possible to stop such a serious leverage that Russia will have in the future to influence energy security and Europe in general, including Ukraine," President Zelenskyi said.
"Moreover, everything is now in the US President's hands only, and I am sure that he is aware of that, and his team is aware of that, they know that," the Ukrainian President added.
Zelenskyi is hopeful that Joe Biden is "a (Michael) Jordan in politics". The basketball player would demonstrate weakness, and "grab the victory at the very last minute".
"I think that his final three-pointer is not in the net yet, and I would like to believe that this is all part of his (Biden's) tactics. If this is not the case, that will be a great pity, not only for me, but for the United States as well, I am sure. There will be a feeling that in these circumstances Russia will have a great chance to prevail over the United States," Zelenskyi said.
---
Journalism day: how Russia cracked down on independent journalism in Crimea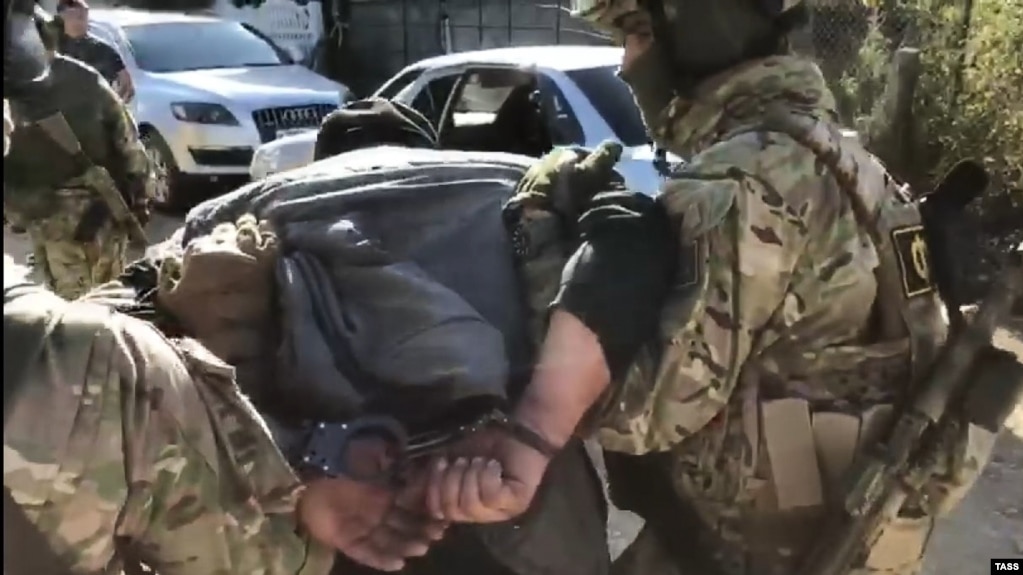 Russia has destroyed independent journalism in Crimea after it occupied the peninsula. Both professional and citizen journalism were targeted. Nine Crimean citizen journalists are held in Russian jails, Ukraine's Foreign Ministry said on the Journalism Day.
"Since the first days of the occupation, Russia has been exercising pressure and repressions on free professional journalism in Crimea. Independent journalism has been fully destroyed in the peninsula. To fill in the gap for independent and unbiased coverage in the occupied peninsula, citizen journalists, active citizens, assumed the role of media."
"Activists are being persecuted and jailed for their position and reporting," the statement reads.
Russia has jailed nine citizen journalists, one is under house arrest. They are Server Mustafayev, Tymur Ibrahimov, Marlen Asanov, Seiran Saliyev, Remzi Bekirov, Ruslan Suleymanov, Osman Aryfmemetov, Rustem Sheikhakiyev, and Amet Suleymanov.
On March 10, 2021, "Krym.Realii" (a RFE/RL project) journalist Vladyslav Yesypenko was arrested in Simferopol.
Following the occupation of Crimea, all 12 independent Crimean Tatar media were forced out of the peninsula, Ukraine's Foreign Ministry adds. Out of the three thousand media in Crimea, only 232 have been "re-registered" with the occupation authorities.
---
How the presidential bill is to fight oligarchs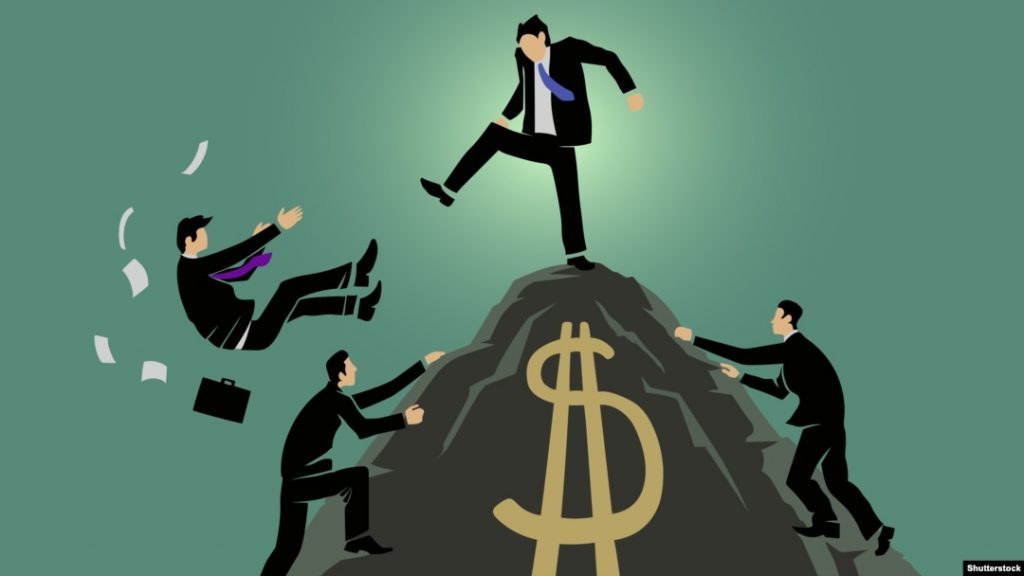 This June, President Zelenskyi put a bill on oligarchs before Parliament.
The law "aims to resolve the conflict of interest that arose as politics fused with media and big business, guarantee Ukraine's economic, political, and information security, protect democracy, secure state sovereignty, and prevent manipulations with distorted information to access the resources owned by the people of Ukraine."
Four criteria for the oligarch label. The bill tags a natural person with the oligarch label if at least three criteria are true: 1) they take part in political life, 2) they have a big impact on media, 3) when the law is enacted, they are a beneficial owner of a natural monopoly or a company that has a monopoly-like position in the market according to the Law "On protection of economic competition", and maintain or reinforce the position within one year, 4) the confirmed value of their assets is one million times higher than the cost of living (in 2021, that's UAH 2.27 billion, or USD 83.4 million).
Restrictions for oligarchs. The bill bans the oligarchs from:
1) making contributions to political parties either directly or through intermediaries, as defined by the Law "On political parties in Ukraine";
2) becoming beneficiary of large-scale privatization assets.
Oligarchs will declare their assets electronically, similarly to civil servants and local self-government employees, as stipulated by the law on corruption prevention.
The law goes into effect six months after being enacted, and is valid for 10 years.
The Office of the President unveiled plans to draft an antitrust law and a law on lobbying alongside other acts that "will reframe economic and social relations in the country."
Who can be labeled oligarchs? Secretary of the National Security and Defense Council Oeksiy Danilov said that 13 people can be labeled oligarchs without naming them.
Quoting unnamed sources, former MP Serhiy Leshchenko said Rinat Akhmetov, Petro Poroshenko, Dmytro Firtash, Ihor Kolomoyskyi, Vikto Pinchuk, Serhiy Lyovochkin, Viktor Medvedchuk, Vadym Novinskyi, Yuriy Kosyuk, OlehBakhmatyuk, Kostyantyn Zhevaho, Oleksandr and Halyna Hereha are the likely candidates.
"Novoe Vremya" (New Times) placed Rinat Akhmetov, Petro Poroshenko, and Viktor Medvedchuk on the ranking of 15 most influential oligarchs in politics.
---
How Ukraine is fighting COVID-19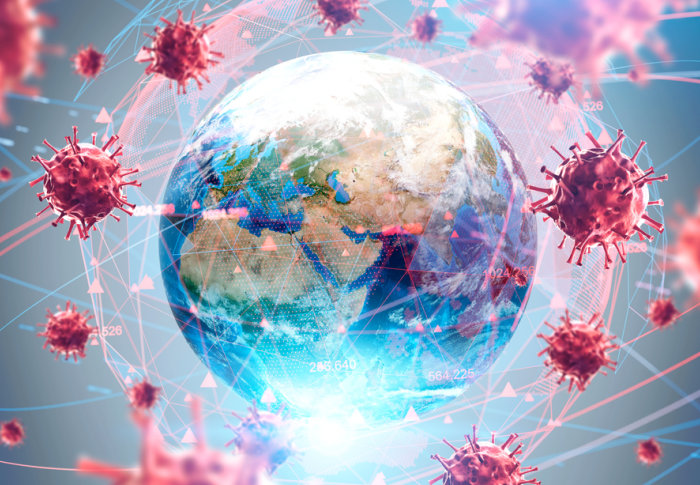 On June 6, Ukraine recorded 535 new coronavirus cases, 601 hospital admissions, 33 deaths, and 1,743 recoveries. New COVID-19 cases are the lowest they've been in a year.
Throughout the pandemic, Ukraine has reported 2,215,052 cases, 2,094,971 recoveries, and 51,215 deaths.
Vaccinations. Since February 24, 1,123,661 people have had one dose of a COVID vaccine, 142,062 people have received the second dose. Fully vaccinated Ukrainians will be able to get an international vaccine pass, the Health Ministry said.