Situation in the combat zone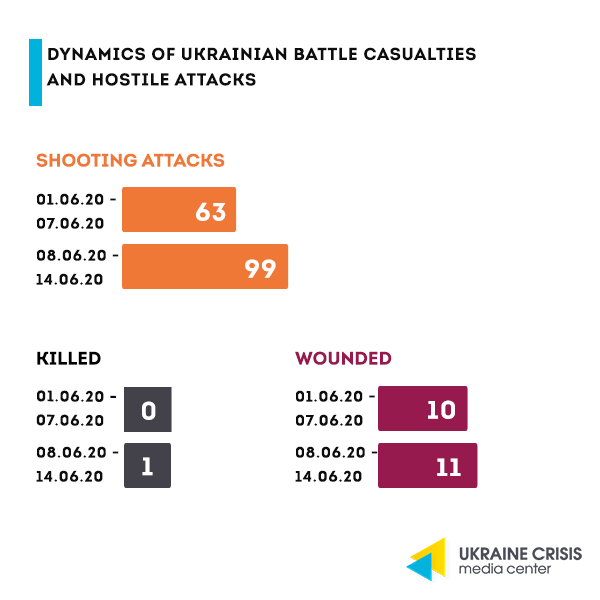 Russia-backed militants were violating the ceasefire, they fired upon the Ukrainian troops' positions from Minsk-proscribed 82-mm and 120-mm mortars as well as from weapons mounted on infantry fighting vehicles, grenade launchers, heavy machine guns and small arms; they also used unmanned aerial vehicles (UAV).
Near Taramchuk, Russia's proxies used UAVs to drop a VOG-17 grenade. They fired twice at Ukraine's Joint Forces positions in Avdiivka from handheld antitank grenade launchers, heavy machine guns and small arms. They also fired from under-barrel grenade launchers near Maryinka.
---
Ukraine's first lady tests positive for coronavirus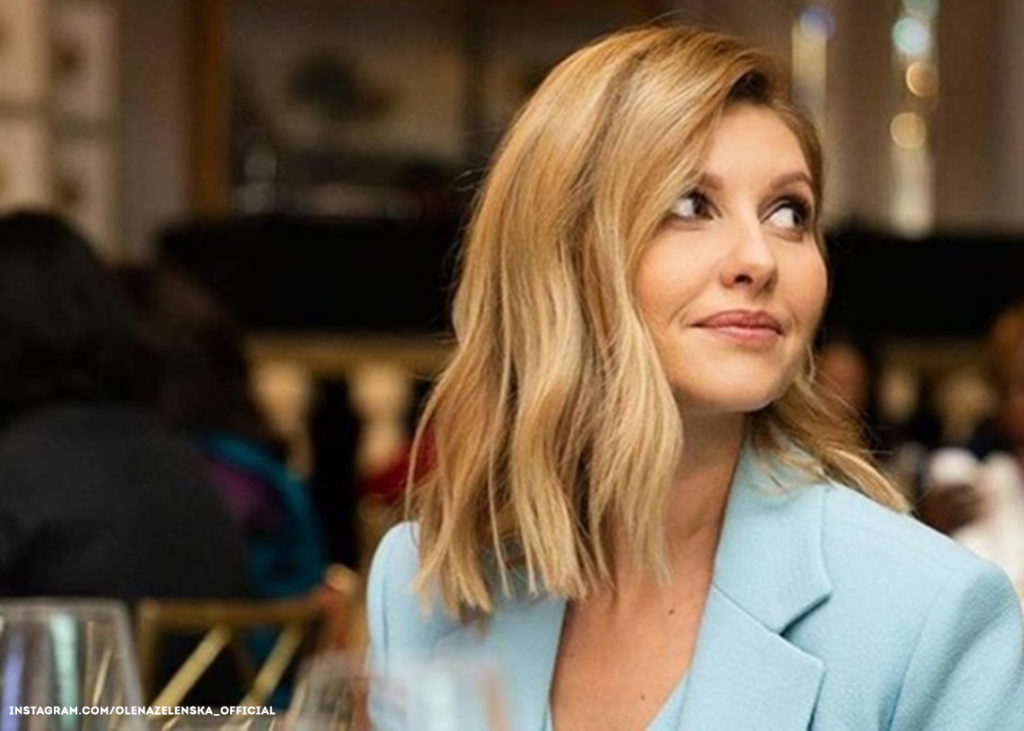 A laboratory test confirmed that the wife of President Zelenskyi, Olena is infected with the coronavirus, Office of the President reports.
The first lady feels well and is symptom-free. She is staying at home and was isolated from other family members. Volodymyr Zelenskyi and their children tested negative.
According to the Office of the President, it is unknown where and when the wife of the President could get infected. During her working meetings and in her private life she was following the quarantine rules and recommendations of the Healthcare Ministry, the press service of the Office adds. Besides, she was regularly tested for COVID-19. In early June she tested negative.
Earlier, President Zelenskyi told in an interview that he wanted to get infected with coronavirus in order to become a reference for people showing that "it is scary".
"I, myself wanted to go through this, so that it's easier for people. I suggested to my people: 'Let's have me sick, we'll immediately have me isolated on Bankova. I will live through it normally.' People will understand how scary it is, you can get sick and you'll feel bad," Zelenskyi told "Ukrainska Pravda".
---
MH17 trial: new names and new evidence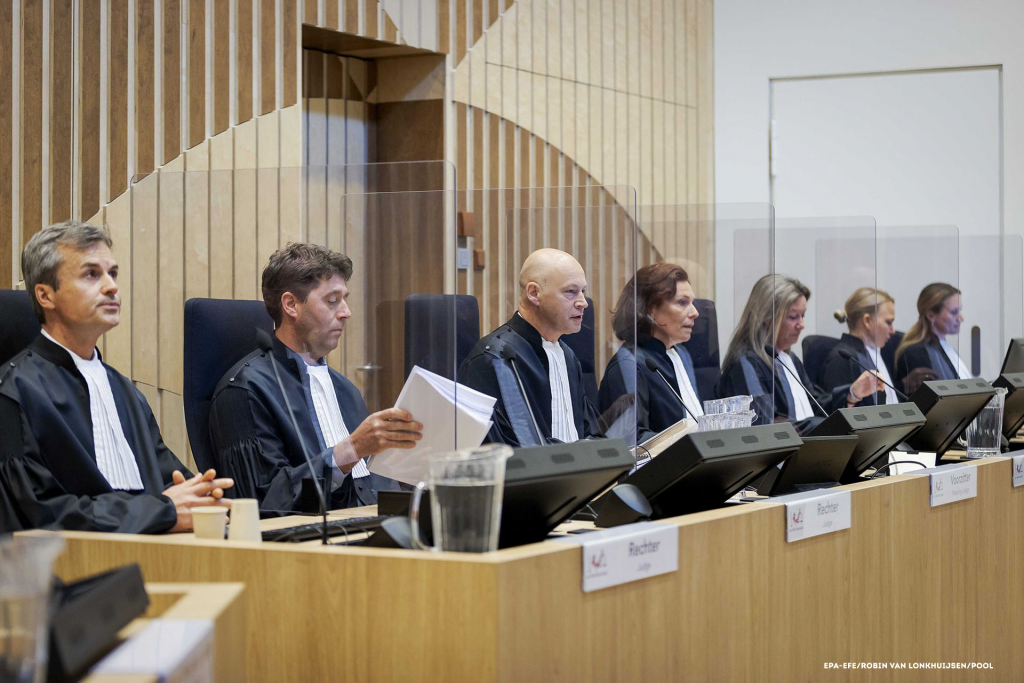 On June 8 in the Netherlands, the trial of the case on downing of the Malaysia Airlines Boeing 777 over Donbas on July 17, 2014, restarted. Preliminary hearing, initially scheduled to last one week starting March 23, was record quick due to the coronavirus restrictive measures and took one hour. Since then, the Schiphol Judicial Complex has been adjusted to the situation: hearings now respect social distancing, judges are separated with glass shields and a limited number of journalists are allowed inside.
The actual hearing is very similar to the first one that took place in March. Out of the four men indicted, only one – Russian Oleg Pulatov was represented in court by two Dutch lawyers. The defense repeated that they did not have enough time to study the case and will thus speak on June 22, when the hearings restart. The prosecution presented new evidence and elaborated on all versions that were analyzed.
Who will be tried and how? Four men were indicted in the case, neither of them showed up in court. Three of them are Russians: the so-called "former defense minister of 'DPR'" Igor Girkin-Strelkov, his subordinate, chief militant intelligence "official" Major-General of the Russian Army Sergei Dubinskiy, and the subordinate of the latter, Oleg Pulatov who was possibly involved in guarding the Buk system on the launch site. The fourth indicted, Ukrainian Leonid Kharchenko, allegedly accompanied Buk to Snizhne alongside Pulatov.
Court developments last week. During court hearings on June 8-11, the prosecution explained how they studied all possible versions of the plane downing before making final conclusions: the Boeing was downed by the missile launched from the Buk system that was brought from the Russian Federation. The launch site was near Snizhne, in Donetsk region, controlled by Russia-backed militants at the time.
Other versions (including explosion inside the plane, attack by a military aircraft, downing not from Buk or downing from Buk but outside Ukraine) were gradually ruled out after the nature of damages and the site were studied, and field tests of various types of weapons were held.
A new witness. The June hearings revealed that there is a new witness. The information came from prosecutor Thijs Berger on June 10. The witness is referred to as X48. He will be questioned once more. The launch site that the witness points at, coincides with the respective satellite image.
"The witness says that in the afternoon of July 17, 2014 he saw the Buk moving by the 'DPR' checkpoint on the road from Snizhne to Savur-Mohyla. Several minutes later he heard and saw the launch of a missile. X48 saw how the field went on fire and knew where the missile launch site was. He claims that after the missile was launched, Buk drove back to the road. He also says there were four soldiers wearing same uniforms. The uniforms were khaki-colored, and they were wearing tanker helmets. The soldiers looked different than the ones at the checkpoint," the prosecutor said.
---
Ukraine becomes NATO's Enhanced Opportunities Partner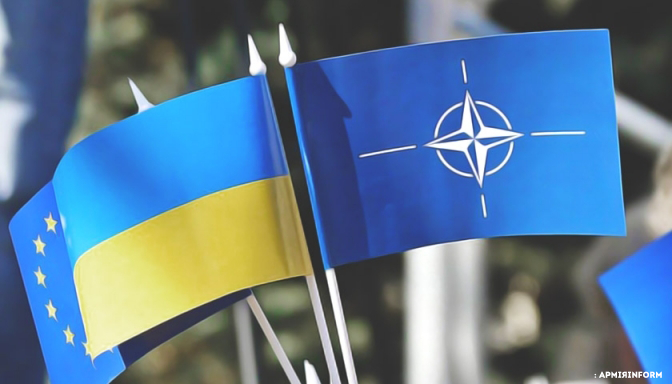 The North Atlantic Council recognized Ukraine as an Enhanced Opportunities Partner. This status is part of NATO's Partnership Interoperability Initiative, which aims to maintain and deepen cooperation between Allies and partners that have made significant contributions to NATO-led operations and missions.
"As a NATO partner, Ukraine has provided troops to Allied operations, including in Afghanistan and Kosovo, as well as to the NATO Response Force and NATO exercises. Allies highly value these significant contributions, which demonstrate Ukraine's commitment to Euro-Atlantic security," the organization explained its decision.
"As an Enhanced Opportunities Partner, Ukraine will benefit from tailor-made opportunities to help sustain such contributions," the NATO statement reads. This includes enhanced access to interoperability programs and exercises, and more sharing of information.
Ukraine is now one of six Enhanced Opportunities Partners, alongside Australia, Finland, Georgia, Jordan and Sweden.
Each of the partners has a tailor-made relationship with NATO, based on areas of mutual interest. Ukraine appealed for the Enhanced Opportunities Partner status on November 1, 2019. In early May 2020, Vice Prime Minister on European and Euro-Atlantic Integration of Ukraine Vadym Prystaiko said that Ukraine is ready to join the program.
---
Ukraine gets first tranche of IMF loan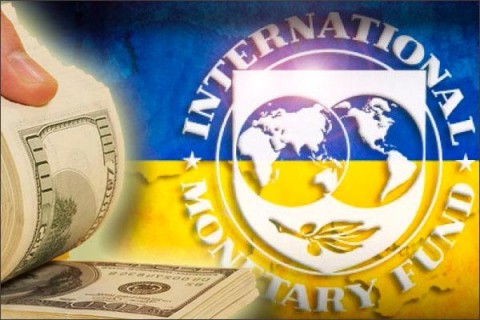 Ukraine received USD 2.1 billion from IMF member states, Head of the National Bank Yakiv Smoliy said. The money will be used to address the consequences of the COVID-19 pandemic.
To remind, on June 10 the IMF Executive Board approved a new 18-month Stand-By Arrangement for Ukraine worth of USD five billion. According to the IMF memorandum, the remainder will be phased over four reviews.
---
How Ukraine is fighting COVID-19
On Sunday, June 14, Ukraine reported a single-day tally of 656 new cases, 171 recoveries and 12 deaths. Since the pandemic began, Ukraine has recorded 31,810 cases, 14,253 recoveries and 901 deaths.
On June 15 Ukraine reopens international passenger air travel. On Monday, 15 flights are scheduled at the Boryspil International Airport, four of them are international flights, both arriving and departing. These include two flights to Minsk, a flight to Amsterdam and Dubai, as well as the return flights. A special charter flight is to carry home students from India.