Situation in the combat zone
The situation in the combat zone in eastern Ukraine has escalated. On September 6, Russia-backed militants violated the peace deal reached on July 22, 2020. They fired upon Ukrainian troops' positions near Krasnohorivka from grenade launchers. A Ukrainian serviceman was wounded in action. He was swiftly rendered first aid and was transported to hospital.
In a different spot on the frontline, Russia's proxies opened precision fire from small arms upon the Joint Forces' positions outside Prychepylivka, in Luhansk region. A Ukrainian serviceman was killed in action in the attack.
On September 6, Russia-backed militants opened harassing fire twice from under-barrel grenade launchers near Shumy.
As of noon, September 7, Ukraine's Joint Forces did not record hostile attacks in the combat area, ceasefire was holding.
Ukraine's Foreign Affairs Ministry reacts. Following attacks by Russia-backed militants in Donbas that resulted in Ukrainian troops' casualties, Ukraine's Foreign Affairs Minister Dmytro Kuleba arranged an urgent conversation with Russia's foreign affairs chief Sergei Lavrov.
"Today in the area of the Joint Forces Operation, Russia-backed militants have staged provocations, as a result, one Ukrainian serviceman was killed in action and one more serviceman was wounded. These are clear attempts to derail the ceasefire and considerably impede the peace-making process in general," Kuleba wrote on Facebok.
"Following the provocations, Ukraine took immediate action foreseen by agreements made by the Trilateral Contact Group on July 22, 2020 on additional measures called to ensure the ceasefire. Particularly, it resorted to the coordination mechanism of response to ceasefire violations supported by the Joint Coordination and Control Center, as well as informed the OSCE Special Monitoring Mission in Ukraine about the incident.
---
Ceasefire in Donbas: is it real?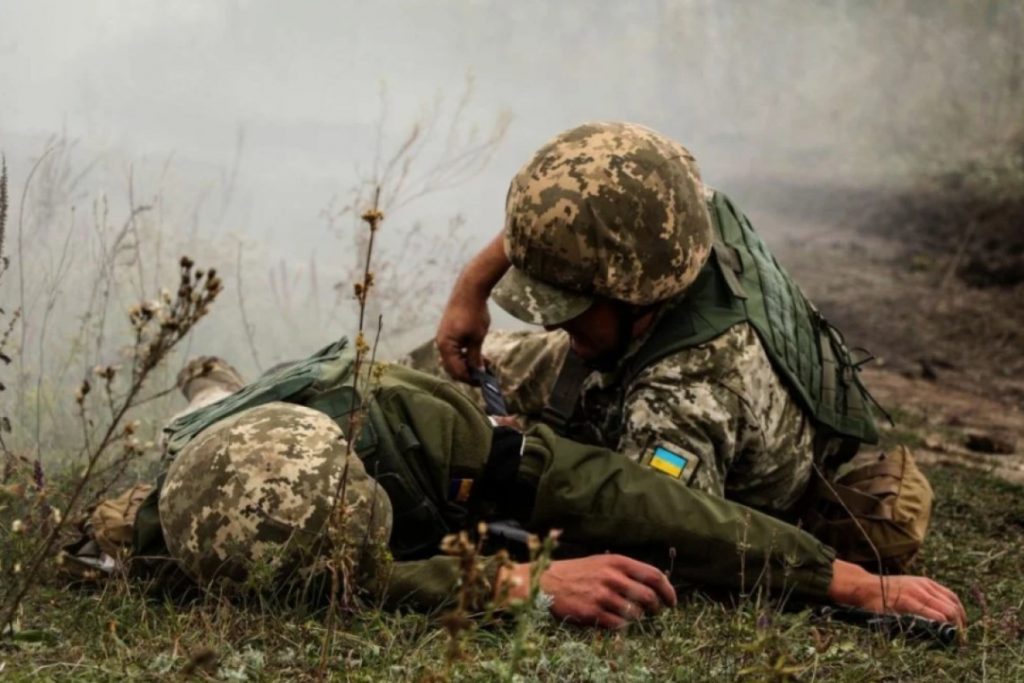 Almost a ceasefire. In July, in Minsk the parties agreed the ceasefire for the 29th time. Previous truce deals were called "Easter-time", "spring-time", "back-to-school", "New Year-time", "crop-gathering" and "Christmas-time".
Unlike the present one, neither of them lasted more than two weeks – Russia-backed militants breached it every time.
"Ammunition was indeed taken away from the combatants of the 'republics'. They were ordered not to shoot, but they all stay on their positions," "Ukrainska Pravda" quotes an unnamed person residing in the occupied area of Donetsk region.
Ukrainian troops are not allowed to open fire including sniper fire, deploy heavy weapons on the outskirts of towns, hold offensive and reconnaissance operations, and use unmanned aerial vehicles.
OSCE's reports. Throughout July and August, OSCE recorded 829 ceasefire violations including 667 shots and sequences, and 148 explosions. Press center of the National Security and Defense Council said the ceasefire was generally respected, recorded violations were sporadic.
Ukrainian troops have incurred casualties, in July, there were three non-battle casualties. They were not included into daily reports of the Joint Forces Operation command. The military press center explains that non-battle casualties have never been part of the daily reports. "Publicly reporting non-battle casualties is like admitting your mistakes, no one wants that," an unnamed serviceman comments, adding that improper handling of weapons is a frequent reason behind the casualties. 
Adversary bolsters positions. Meanwhile, Russia's proxies are bolstering troops and weapons. "According to recent reports by Ukraine's intelligence service, 700 tons of fuel and six railway cars were brought into the occupied areas by railway. It is still not enough for a serious escalation. However, this is what we know, the actual supplies can be larger," commented Andiy Rymaruk, former intelligence officer, volunteer at the "Come Back Alive" (Povernys Zhyvym) charity organization. He also noted that OSCE reports record hostile heavy weapons deployed along the contact line as well as military vehicles entering through the uncontrolled part of the Russian-Ukrainian border.
Besides, during the ceasefire Russia-backed militants have considerably reinforced the first and the second line of defense. Thus, they dug trenches near Zolote-5 and Uzhivka, and held engineering works close to Khutir Vilnyi and Maryinka. OSCE reports confirm that.
Mercenaries dissatisfied. As they say in Donetsk, the mercenaries are nervous. They used to be well-paid, now the "combat fees" are quite modest. Not only because they are getting no "combat bonuses", but also because Russia is now spending less on its proxies in Donbas.
Recruitment has also become problematic. There is not much enthusiasm among the locals – people are tired. Mercenaries that Russia is sending are not the best ones. Occupation authorities have no other option but hold on – terrorist leaders have no future in Ukraine, and no prospects in Russia either.
Ceasefire in exchange for political concessions. While Ukraine is trying to preserve the fragile ceasefire, Russia is trying to put pressure on Ukraine by means of provocations both on the frontline and at diplomatic level. The ultimate goal is to make Ukraine negotiate directly with Russia's proxies. Key subject is local elections in Donbas.
Russia's negotiator in the Minsk format Dmitriy Kozak was close to having the meeting of political advisors in the Normandy format canceled. Besides, Russia refused to hold a prisoner swap while their election demand was not met.
Moscow and its proxies state that Ukraine was asking for truce and promised talks, the desired talks have not happened. So the longest ceasefire can be breached anytime.
---
Local elections in Ukraine: early projections. What to expect?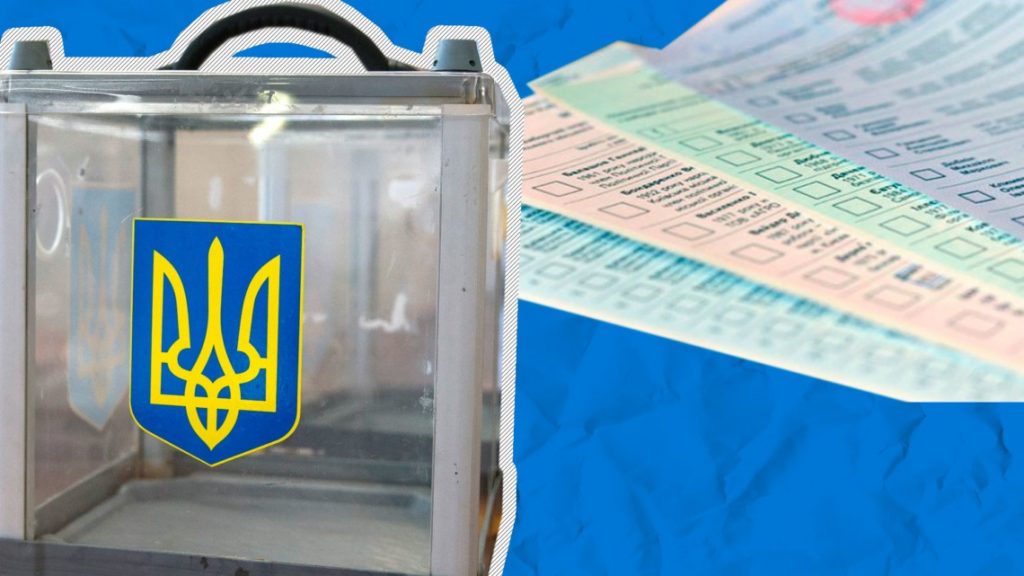 September 5 marks the start of campaigning for the local elections in Ukraine scheduled for October 25. Ahead of the start, the majority party "Servant of the People" (Sluha Narodu) chose its candidates for mayors.
It seems like many of them have little chances of winning.
Experts say, the mayor's office is a likely win for "Servant of the People" contenders just in three big cities – Rivne, Chernivtsi and Kryvyi Rih. The competition can become fierce in three more places – Mykolayiv, Kherson and Uzhhorod. In other cities the prospects of success with voters are not realistic. Why is that?
Candidates wanted. Political expert Serhiy Haidai told "Hromadske" that the list of "Ze!Mayors" is illustrative of staffing shortage that the presidential team is experiencing locally. "Competence in politics is the ability to form a team. When you know what your goals are, you understand who you need. If you lack this understanding, you end up being surrounded by random people," Haidai said.
Not growing party branches. Last year it became clear that development of the party structure is problematic. The Parliament's accelerated operation took the stage, so that party growing prospects fell out of focus. Local branches started being actually established in May-July 2020.
Late start of campaigning. Majority of the candidates started campaigning late. One of the reasons is the quarantine restrictions. Besides, local party branches were banned from taking money from candidates fearing that it can mean trading places in party lists.
In the end of July central authorities provided an explanation: candidates can donate money, while it should not be accepted as payment for the ranking in the list, but "for well-motivated spending during the election campaign." As a result, "Servant of the People" missed all deadlines. Real contenders likely to win the race for mayor started campaigning early this year and intensified campaigning in summer. Nearly all "Servant of the People" candidates for mayors start campaigning just recently.
The President's party aims for three-five wins in mayoral elections in the regions. Still, a modest result like this is yet to be achieved.
While last year the party's brand helped little-known candidates win over experienced politicians in single-member constituencies, the actual situation with mayoral elections is different.
Besides, decentralization reform has produced results. Mayors administer massive funds that they started investing in urban development. It also brought them high and stable support of voters.
---
Opinion polling: decline of trust in institutions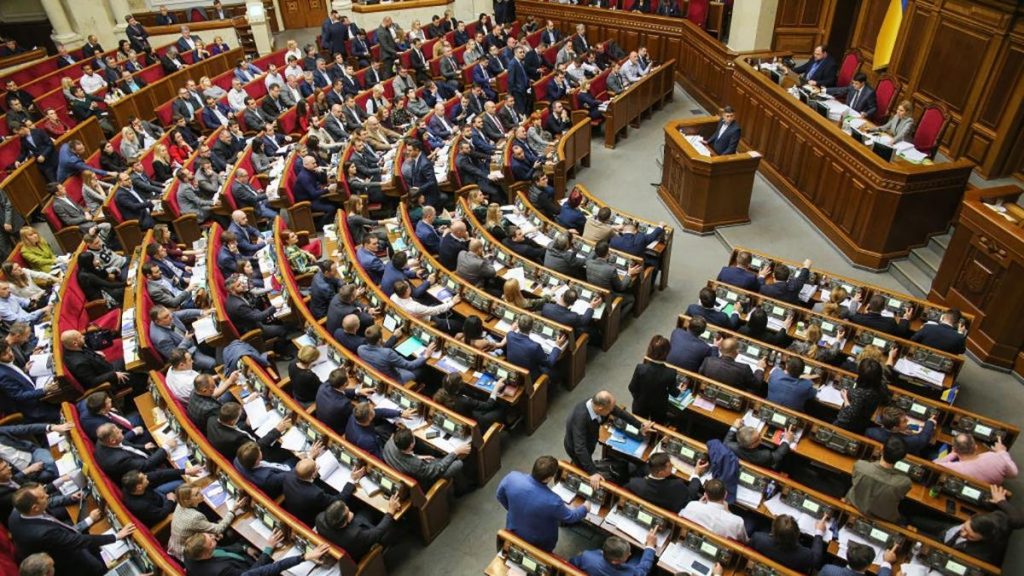 Last year, the new political season that started in autumn was marked by a sharp increase in Ukrainians' trust in public institutions. This year, at the start of the season trust in institutions is in decline. These are the results of a recent public opinion poll jointly held by the Razumkov Center and Ilko Kucheriv Democratic Initiatives Foundation.
Whom Ukrainians don't trust. Forty-nine per cent don't trust the President, 75 per cent don't trust the Parliament, 72 per cent have no trust in the government and 78 per cent don't trust civil servants. "The tendency is towards the decline of trust in public institutions. To compare, in December 2019 51.5 per cent of the respondents did not trust the government, 54 per cent did not trust the Parliament, and 31 per cent had no trust in the President," sociologists say.
Mistrust in political parties scored 71 per cent, trade unions are not trusted by half of the citizens. Highly mistrusted is the judicial system in general – 77.5 per cent and the Supreme Court – 69 per cent, so are the courts at local level – 67.5 per cent.
Whom Ukrainians do trust. Ukrainians trust the Armed Forces – 65 per cent, the church and volunteer organizations equally – 63 per cent. Respondents rather trust the State Emergency Service – 53 per cent, volunteer battalions – 53 per cent, State Border Guard Service – 52 per cent, media – 50 per cent, National Guard – 49 per cent, and civil society organizations – 47 per cent.
---
How Ukraine is fighting COVID-19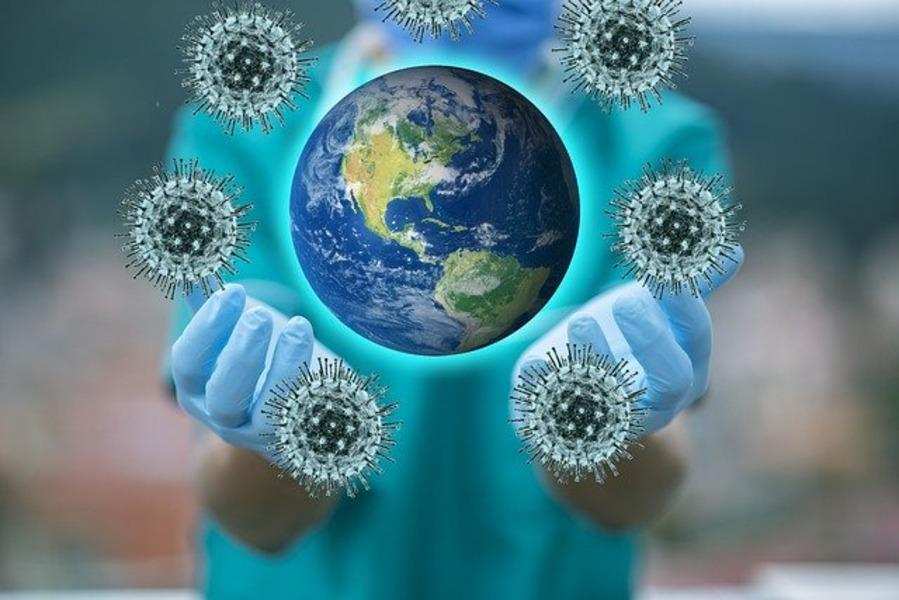 On September 6, Ukraine recorded 2,174 new coronavirus cases, 379 recoveries and 31 deaths. The highest daily total recorded on September 4 was 2,836 cases. The data is provided by the National Security and Defense Council of Ukraine.
Since the pandemic began, Ukraine has recorded 138,068 cases of coronavirus. A total of 2,877 patients have died, and 62,606 have recovered. There are 72,585 active cases.