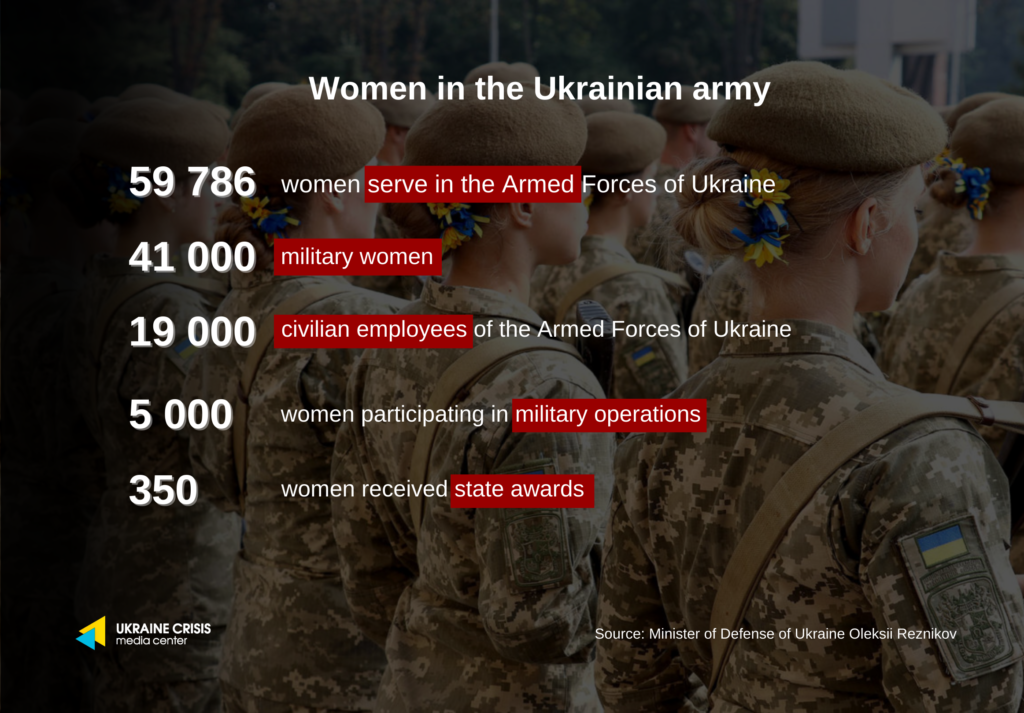 Today, 59,786 women serve in the Armed Forces of Ukraine, of whom 41,000 are servicewomen. About 5,000 women take part in combat operations, of whom approximately 10% have joined the TRO forces.
More than 350 women received state awards, two of them posthumously.
Since February 2022, 101 female defenders have been killed, and there are missing and injured.
Almost 8 million people have left the country because of the war, 87% of them are women with children.
Source: Minister of Defense of Ukraine Oleksiі Reznikov