Kyiv, 23 December 2014 – Silence regime continues in the anti-terrorist operation (ATO) zone. Militants are undertaking chaotic and unsuccessful attempts to provoke ATO forces. Within the last day 3 Ukrainian servicemen got wounded, nobody was killed, according to l Colonel Andriy Lysenko, ATO spokesman, who spoke at a briefing at the Ukraine Crisis Media Center.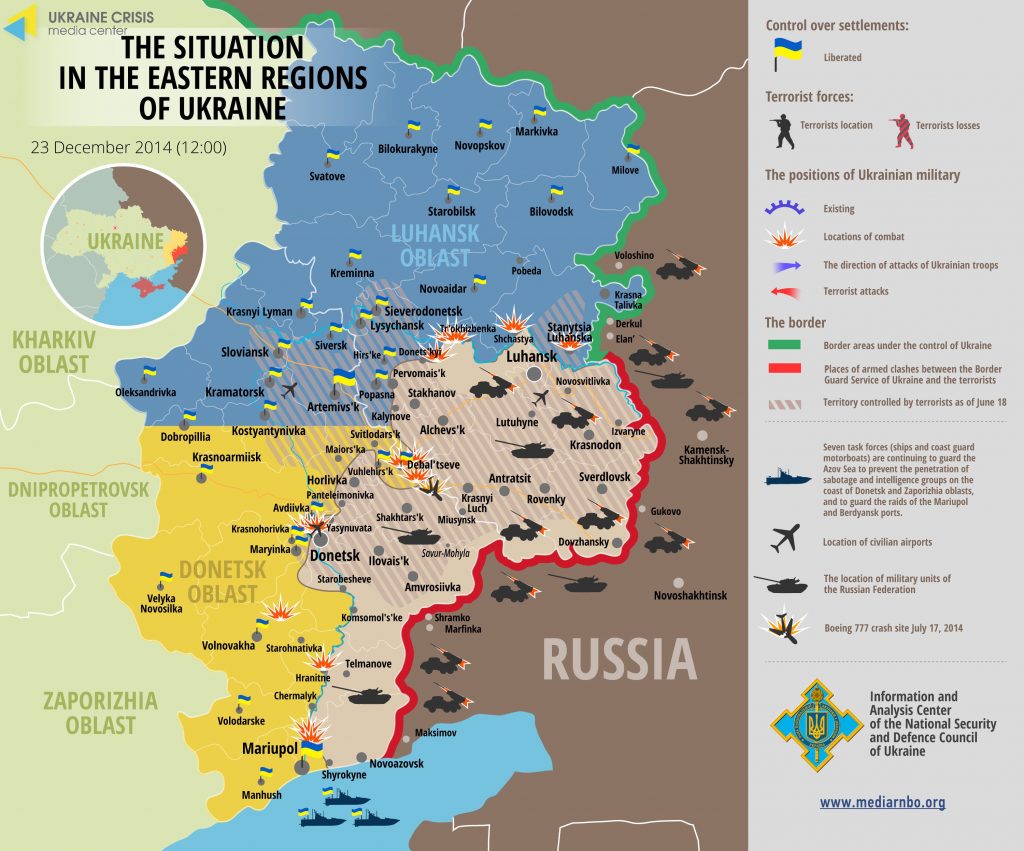 Ukrainian border guards are on duty at the Ukrainian-Russian state border and at the delimitation line ceasing any attempts of provocation on the part of militants. "Yesterday the border guards once again observed three facts of aerial reconnaissance conducted with UAVs: near localities Berdyanske and Sartana (Donetsk region) and Tryokhizbenka (Luhansk region)," explained Colonel Lysenko.
Ukrainian special services continue detaining subversives and militants' agents. Within the last day Ukraine's Security Service detained 8 subversives and terrorists' accomplices.
Clashes among the militants on occupied territories continue. In Yasynuvata of Donetsk region armed clashes between militants of "Oplot" and "Vostok" battalions were reported once again due to the attempts on both sides to re-distribute the areas of influence on the territories they control.