Caution! Sensitive content!
In waters of the Sea of ​​Azov inhabitants of Mariupol record the beginning of a massive kill of ​​fish and dolphins. Petro Andriushchenko, adviser to the mayor of Mariupol, announced it in his Telegram channel.
Such phenomena are common for the Azov sea during the period of abnormal heat in July. The mayor's adviser says that this can only indicate the presence of the disease in seawater.
"The sea is currently one of the few places of hygiene for Mariupol residents, so the threat is no longer just a warning," Andriushchenko said.
In addition, in Mariupol, the occupiers are arranging garbage dumps directly in the yards of high-rise buildings. One of them was recorded in Kalmius district at 182 Metalurgiv Avenue. The occupiers actually take out and dump garbage among the buildings. The consequences, taking into account the weather, are clear – the stench, rot, spreading through the streets. An interesting detail is that the dump is located in 100 meters from the humanitarian headquarters of "Edinaya Rossiya" (United Russia, ruling political party of Putin's regime).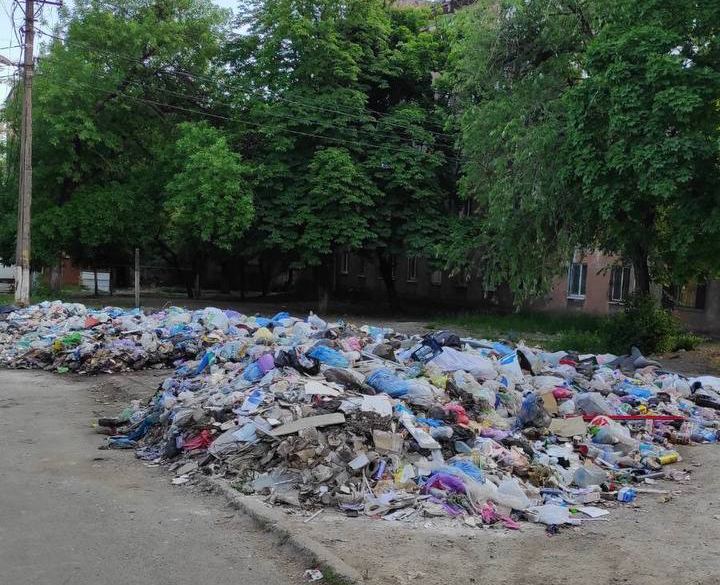 Odesa ecologist Ivan Rusev said that tens of thousands of dolphins had died in the Black Sea three months after the Russian aggression from explosions and the impact of sonar.
"Analysis of the available data we collected during the three months of war on the coast of our national park, as well as from recent open publications from Ukraine, Turkey, Bulgaria, Romania and based on personal reports of my foreign friends and colleagues, we assume that due to brutal and of the insane war of the Russians in the Black Sea, since the beginning of the war and to date have been killed several thousands dolphins, "- wrote Rusev.
In the sea near the estuary of the Bulgarian river Ropotamo several exhausted dolphins were found, some of which had burns from bomb blasts or mines, could not navigate, and therefore look for food. According to experts who examined them, the animals did not eat for at least 10 days. Those who were not burnt suffered internal damage.