Russia strikes Slovyansk market killing two
On Tuesday, July 5, Russian forces shelled the central market of Slovyansk killing at least two people and injuring seven, the head of the Donetsk regional military administration Pavlo Kyrylenko said. Russians deliberately struck a market to make more civilian casualties, he added. "Russians deliberately strike civilian targets. That is pure terrorism. The terrorist state [Russia – edit.] has to be brought to account," Kyrylenko stated.
The head of the Donetsk regional military administration called on local residents to evacuate until it's too late.
A Russian strike on Slovyansk comes in retaliation for the military defeats, Austrian military analyst Tom Cooper suggested. "The last three days, Ukrainians have repelled at least two, possibly three major Russian attacks on Dolyna, but the Russians seem to have secured most of Bohorodychne (i.e. only the southern side is still in Ukrainian hands). Perhaps 'in retaliation' (for their failures), the Russians then heavily shelled Slovyansk and Kramatorsk — apparently with BM-30 Smerch MLRS — causing numerous civilian casualties and lots of damage on multiple buildings," Tom Cooper said.
Ukrainian mathematician Vyazovska becomes second woman to receive prestigious Fields Medal
Ukrainian mathematician Maryna Vyazovska was awarded the Fields Medal alongside three other winners. In academia, the award is seen as an equivalent for the Nobel Prize in mathematics. Thirty-seven-year-old Kyiv-born Vyazovska is a professor of mathematics. She was awarded for a solution to a sphere-packing problem in multi-dimensional space.
The other prize winners named by the International Mathematical Union were France's Hugo Duminil-Copin of the University of Geneva, Britain's James Maynard of Oxford University, and June Huh of Princeton in the United States. Vyazovska was nominated by the École Polytechnique Fédérale de Lausanne. The Fields Medal award was founded in 1936. It is granted to between two and four mathematicians under the age of 40 for outstanding research.
The only previous female recipient of the Fields Medal was Iranian mathematician Maryam Mirzakhani, in 2014. Three years later, she died from breast cancer.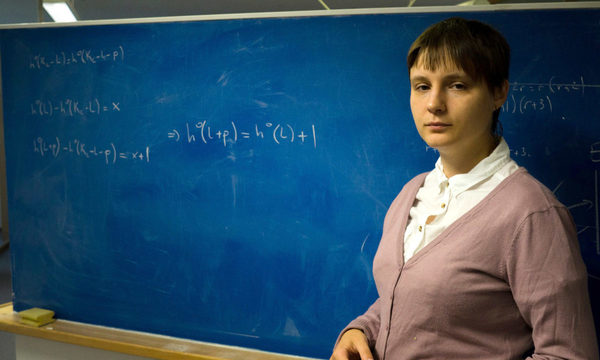 Ukraine refugees flee Russian war for the second time – Donetsk region. Ukraine in Flames #117
While the world has mostly discovered Russian aggression against Ukraine after February 24th and the full-scale invasion, the war has been on since 2014. 8 years ago many Ukrainian cities have already experienced combat or even Russian occupation. Now they are forced to relive these memories, and some of them – to leave their homes once more. Ukraine In Flames #117 tells the stories of people from the Donetsk region, who have seen the war back in 2014 and now have to witness it again.
Speakers:
Pavlo Yeshtokin, journalist from Volnovakha
Oleksii Ladyka, journalist from Kramatorsk
Oleksandr Ivanov, volunteer from Kramatorsk.