Recently in Prague, European Commissioner for Home Affairs Ylva Johansson said that since the beginning of a full-scale war, 6.7 million Ukrainians have entered the European Union. Poland received the biggest total number, but when compared to the population of the host country, it was the Czech Republic followed by Poland, Estonia, Lithuania, Bulgaria and Latvia.
As people are increasingly returning home to Ukraine, the statistics are gradually changing. Three million people who previously found asylum in Europe have already left, and this trend will continue. It is not only about where children will go to school on September 1. Compared to the first months, the threat level is no longer so big – it has narrowed down to a few regions. Besides, Ukrainian women feel tired. In February, few of them could have thought that it would last so long. And yet, each has her own reason.
Saving children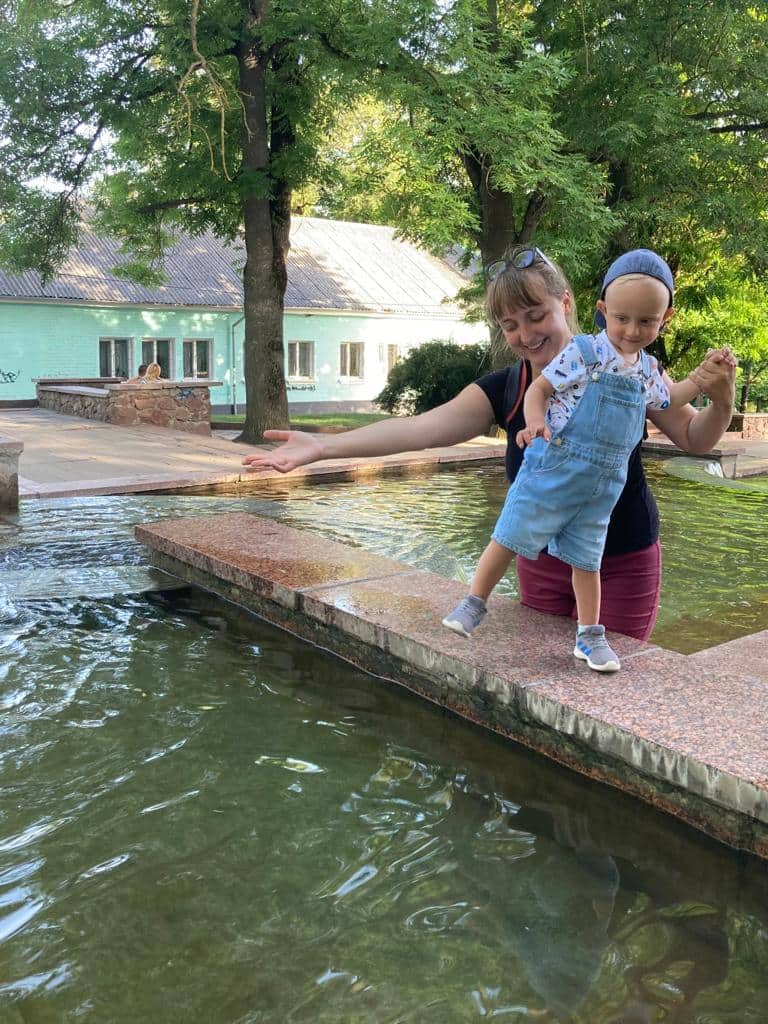 Oksana Trokoz met the war in her home city of Zhytomyr. On February 24, when the Russians attacked the military airfield near the city, her husband's friend called and tried to persuade them to urgently go to his place in Poland. But at that time they didn't even think of that. Even when air raid alarms became very frequent, they sat in the hallway or in the bathroom and didn't want to go anywhere. However, everything changed on the tenth day of the war. Then the Russians destroyed residential buildings near the Zhytomyr city hospital and the maternity hospital, and then a missile strike destroyed a gymnasium in the city center.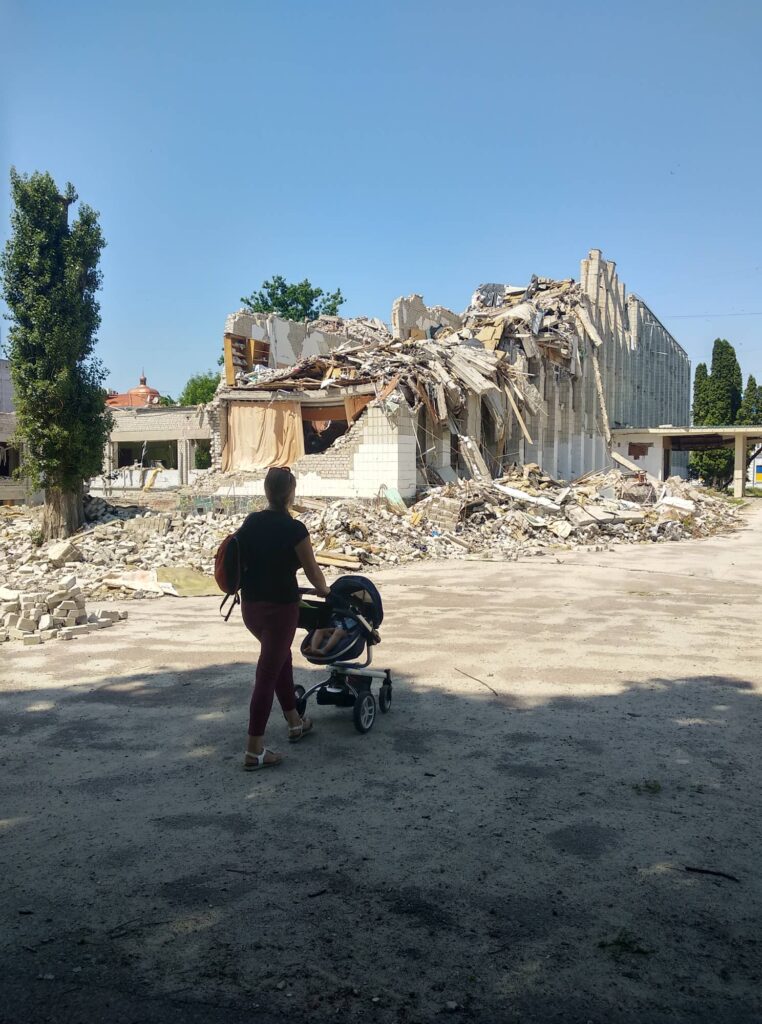 "There came a moment when I wanted to take my kid to a safe place instantly. On March 5, my mother, my son and I went to Poland. Thanks to volunteers and friends, our journey was quick and comfortable. In the evening of the same day, we settled in the village of Kopana, 40 kilometers from Warsaw, in the house of an elderly lady. We lived in evacuation for three months, 91 days to be exact. We were impressed by the Poles' concern. We felt support every moment. We didn't even count on such things as housing, care, access to social services. This is priceless. Poland is forever in my heart," says Oksana.
After the evacuation, the woman recalls, the hardest part was to switch to the "you are safe" mode. The woman constantly read the news, followed air raid alarms in Zhytomyr, and at first it was difficult even to fall asleep in bed in her pajamas, because it always seemed that she would have to run to a shelter. For her mother, the difficulty was the language barrier, while Oksana used a translator or spoke English whenever possible. After a few weeks, she began to understand Polish well and even use some words.
In the community where they lived, there are no enterprises, factories, plants, and the woman did not find an official job there, but worked remotely in Ukrainian projects. She was supported by her employers and colleagues, who made soft deadlines for Oksana and always supported her. But the question "What should I do next?" did not leave her. Especially, where – in safe Poland or home Ukraine.
Oksana and her mother discussed returning home several times, but then mass missile strikes began in the center and west of Ukraine, and they put off the trip until safer times. But one morning, the women's relatives called and said that their grandmother was in intensive care with a complicated stroke. Without thinking, they left the same evening and were home in the morning. Unfortunately, at night, when they were on the Polish border, they learned that Grandma had died.
After the funeral, Oksana, her mother and son stayed in Zhytomyr. They try to live as they did before the war. After all they have gone through they take extraordinary pleasure in such ordinary things as family dinner, household chores, and children's games. They also enjoy going to work, talking with colleagues. Life is spoiled only by missiles and air raid alarms, from which you want to hide. But since they returned, Zhytomyr has not been shelled, so the woman does not plan to leave anywhere if this continues.
"Very often I thank the AFU and God that we have a place to go back to. People like me (who left out of fear for a child and have a place to go back to) probably need to stay enough time in a safe place and then venture returning. Job search or self-employment projects would give people the opportunity to earn and sustain the economy. In other matters, we will definitely persevere, rebuild what was destroyed and, without doubt, we will win this war," says Oksana.
The woman's return home was rather forced, provoked by difficult life circumstances. But through them came the awareness of a new reality, an understanding that you can live in such a situation, you can adjust to it, as much as it is possible to adjust to military operations. For those who drove away from shelling, it is scarier to return than for those who did not experience it. However, the specifics of this war are that you can face missile attacks even after returning home.
It is good there where you want to be
Odesa region is one of the regions under constant threat. Therefore, resident of Chornomorsk Natalia Sierochenko left her hometown at the beginning of March. Her bug-out bag had been packed since the first days of the war, but evacuation was constantly postponed. Natalia had to go with her younger children, 10- and 15-year-old daughters. Her husband and son, who turned 18 at the time of the war, stayed at home. They took two cars to go abroad since there were three "families", in total three women and six children aged 6 to 15. They chose Bulgaria, because there was an opportunity to be near the habitual sea, breathe fresh air and relax. Besides, there were no refugees there at first. It was planned the women would return in two weeks, when it would calm down.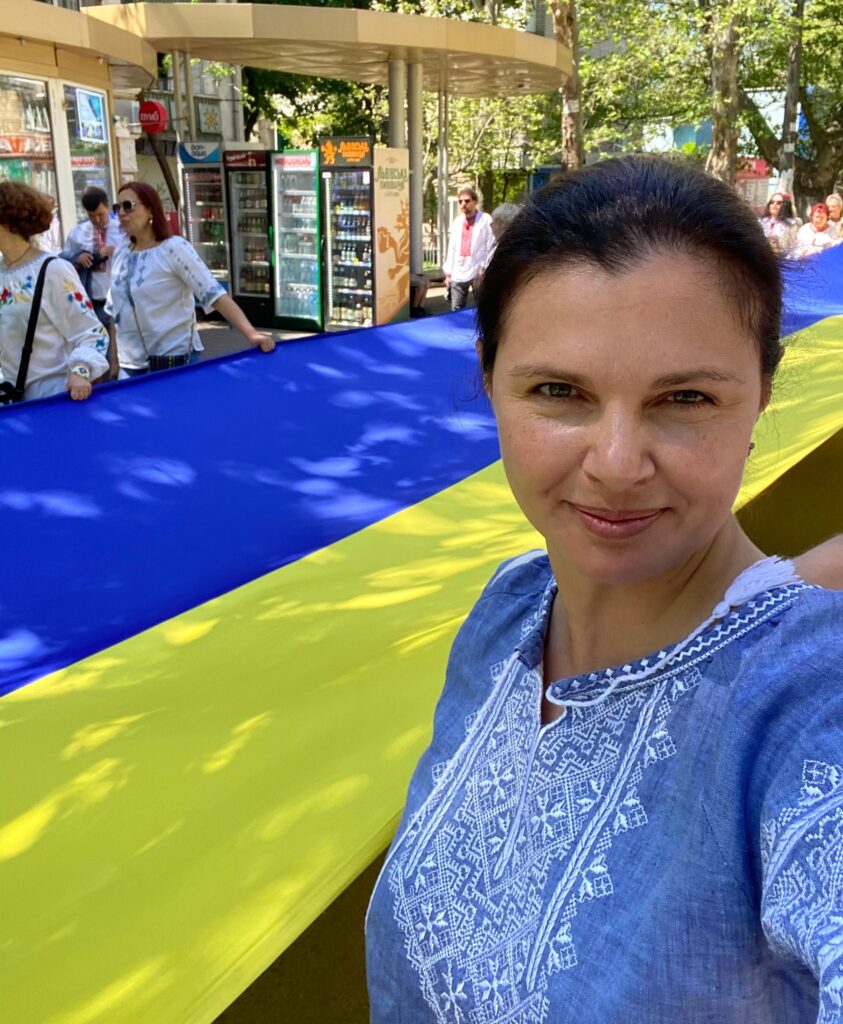 "Personally, I had no fear, nor did I want to go. I believed and believe that it is easier to bear all difficulties together. But I realized that it would be morally easier for my husband, he would be able to focus on work and volunteering, without thinking about where we are and what is happening to us. In addition, our children were in a very depressed state; they were really scared; they were scrolling through their news feeds and telling us who of their peers went where. So, like most mothers, I went for the sake of my children and hoped that I would be able to be useful on the spot as a volunteer," Natalia recalls.
They reached Bulgaria in two days with an overnight stay in Romania. Natalia was driving such long distances for the first time, previously it was a maximum of 30 kilometers from Chornomorsk to Odesa. It was hard both physically and mentally. The roaming mode did not turn on; I was out of touch with my family for a long time. They got lost even with GPS, covered dozens of extra kilometers, drove through the darkness with the parking lights on, etc. They reached Slanchev Bryag in the evening. They felt like in a zombie horror movie. The city was completely empty and dark – not a single street light, not a single shop window, not a single working traffic light. Only one hotel was open, probably for Ukrainians, so they managed to book places in it on Booking. In total, there were 6-7 Ukrainian cars and one illuminated floor.
"We stayed in the hotel for five days, looking for a place to stay for a month. We found a closed hotel complex without stars, the owner agreed to accommodate us. It was extremely cold both inside and outside. The hotel was not expected to be used in other seasons but summer. For a month, we tried to heat the room with an air conditioner, slept under three blankets in thermal underwear. Gradually, several more families from Chornomorsk moved to our hotel – the children had a large company. We neither applied for asylum nor used any benefits, so we could stay in Bulgaria for 90 days. First one family went home, then another. We returned home three days before the end of the 90-day period," Natalia says.
They drove home in high spirits. There were four children in the car, so they were simply allowed to pass at all customs and checkpoints. The first night at home greeted the family with air raid alarms and explosions. But despite everything, they feel more confident at home. In Natalia's opinion, Ukrainians must have a reason to return home. Those who did not have a family, love, or work in Ukraine, who at least occasionally had thought about changing the country, are unlikely to ever return. This is the impression she got from talking with her acquaintances. But many Ukrainian women understood the advantages of living in our country: qualified craftsmen, 24-hour shops one step away from home, no matter where you live, e-services, a doctor by phone and much more. Actually, it is good where you want to be.
Maria Shevchuk, Odesa
10.07.2022
Material is prepared within the project "Countering Disinformation in Southern and Eastern Ukraine" funded by the European Union.