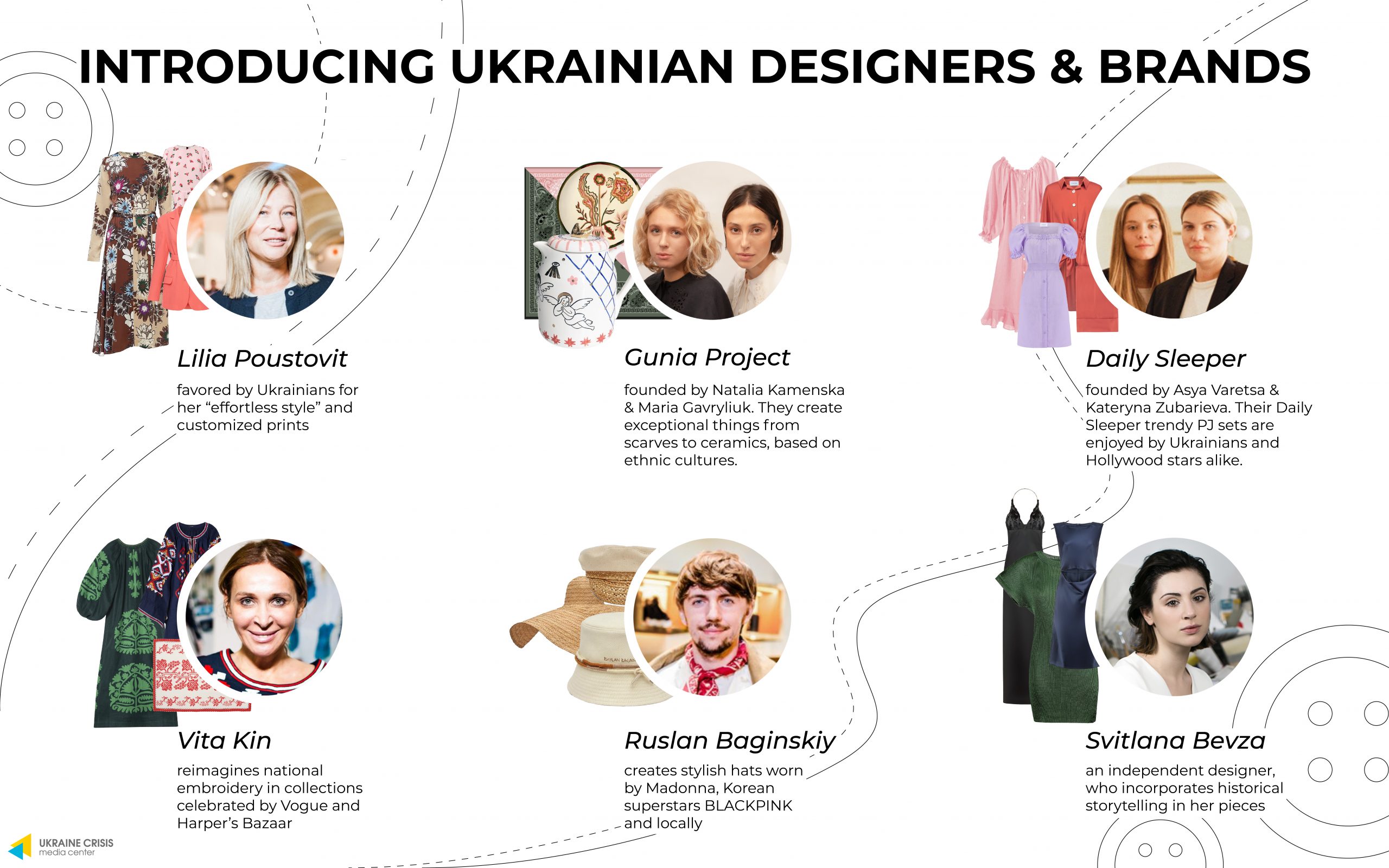 The recent years have brought an upsurge in the Ukrainian fashion industry. The made-in-Ukraine brands managed to use the national support and international attention to the country to win the hearts of audiences both at home and abroad.
We have chosen 6 Ukrainian designers and brands, whose innovative approach and unique ways of reinventing traditional motifs do a great job at celebrating Ukrainian identity, although there are quite a lot more worth paying attention to.
Hollywood stars act as these brands' ambassadors, appearing at photoshoots, red carpets, or just in the street, in designs of Ukrainian brands.
Want to find out who designed the hats favored by Madonna and Korean superstars BLACKPINK? Or what brand of PJs Chloë Grace Moretz and other Hollywood stars have been spotted wearing?
Then check our infographic with Ukrainian brands and designers as part of the #UkraineExplained initiative