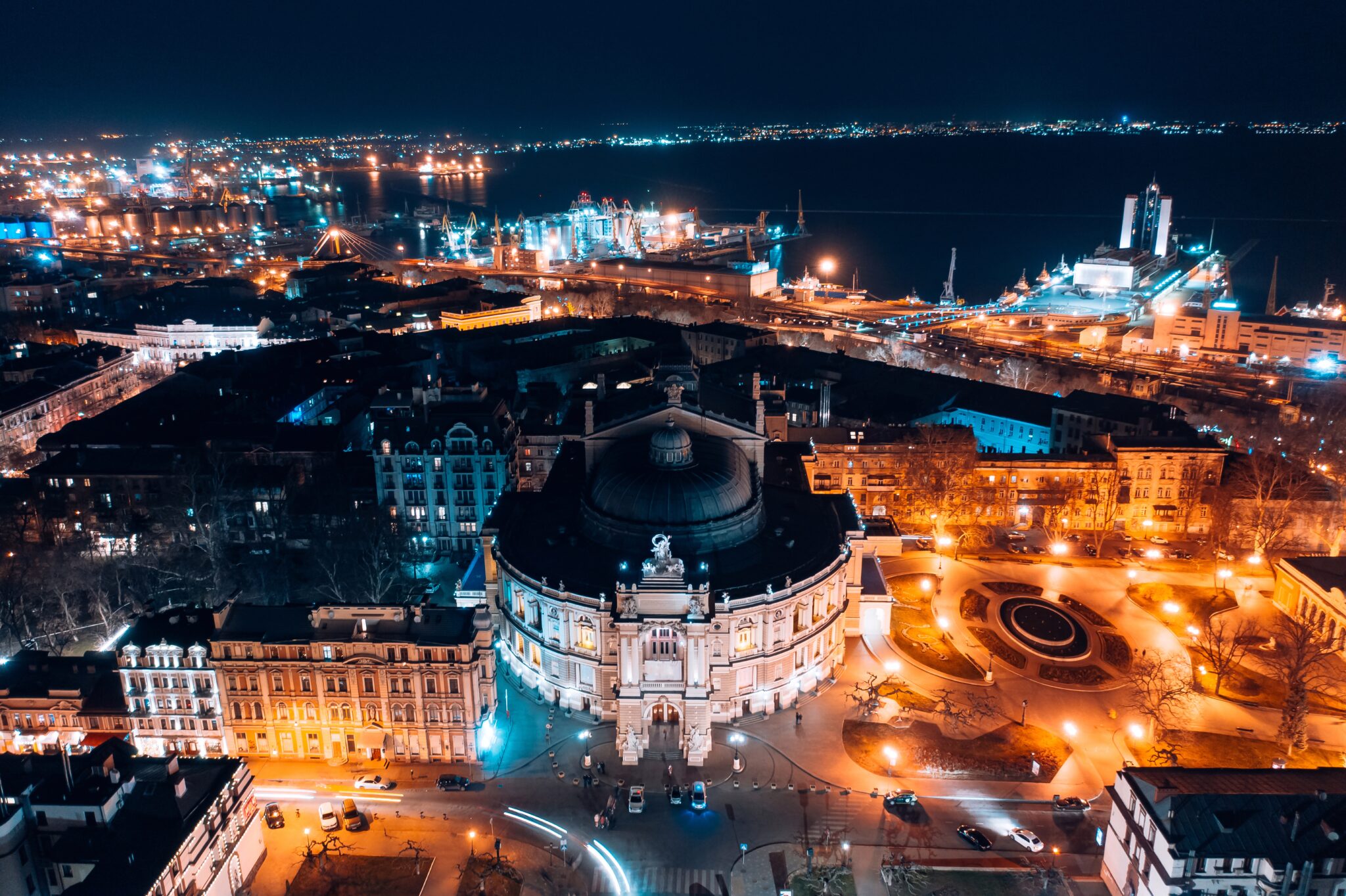 Breathing with eclecticism and collective memory, Ukrainian architecture, to some extent, turns Ukrainian cities into intricate palimpsests. In the city labyrinth, every block remembers different historical eras — from the middle ages to modernity.
With all its polyethnic intertextuality, rich history, imperial heritage, and colonial traumas, Ukrainian architecture remains unique and full of surprises — and this turns it into a marvelous journey through time and space. Ukrainian architectural landscape is sometimes an invitation to get lost in its labyrinths and unsolved mysteries so we prepared a brief overview of some of the most flamboyant tendencies that will help to hear the beating of the urban heart of Ukraine.
The Architecture of Kyivan Rus'. Byzantium Style
After the Christianization of Rus' in 988, Kyivan princes started building churches that were heavily influenced by Byzantine architectural tradition with its monumental style, Greek cross schemes, and domed towers, combining the best antique approaches with oriental tendencies. The flourishing of Byzantine architecture peaked in the reign of Prince Yaroslav in the XI century when Rus' became an important political and economical center on the map of Europe. Such influence is especially evident in Saint Sophia's Cathedral (Kyiv, 1037–1054), which appeared both as a symbolic answer to its prototype — Hagia Sophia in Constantinople — and as a sacral building that could turn Kyiv into the new center of orthodoxy. The cathedral was built in the age of Prince Yaroslav the Wise and represents the features of Byzantine architecture such as rectangular forms, apses, and domes.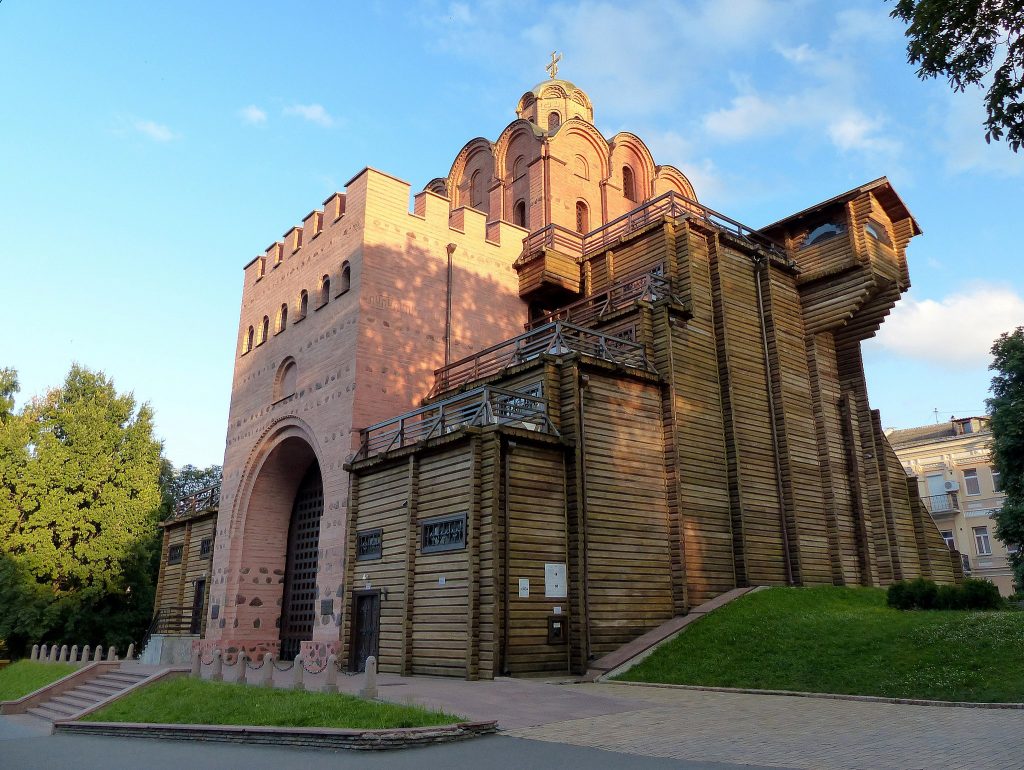 The legendary Golden Gate in Kyiv, which served both as a main entrance to the city and as a fortification with defensive walls, was also named analogically to the Golden Gate of Constantinople, emphasizing the glory and majesty of Rus'. This gate, topped by the Church of the Annunciation, is now partly preserved and turned into a museum.
Being also a strategically important city during the Rus' period, Chernihiv (Northern Ukraine) is a box of pearls when it comes to Byzantine architecture. Thus, the oldest building in Chernihiv, Saviour Transfiguration Cathedral, is located in a former citadel and is the center of the city's architectural ensemble. Constructed in the XI century, the cathedral shows a unique architectural concept — to combine Byzantine features (such as cross-dome scheme) with the elements of Romanesque basilica.
The strict beauty of the churches of that period was also frequently complemented by ancient frescoes or mosaics made of tessera and richly decorated with gold and silver colors, representing both the Constantinople school and the authentic Kyiv style.
Vernacular Architecture
Being a result of long-term experience, Ukrainian vernacular (folk) architecture is also a reflection of local craftsmen: from ordinary peasants to true architects. These buildings served various needs: from houses and farm buildings to churches, chapels, and public buildings. The flavor of Ukrainian folk architecture depended on natural conditions as well as available materials.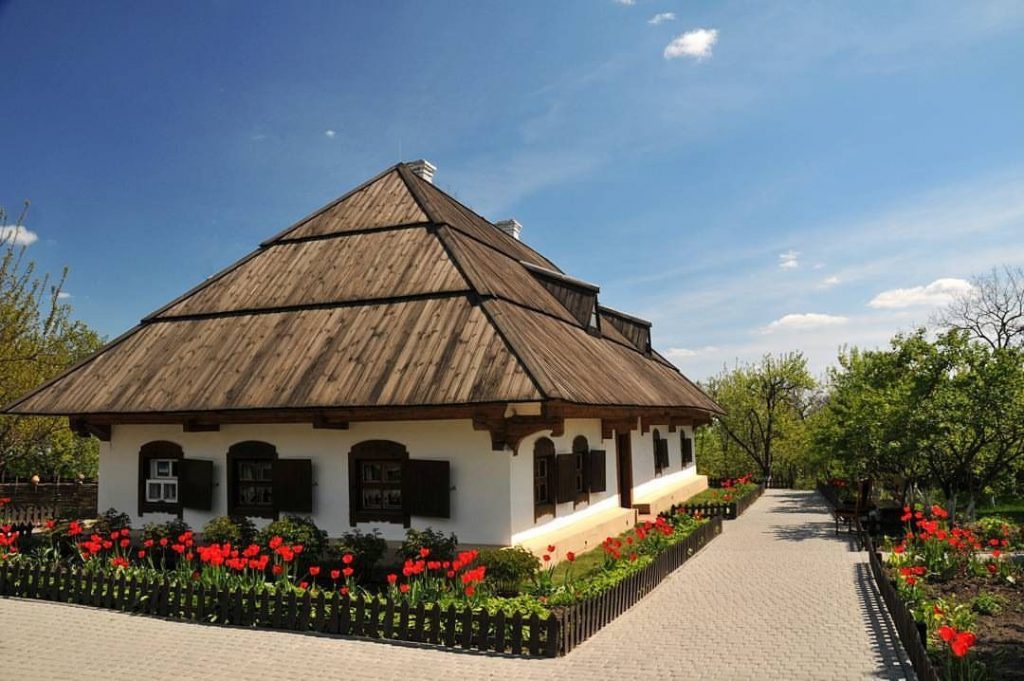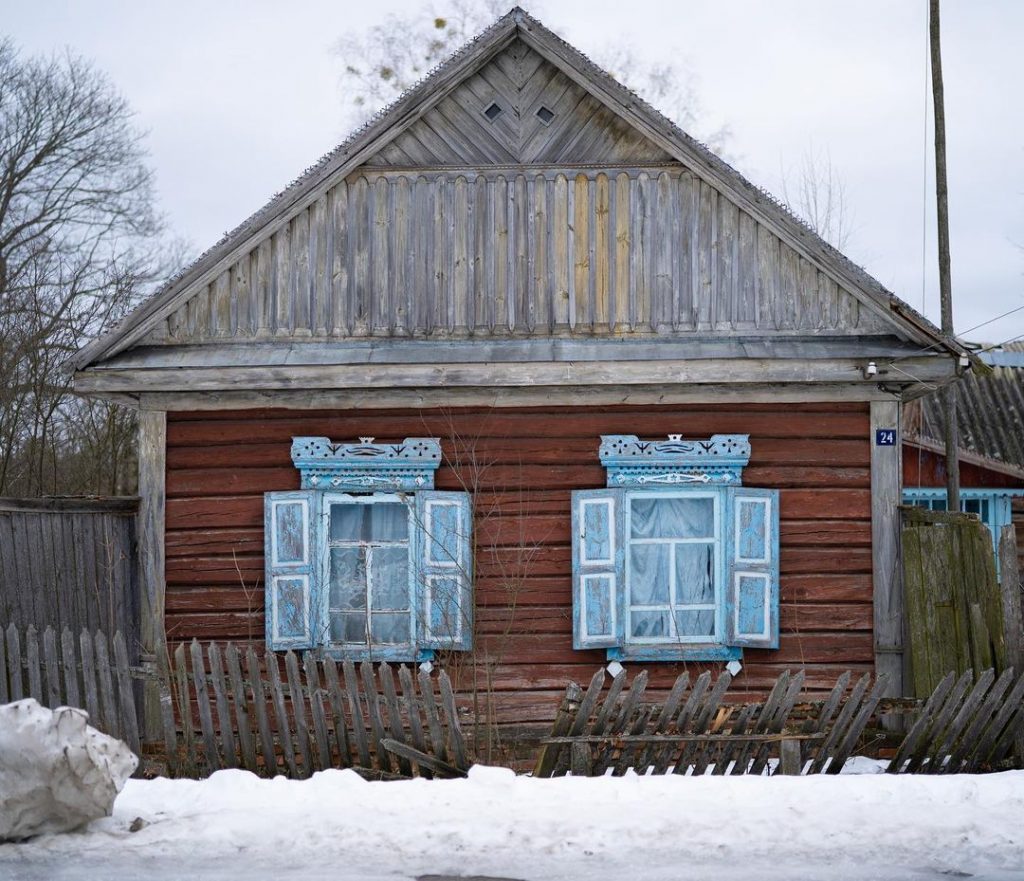 That is why the architecture of Right-bank and Left-bank Ukraine stands in contrast. While mazankas (traditional Ukrainian houses) in the center and east, where steppe and forest-steppe natural zones prevail, were built mostly of clay and reeds, in the west, rich in forests, wooden architecture was dominating — and that is clearly seen in Carpathian grazhdas (traditional Hutzul houses)  and Transcarpathian Orthodox churches. 
Baroque and Ukrainian baroque
The XVII century in Europe became the time of Baroque architecture with its splendor and monumental beauty. Those tendencies found expression in Lviv, the historical capital of Ukrainian Halychyna. As the city was strongly influenced by Polish and Austrian architecture, the buildings of Lviv are drawing the eye through the fancy curved lines, stunning bas-reliefs, and refinement of decorum.
The Catholic architectural tradition also promoted the greatness of baroque style with its Latin cross schemes, pilasters, semi-oval windows, richly decorated facades, basilicas, and laces of stone and marble. Some of the most iconic Baroque buildings in Lviv are the Dominican Cathedral, the Saints Peter and Paul Church, and the Church of the Presentation.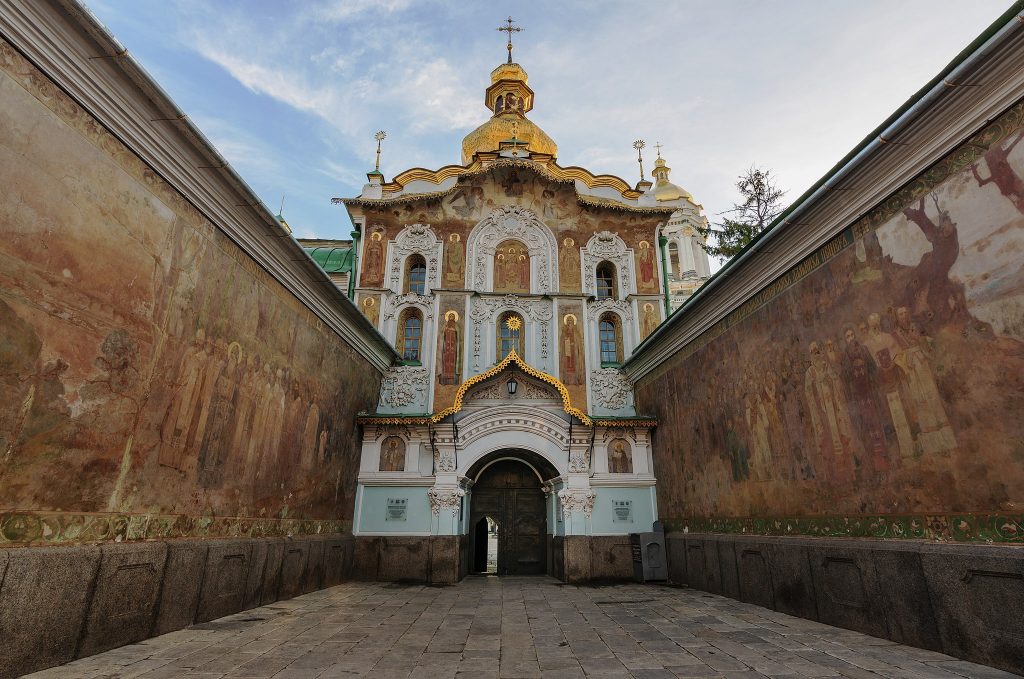 However, the Baroque style in Ukraine is not exhausted in European tendencies for it gave birth to a unique architectural phenomenon called Cossack Baroque (Ukrainian Baroque or Mazepa Baroque) which thrived during the Age of Enlightenment. Combining western traditions with a national architectural approach, this style adopted classical Baroque traits to the Ukrainian context and, as a result, became a perfect synthesis of magnificence and strict lines. The peak of Cossack Baroque emerged in Ukraine in the 17th and 18th centuries, particularly during the era of Hetman Ivan Mazepa. Having less bizarre forms and more moderate embellishments, Ukrainian Baroque crystallized into the original architectural school with its own features (like pear-shaped domes) and system of symbols, allegories, and heraldic signs. The most sophisticated examples of this style are orthodox churches such as the Holy Trinity Church of the Kyiv Pechersk Lavra, the Vydubychi Monastery, and the St. Michael's Golden-Domed Monastery (Kyiv).
Ukrainian Modernism
In the XX century, the interwar period became a golden era of artistic experiments with form and content. World tendencies and intercultural connections not only brought modernist architecture to Ukraine but also developed a unique phenomenon of Ukrainian modernism. Constructivism and brutality of lines, surreal design, and bold engineering solutions. The atmosphere of Soviet trauma and colonialism heralded a new era in Ukrainian architecture — as well in the lifestyle of the whole nation.
Although Soviet times also gave birth to Stalinist architecture as a perverted reinterpretation of baroque, classicism, and empire style, Soviet architects were also creating avant-garde projects, developing Ukrainian futurism, cubism, and constructivism, creating innovative urban designs with the use of new materials: glass, steel, and concrete. Among the most stunning examples of modern architecture are such buildings as Salute hotel, "Flying saucer", or "Flowers of Ukraine" in Kyiv, and Derzhprom (State Industry Building) in Kharkiv. On the other hand, located on the border with Slovakia, the city of Uzhhorod (the capital of Transcarpathian historical region) demonstrates the amazing variety of modern movements such as functionality, Art Deco, purism, rondocubism, traditionalism, expressionism, and neoclassicism which is reflected in Maly (Small) Galagov, the governmental and residential quarter of the city.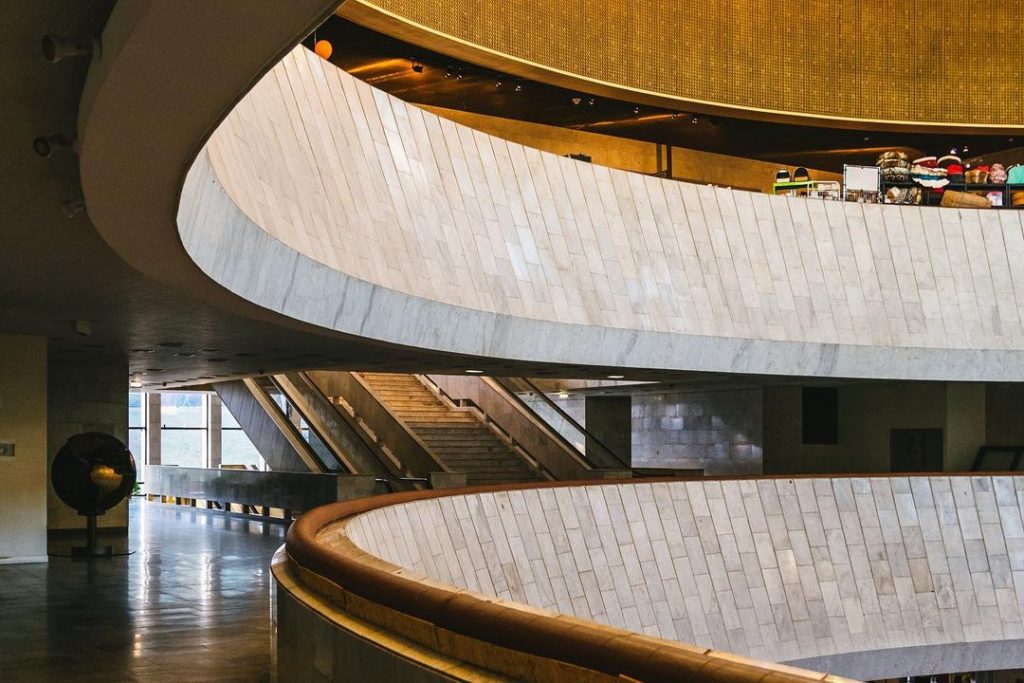 Nowadays, many Ukrainian architectural monuments are either in need of restoration or in danger of being illegally demolished. Sometimes, even the status of an "architectural monument" does not help. To preserve, cherish, and popularize architectural heritage, Ukrainian activists create non-governmental organizations and public initiatives, such as "Ukrainian modernism" and "Uzhhorod modernism". Such an approach turns the public attention to the key architectural problems or threats and helps to save Ukrainian history written in stone and brick.
Being a result of active cultural interaction and the overlapping between various historical eras, styles, and tendencies, Ukrainian architecture remains deeply authentic and experimental. The streets of Ukrainian cities are not only artistic manifestations but also memory spaces where the future meets the past and the voices of different times and eras sound together, in an experimental symphony: sometimes, it's full of consonance, sometimes — full of dissonance — but nevertheless filled with the harmony which is so pleasant to explore.