As of noon on June 28, 18 people were killed in a Russian missile strike on the Amstor shopping mall in Kremenchuk.
Another 36 people are missing, the head of the Poltava regional military administration Dmytro Lunin reported.
Clearing the rubble continues. More than a thousand people worked all night on the ruins, including rescuers, police, medics, and volunteers. 60% of the rubble has already been cleared.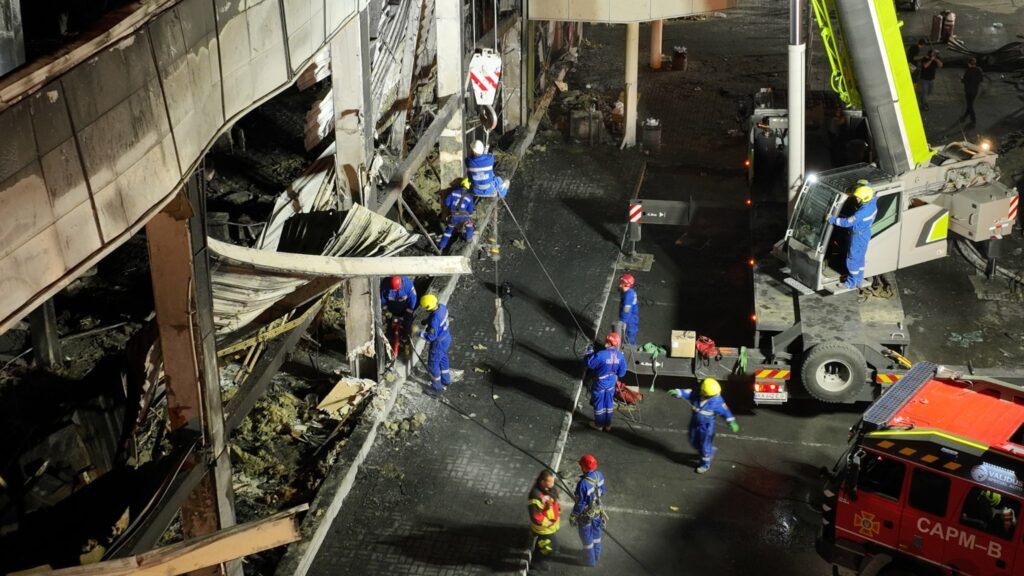 We remind, on June 27 the Russian occupiers fired at the shopping mall in Kremenchuk in the Poltava region where there were more than 1,000 civilians.
According to the Air Force Command, Russian terrorists hit the shopping mall with X-22 missiles fired from Tu-22 M3 long-range bombers. Russian planes took off from Shaykovka airfield, and launches were made from the Kursk region of Russia.
"Russian strike at a shopping mall in Kremenchuk is one of the most defiant terrorist attacks in European history. Only totally insane terrorists,who should have no place on earth, can strike missiles at such an object. And this is not an off-target missile strike, this is a calculated Russian strike – exactly at this shopping mall", said Ukrainian President Volodymyr Zelensky.