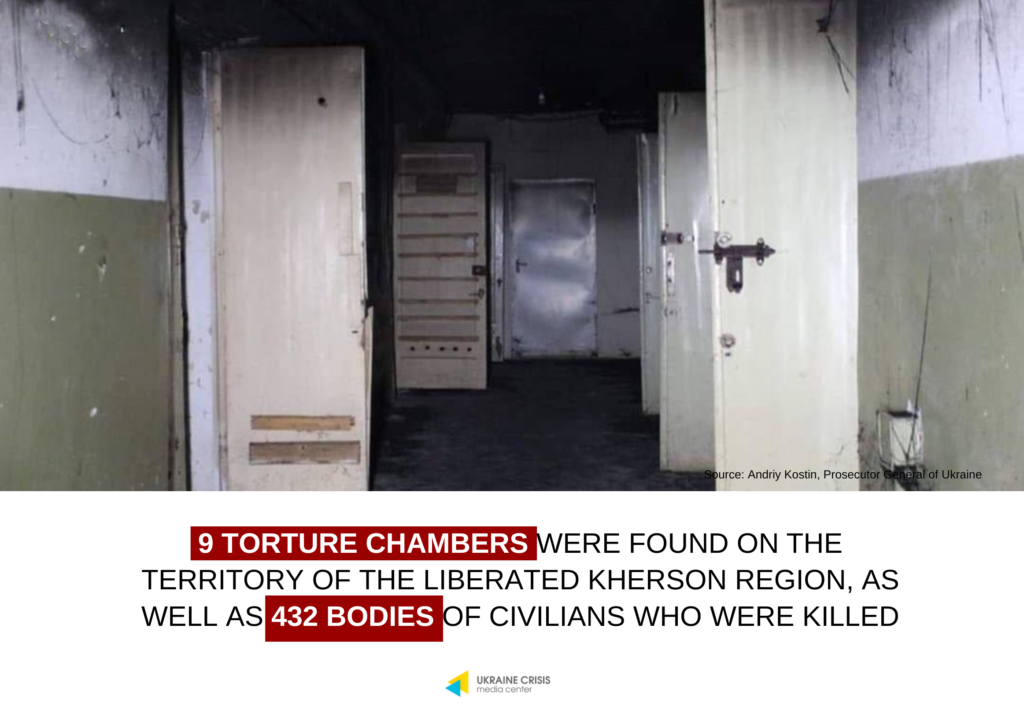 9 torture chambers were found on the territory of the liberated Kherson region, as well as 432 bodies of civilians who were killed. Andriy Kostin, Prosecutor General of Ukraine, stated this on the air of the National telethon.
There are 12 joint investigative prosecutorial groups working in the Kherson region. Prosecutors created a coordination headquarters for the documentation and investigation of war crimes of the Russian Federation to ensure effective cooperation between all law enforcement agencies.
"The work has started, but a threat remains due to the mining of a large number of buildings, we feel mortar fire from the aggressor's side," says Kostin.