During the past 24 hours, 25 settlements have come under enemy fire. Airstrikes and artillery shelling by Russian troops destroyed and damaged about 25 high-rise and private houses. There are casualties among the civilian population.
This was reported in the press service of the Joint Forces Operation.
The Russians shelled the following settlements: Sievierodonetsk, Rubizhne, Popasna, Lysychansk, and Hirske in the Luhansk region, and Mariupol, Avdiivka, Sviatohirsk, Dobropillia, Kramatorsk, Bilozerske, Lyman, Zalizne, Marinka, New York, Lastochkyne, Maidan, Ozerne, Nekremenne, Trypillia, Solodke, Pryvillia, Troitske, Pyskunivka, Vilne Pole, Shumy, and Luhanske in the Donetsk region.
A 49-year-old man was killed in the shelling of the Pokrovskyi district in Marinka, and three other civilians were hospitalized with shrapnel wounds. One person was injured in the shelling of the village of Lastochkyne, the Ocheretyn territorial community.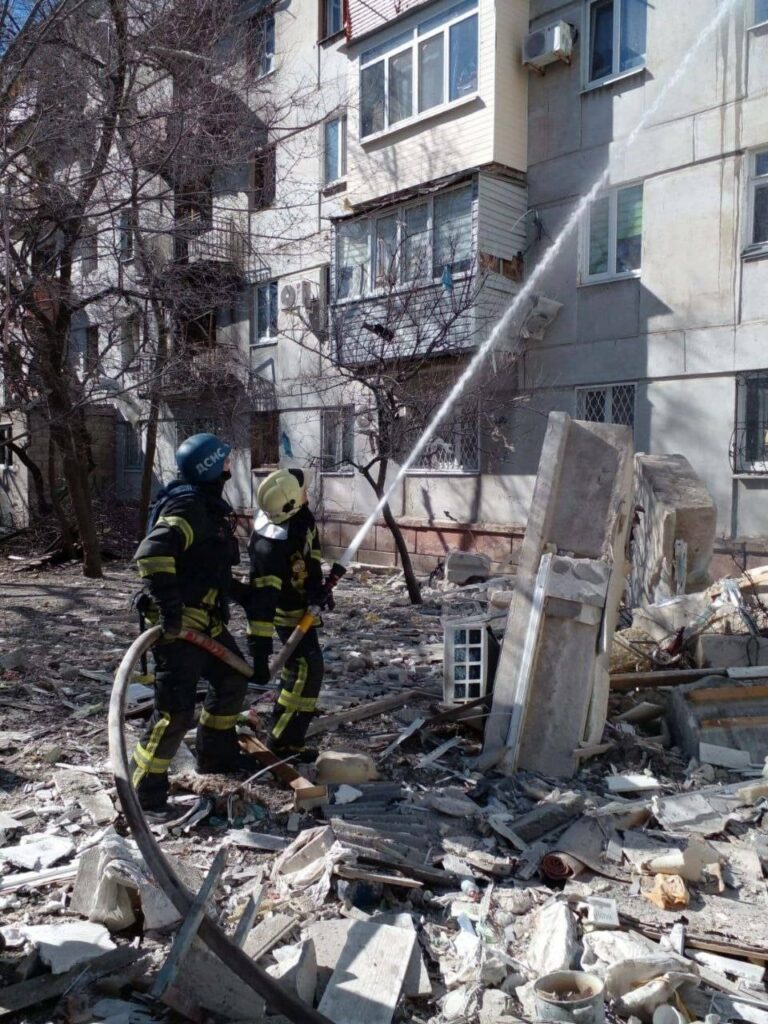 Russian war criminals continue to destroy the infrastructure of the Ukrainian Donbas. In particular, three schools, two shops, a sanatorium, agricultural warehouses, industrial buildings, a village club, railways, power lines, and other civilian facilities have been damaged during the past day.
Units of the SES, which are part of the Joint Forces, arrived at 38 sites to provide assistance to the population and eliminate the consequences of hostilities. Rescuers extinguished 16 fires caused by shelling, in particular, in Avdiivka, Sviatohirsk, Velyka Novosilka, Pryvillia of the Cherkasy territorial community, Sievierodonetsk, Hirske, and Lysychansk.
Pyrotechnics of the SES worked out 15 reports of explosive devices in open areas, in private and apartment buildings. In particular, cumulative fragmentation warheads and other explosive devices were found and neutralized in Pivnichne and New York of Bakhmut district, Pokrovsk, and Avdiivka.