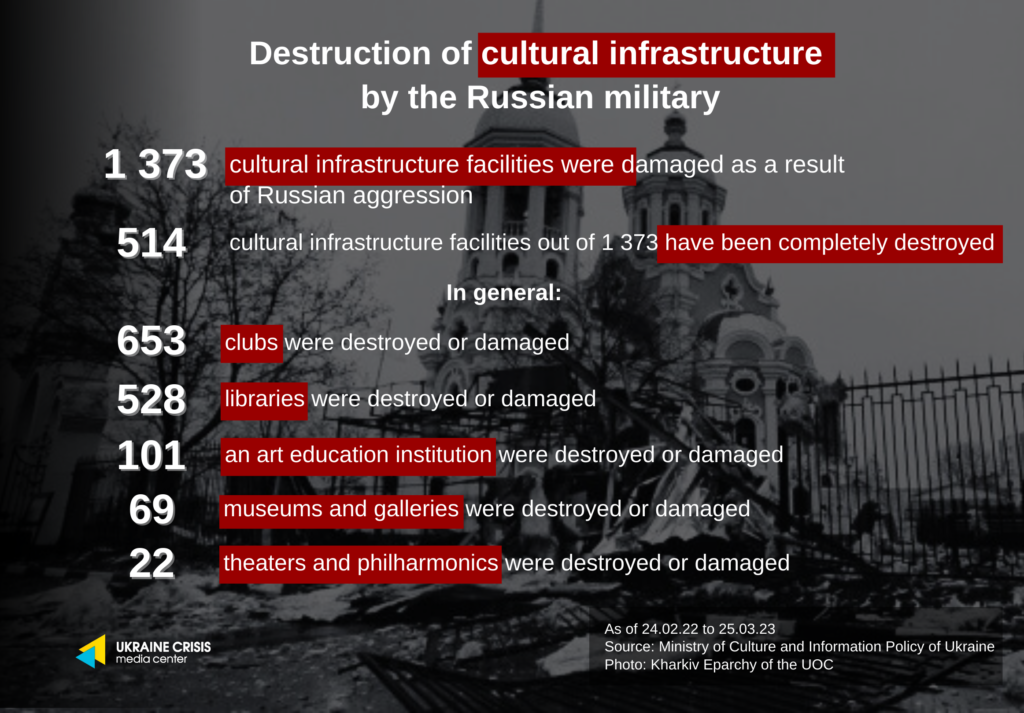 Since the beginning of the full-scale Russian invasion of Ukraine, 1373 objects of cultural infrastructure have been damaged and destroyed (as of March 25, 2023). Almost a third of them – 514 objects – have been completely destroyed.
Among them:
clubs – 653;
Libraries – 528;
museums and galleries – 69;
Theaters and philharmonic societies – 22;
Art education institutions – 101.
Clubs, libraries, museums, theaters, philharmonic societies, art education institutions (art schools and colleges) and cultural heritage sites in 201 territorial communities were damaged and destroyed.
The greatest losses and damage to the cultural infrastructure were sustained in Donetsk, Mykolaiv, Kharkiv, Kherson, Kyiv, and Luhansk regions.
Source: Ministry of Culture and Information Policy of Ukraine