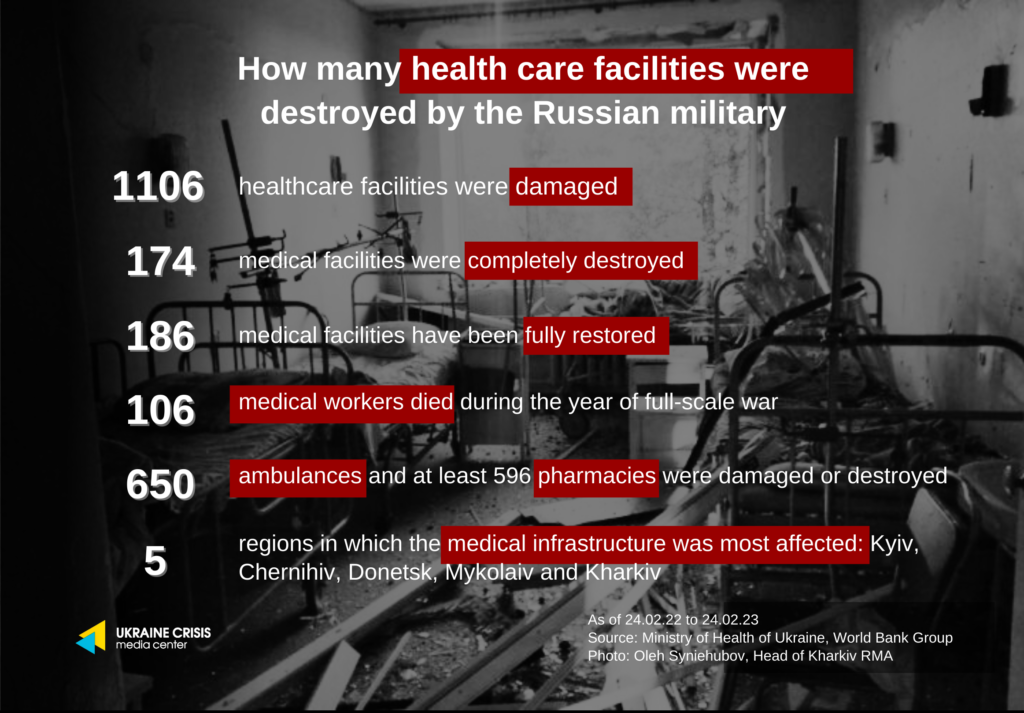 Since the beginning of the full-scale Russian invasion of Ukraine, about 1,300 healthcare facilities have been damaged or destroyed. Of these:
1,106 medical infrastructure facilities have been damaged
174 facilities were destroyed to the ground and cannot be restored
186 facilities have been fully restored
297 medical facilities are in the process of reconstruction
5 regions with the most damaged medical infrastructure: Kyiv, Chernihiv, Donetsk, Mykolaiv and Kharkiv.
In addition, according to the Ministry of Health of Ukraine, 106 healthcare workers have been killed in Ukraine during the year of the full-scale war unleashed by the Russian Federation. Also, 650 ambulances and at least 596 pharmacies were damaged or destroyed.
Experts from the World Bank Group and the World Health Organization estimate the damage to Ukraine's healthcare system at tens of billions of dollars.
Source: Ministry of Health, World Bank Group.
How many healthcare facilities were destroyed by the Russian military in 10 months