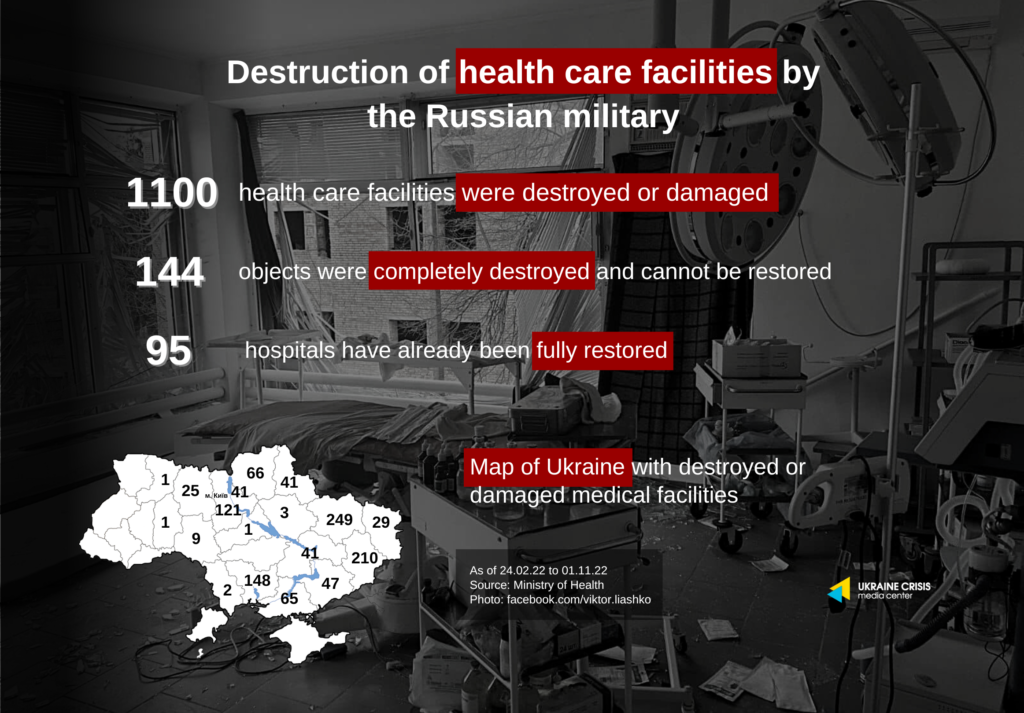 From February 24, 2022 to November 1, 2022, the Russians destroyed or damaged 1,100 health care facilities. Of them:
144 objects were completely destroyed and cannot be restored
95 hospitals have already been fully restored
204 medical institutions have been partially restored
5 regions in which the medical infrastructure was most affected: Kyiv (121), Chernihiv (66), Donetsk (210), Mykolaiv (148), and Kharkiv (249).
The restoration of destroyed medical facilities is preliminarily estimated at over 38 billion hryvnias.
Source: Ministry of Health