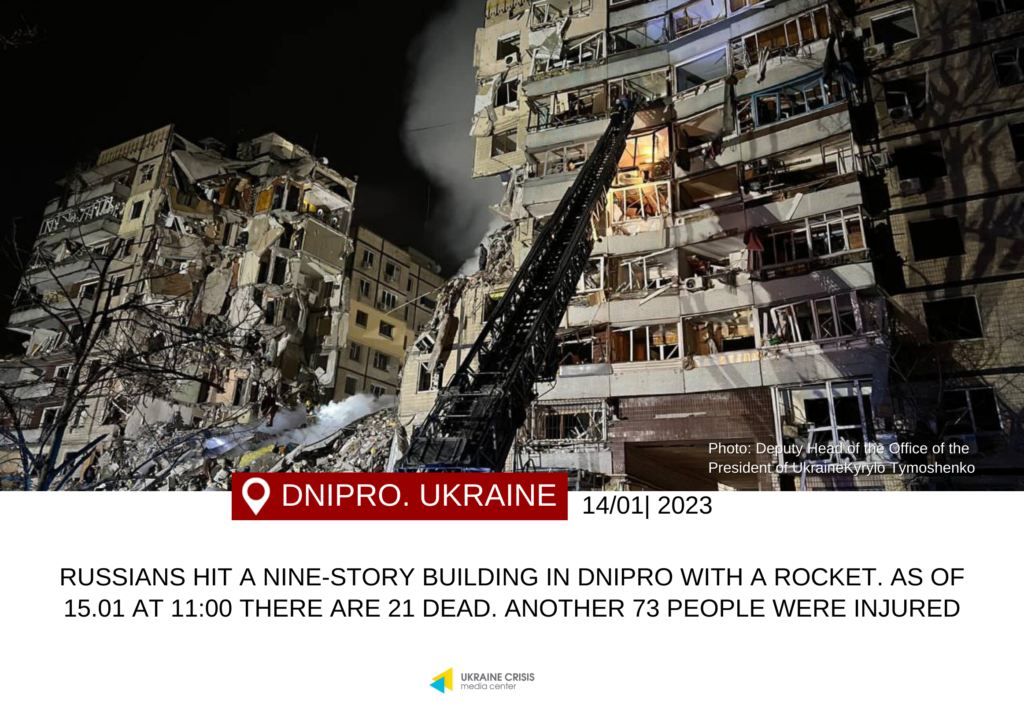 On January 14, 2023, Russians hit an apartment building in the city of Dnipro. As of 15.01 at 11.00, 21 people were reported dead. Another 73 people were injured as a result of the rocket attack. More than 40 of them are still in hospitals, and four remain in intensive care in serious condition. This was reported by head of the Dnipropetrovsk regional council Mykola Lukashuk.
According to the deputy head of the Presidential Office Kyrylo Tymoshenko, the damaged nine-storey building had 16 entrances and about 1700 residents. The whole building is without electricity, gas and windows.
According to preliminary data, the Russian strike destroyed 72 apartments and damaged more than 160 more. Firefighters are still extinguishing several fires that started due to the attack.
The dismantling of the destroyed building structures is underway. Almost 3500 tons of debris have already been removed.