During the previous day, on June 7, 3 civilians were killed and 8 were injured as a result of enemy shelling in Donetsk and Luhansk regions.
After carrying out emergency rescue and search works on the territory of the Novokramatorsk Machine-Building Factory, destroyed on June 5, bodies of 7 victims were found.
Information about victims and injured is being clarified.
This was reported by the press service of the Joint Forces.
Russian troops fired on 17 settlements in Donetsk and Luhansk regions. In Donetsk region: Avdiivka, Mykolaivka, Kurakhove, Niu-York, Ocheretyne, Lastochkyne, Sloviansk; in Luhansk region: Severodonetsk, Borivske, Lysychansk, Bilohorivka, Zolote, Hirske, Komyshuvakha, Toshkivka, Vrubivka, Ustynivka.
The enemy continues to destroy peaceful cities and villages of the Ukrainian Donbas. During the day, 73 civilian objects were destroyed and damaged. Among them: 4 apartment buildings and 57 private houses, a secondary school, a kindergarten, buildings of a mining and industrial vocational college, state treasury premises, a dormitory, a poultry farm, trade pavilions of the central market, three shops, cars, power lines, outbuildings.
Units of the SES, which are part of the Joint Forces, made 35 trips to eliminate the consequences of hostilities. 39 explosive devices were found and neutralized, 7 fires were eliminated.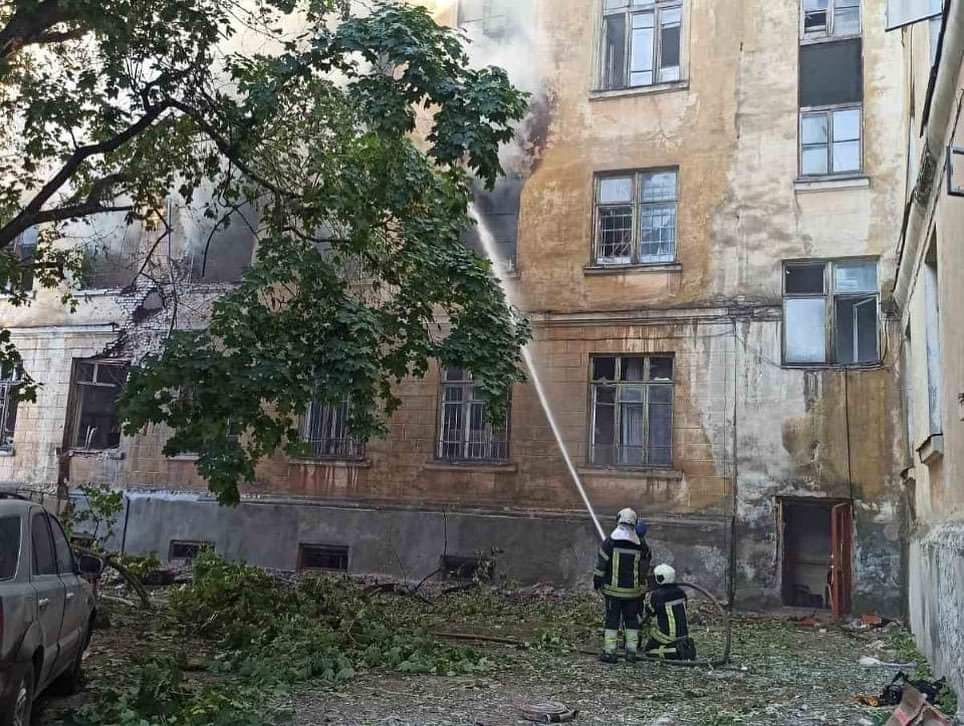 Over the past 24hrs, rescuers evacuated 1,041 people from the areas of hostilities.
Water and humanitarian goods were transported to Kurakhove, Siversk, Bakhmut, Toretsk, Zalizne, Sloviansk, Kostiantynivka, Selydove, and Lysychansk.
Luhansk region
According to Serhii Haidai, head of the Luhansk Regional Military Administration, a local resident died on one of the central streets of Lysychansk after an artillery shelling yesterday.
A wounded woman was hospitalized in Chernivtsi.
Several high-rise buildings were damaged. However, most of the destruction recorded at the moment is in Vrubivka and Zolote. 25 houses were damaged there.
Russians fired at Zolote-4 and Vrubivka with mortars, artillery and multiple rocket launchers.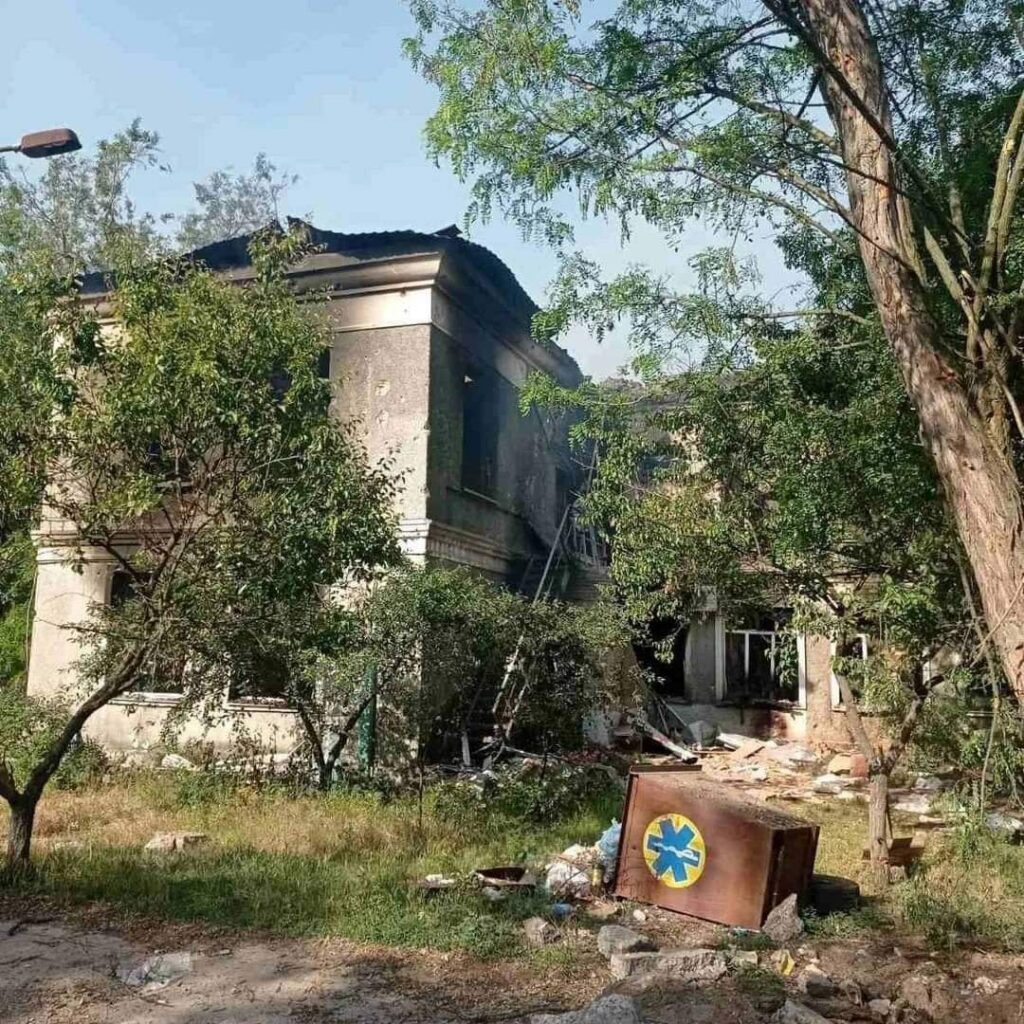 The enemy continues to destroy health facilities. The last shelling of the multidisciplinary hospital was carried out with 240 mm artillery. The other day, the occupiers destroyed the building of the local ambulance station.
Ukrainian soldiers are repelling the Russians in Severodonetsk – holding back the assault, the fighting continues.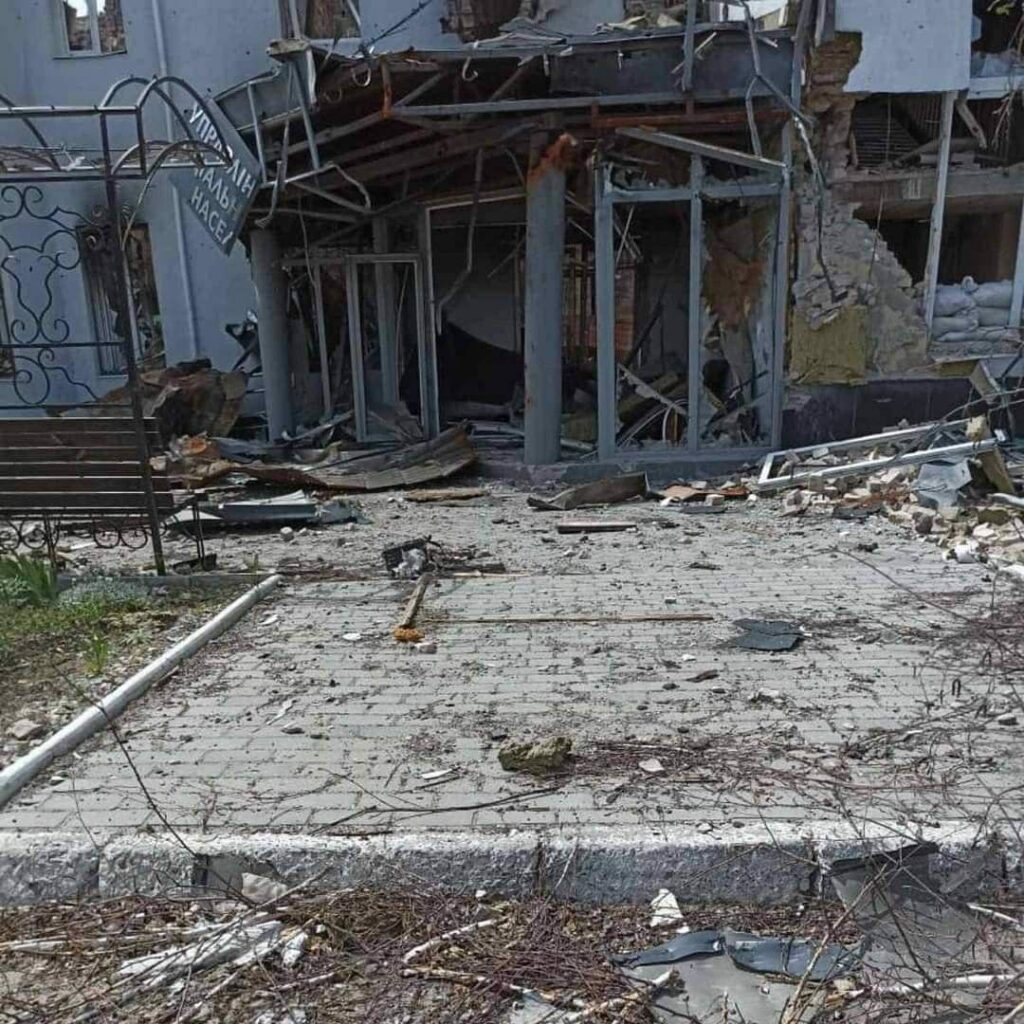 Donetsk region
According to Pavlo Kyrylenko, head of the Donetsk Regional Military Administration, on June 7, Russians wounded 5 more civilians of Donetsk region: 2 in Ocheretyne, 2 in Lastochkyne, and 1 in Mykolaivka.
In addition, 1 person was registered in Kostiantynivka who was injured in Luhansk region.
It is currently impossible to determine the exact number of victims in Mariupol and Volnovakha.
Excluding casualties in these cities, the Russians have killed 478 civilians in Donetsk region since the beginning of the invasion and wounded 1,244.