Maxar Technologies, American company, published satellite images before and after the explosions in the colony in occupied Olenivka (Donetsk region), in which Russians held Ukrainian prisoners of war. The image was posted on Twitter by journalist Christopher Miller. The photo shows that only one building was destroyed during the July 29 explosion.
On the night of July 29, an explosion occurred in one of the premises of the colony in Olenivka. More than 50 Ukrainian soldiers died and more than 70 were wounded. Azovstal defenders, who were to be exchanged, were kept there. According to Ukrainian intelligence, the explosions on the territory of the colony were carried out by mercenaries of the "Wagner" PMC "under the personal command of the nominal owner of the specified PMC – Putin's confident Yevgeny Prigozhin." In this way, the Russians decided to hide the torture, as well as the embezzlement of funds allocated for the maintenance of Ukrainian prisoners of war.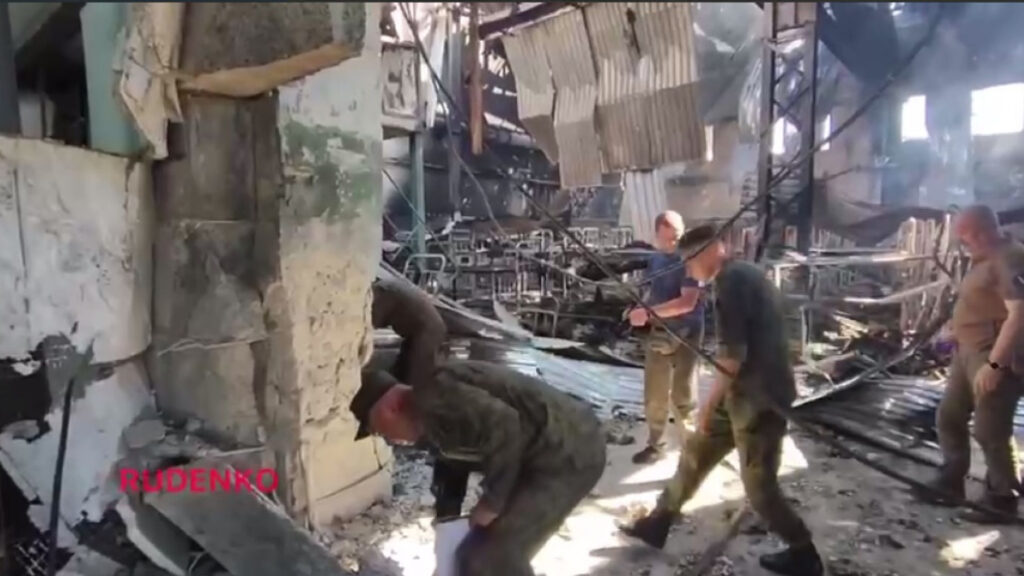 On July 30, the Ministry of Defense of Russia published a list of prisoners of war who allegedly died. The names of 48 dead, and 73wounded were on the list. The Russian Federation claims that there were a total of 193 Ukrainian prisoners of war in the colony. The Russian side declares that the Armed Forces fired at the colony from American HIMARS systems. The Institute for the Study of War (ISW) notes that building fire damage is not inherent to the HIMARS operating principle. An important fact is that not a single worker of the colony or Russian military was injured as a result of the explosion.