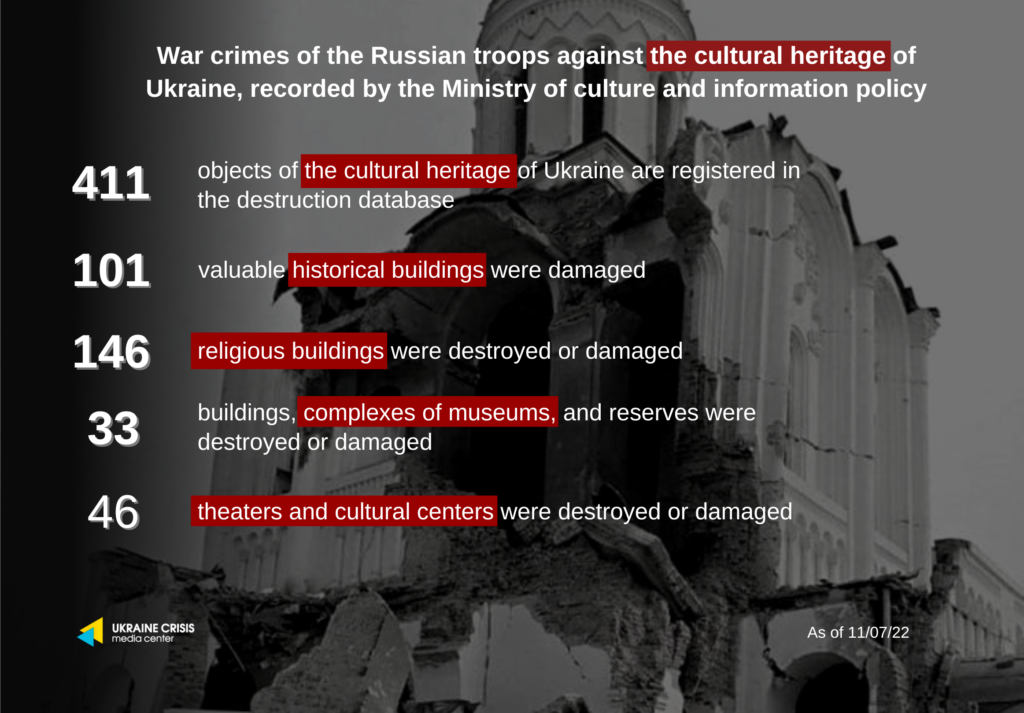 Since February 24, the Ministry of Culture and Information Policy of Ukraine has recorded 411 Russian crimes against the cultural heritage of Ukraine. Such crimes were recorded in 13 regions and Kyiv.
It is known about the complete destruction of 10 objects of cultural heritage in the Donetsk region, Kyiv region, Sumy region, and Chernihiv region.
The Russians destroyed or damaged 46 theaters and cultural institutions. So far, 36 libraries and 145 religious buildings have been damaged or destroyed. Among them, 51 are registered as monuments of history, architecture, or valuable historical buildings.
All Russian crimes against the cultural heritage of Ukraine are recorded here: (https://culturecrimes.mkip.gov.ua/ )