On September 2, the press center of the Ukrainian Crisis Media Center hosted a training for representatives of the Zaporizhia, Donetsk and Luhansk oblasts entitled "Data Visualization in Journalism: Rules, Tools and Lifehacks". Andriy Gazin, a data journalist and founder of the "Textura.in.ua" project, shared his experience and advice with the media.
The lecturer started the event by explaining the concept of data, their properties, types. According to him, among the main stages of data preparation for analysis and visualization are the following – obtaining, converting to the desired file format, structuring and cleaning. Andriy Gazin considered each of the stages in detail together with journalists and shared the necessary tools for use at each of them.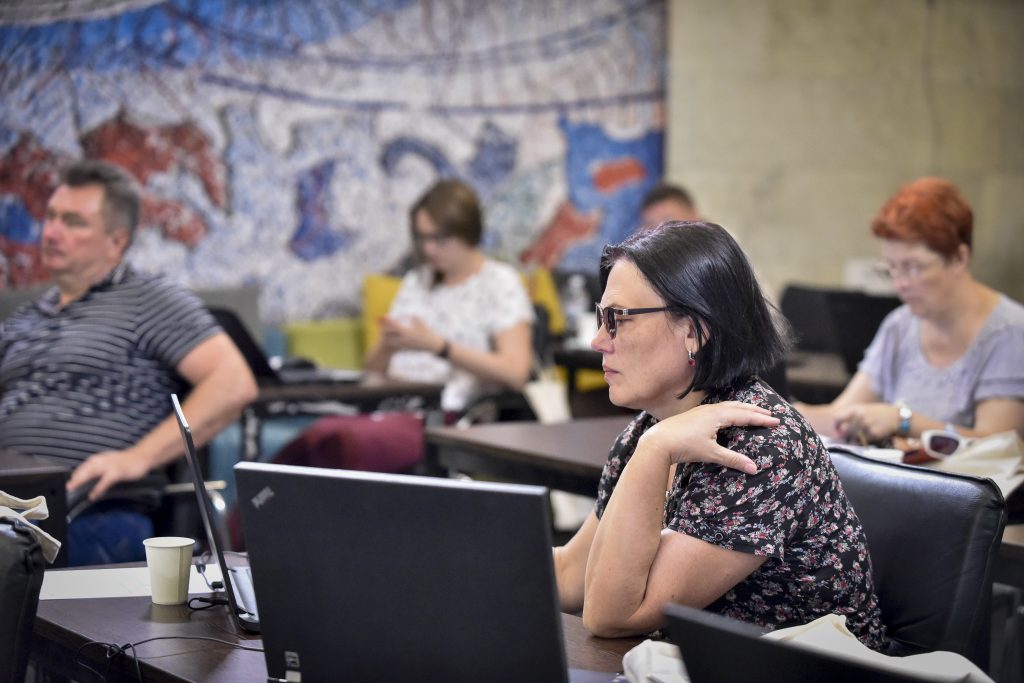 As of today, the analyst noted, data can be obtained from official statistics, open data, public information; international databases; scraping (data collection from web pages) and self-data collection (dating).
"Visualization packs an array of data into a compact image and speeds up and facilitates perception," said Andriy Gazin.
According to him, it is worth visualizing, if there is a lot of data, in this data we managed to find something interesting, and there is an understanding of how to present this data to your audience. After all, the latter – the knowledge of your audience – will help determine the form of data presentation, the right tool and design method. In addition, before working with visualization, it is important to determine what you want to communicate – whether there is a specific message to be conveyed to the audience, and whether there is an understanding of which aspect of the data is important.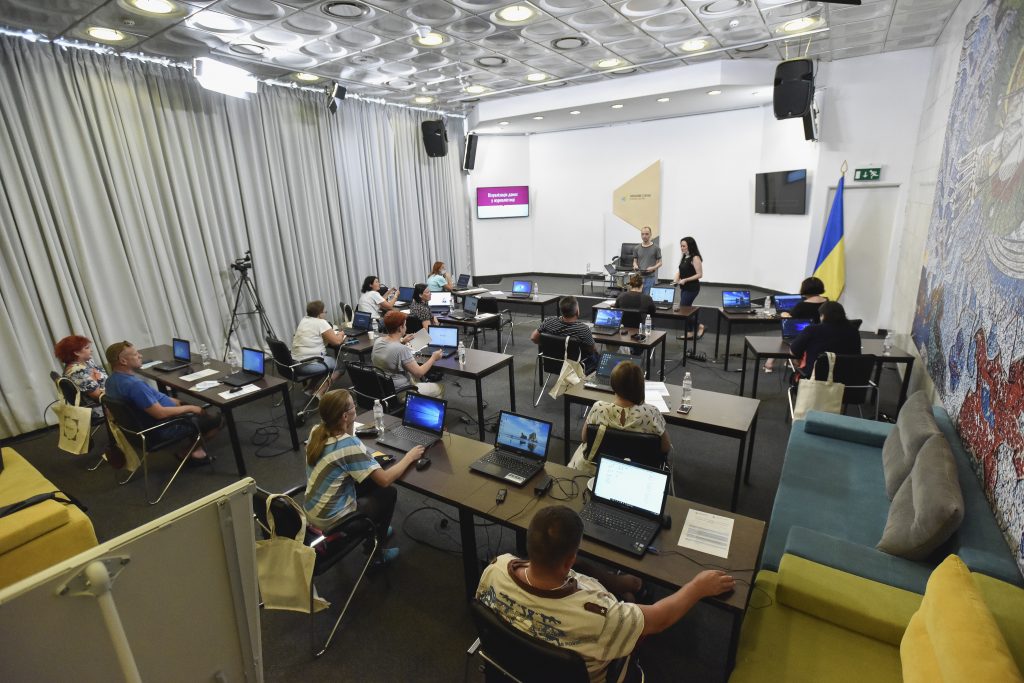 The trainer then told the participants about the main online services for data visualization, and the journalists together with the lecturer were able to practically study these programs and create their own visualizations in the online service Flourish
The training was part of the Contemporary Regional Media Project – a pledge of quality in a media-competent democratic Ukraine, which is being implemented by the Ukraine Crisis Media Center with the financial support of the Norwegian Ministry of Foreign Affairs represented by the Norwegian Embassy in Kiev.