Even experienced media representatives need to improve their writing skills constantly. It is necessary to develop together with your readers, so as not to lose their interest. That is why on September 23 the producer of Radio Culture Iryna Slavinska conducted a training session for editors and journalists of Odesa, Mykolayiv and Kherson regions. The focus of the event was: "How to write so people read." In addition, during the training, the journalists received useful tips on how to create interviews, write articles and choose characters for stories.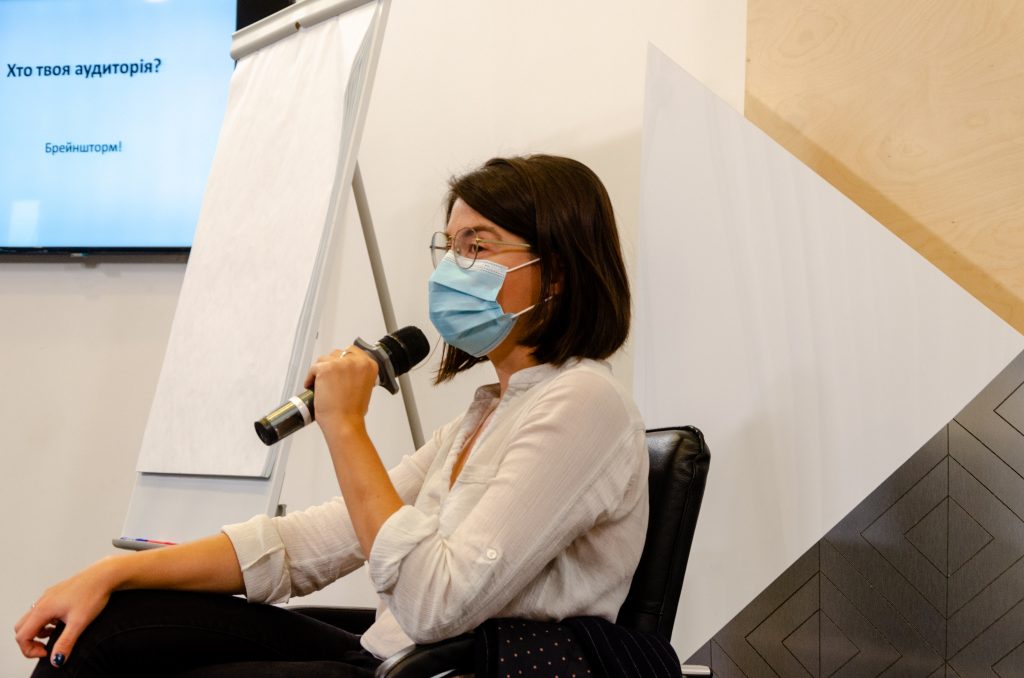 On the importance of target audience
It is of paramount importance for all mass media to focus on their target audience and provide information according to the requests of readers, listeners and viewers, Iryna Slavinska emphasized. The speaker suggested several possible ways to track potential information requests in order to create interesting media content, including:
conduct editorial brainstorms and think together over current topics;
follow the news at the local, regional and national levels;
present global topics in a local context;
analyze your own concerns and feelings about certain events and topics that may become a potential newsbreak;
Use Google Trends, a tool for tracking the most common Google search queries.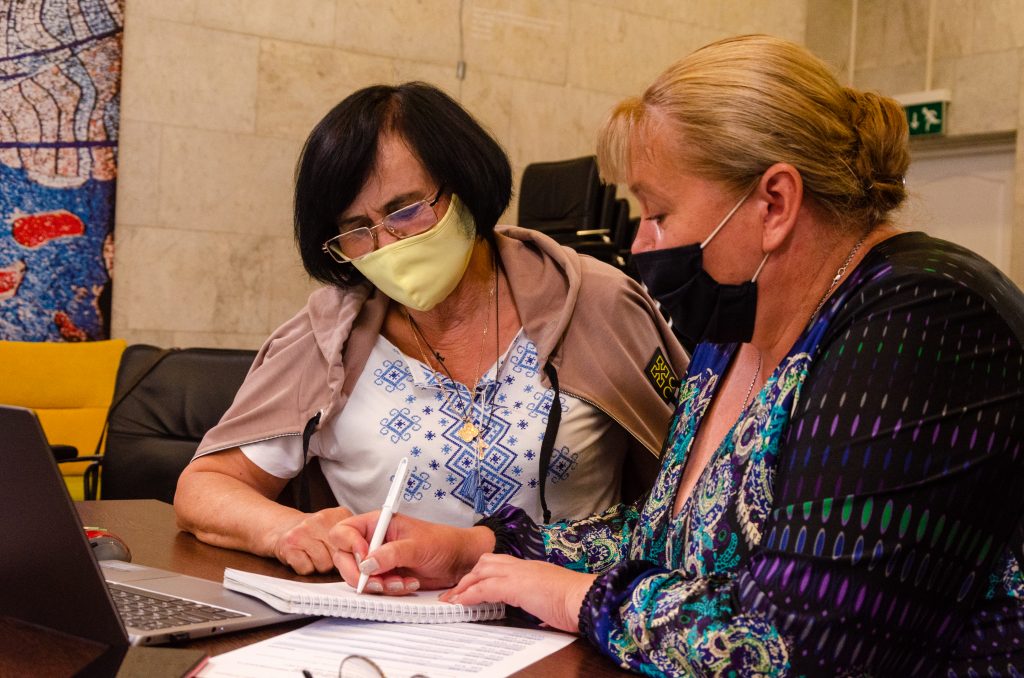 Write in plain language
The focus on a target audience determines the form and style of writing materials. Iryna Slavinska noted that the lead is an important structural part of the text. Properly written subheading grabs the reader's interest, asks relevant questions, the answers to which will be found after reading the material. The speaker also stressed that it is inefficient and unprofessional to start a lead with the date of the event. The information that follows after the lead should be presented as simply and clearly as possible for the reader. Iryna Slavinska advises journalists to avoid officialese, tautology and complex sentences. Instead, they should explain complex terms and abbreviations, include correct citations and give attention to proper punctuation. And the most important thing is to write materials in plain language first of all.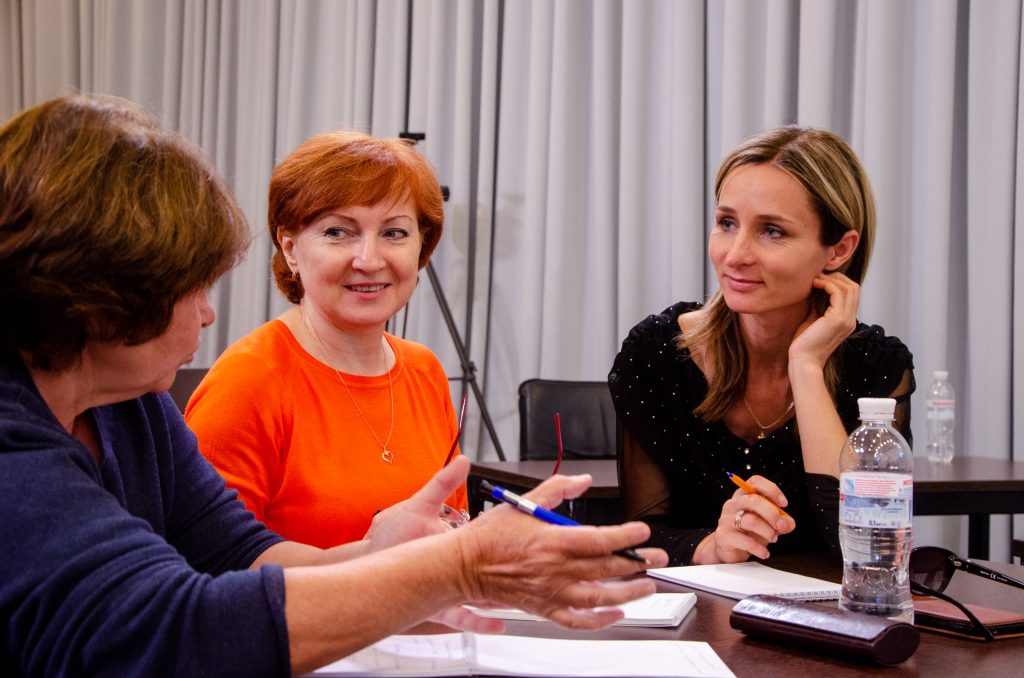 The art of creating interviews
Although interview is a rather arbitrary genre in form and subject, both a journalist and an expert (or just a potentially interesting person) must be present in it. Specificity of finding people for an interview depends primarily on the target audience's requests. While searching for the topic and characters for an interview, Iryna Slavinska advises journalists to listen to insiders, monitor the general anxiety of the public and track previously unspoken, "white" topics. An important aspect of the interview genre is that a journalist should refrain from expressing his or her opinion when talking to a person. In particular, the speaker notes that the questions do not have to contain the journalist's opinion and attitude to the topic. However, the role of the interviewer may be determined by the needs of the audience. A journalist can position himself as an expert, friend or engaged interlocutor during a conversation. Iryna Slavinska advises journalists to focus on the conversation during the interview of any format because an interlocutor may provoke them or ignore their questions. According to the speaker, "it is important to remember what you are talking about and not to respond to provocations."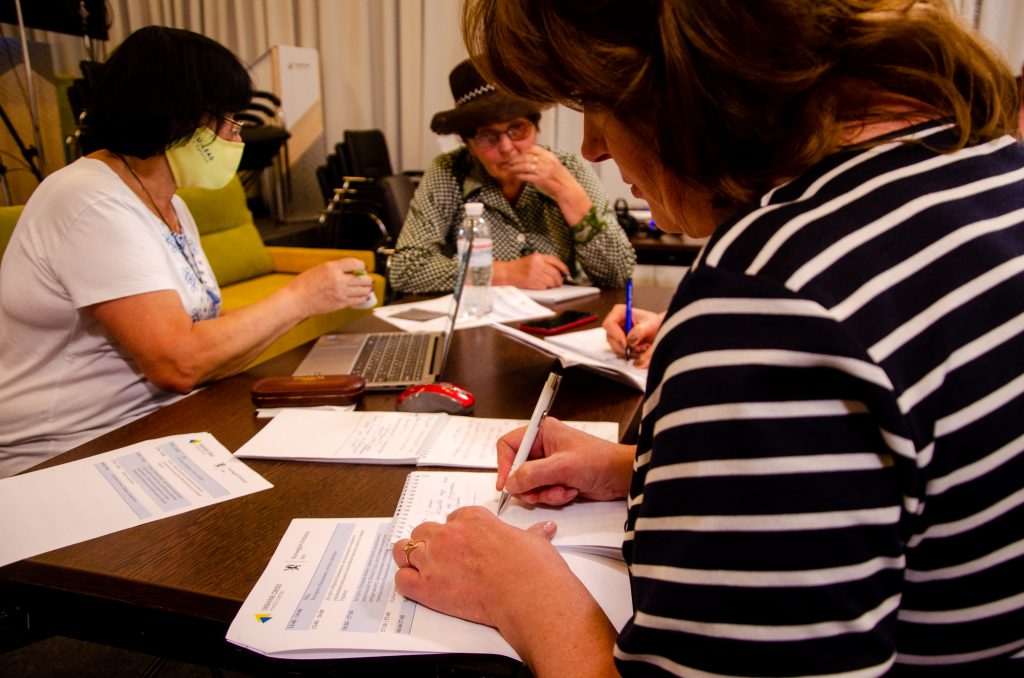 The training took place under the project of the Ukraine Crisis Media Center "Modern regional media – a guarantee of quality in a media-competent democratic Ukraine" implemented by the Ukraine Crisis Media Center with the financial support of the Norwegian Ministry of Foreign Affairs represented by the Embassy of the Kingdom of Norway in Kyiv