Ukrainization was not invented in moscow, when it unleashed a war with a neighbor. This is Ukraine spreading around the world. Historically, it happened in waves. Before the beginning of World War I, about 600,000 Ukrainians left the Austro-Hungarian Empire and went to North and South America. The second wave of emigration took place in the interwar period, when 60,000 people emigrated from Western Ukraine to South America, 70,000 to Canada, and 35,000 to France. Only in the Soviet Union, 4.5 million Ukrainians lived outside the Ukrainian SSR, and in the late 1990s there were more than 65 million Ukrainians in the world.
2022 started a new wave. Fleeing from Russian tanks, missiles and planes, women and children left for safe places. Europe took the lion's share of refugees. Poland hosted the most – 1,524,903 people. About 900,000 found refuge in Germany, 391,000 in the Czech Republic, about 150,000 in Turkey and Italy. A little more than 80,000 refugees remain in Moldova, Romania and Slovakia.
The geography of the process is quite broad. The USA alone hosted over 100,000 Ukrainians. Oleksandr from Kherson is among them. Of course, the man's name is different. But all the rest is true. What he told Ukraine Crisis Media Center is the story of a Ukrainian family's long journey across the ocean.
Oleksandr and his family left occupied Kherson in April. It took the Ukrainian family more than a month to travel to the United States through Crimea, Georgia, Turkey, Spain, and Mexico. Oleksandr told Ukraine Crisis Media Center about life in occupation, his journey and getting settled in a new place.
In February, the man quit his job, tried to work as a taxi driver but the war broke out. The money was spent faster than earned, Oleksandr says. There were no jobs in the occupied Kherson.
"My wife couldn't work either – no one wanted a manicure. Food prices went up. In the last days of February I stood in line at the vegetable warehouse for about 8-9 hours in the frost to buy some beet for borscht. When you go to buy groceries, you see armed russian soldiers, when you stand in line, you see armed russian soldiers. You had to stand in line for two hours just to enter the ATB supermarket without knowing if you would buy anything there. Some food was offered, but it disappeared too quickly.
"Little green men" started kicking down the doors in apartments and entrances. I was not at home, and my wife was waiting for a client. She was ready to jump off the balcony so she wouldn't have to see russian servicemen. I arrived home and saw armed people with 3-4 cars near the driveway. They wanted to get to some apartment. I called my wife, she came downstairs and we went to another apartment," Oleksandr recalls.
The family did not consider the option of leaving via Crimea by bus. But at the last moment they learned that an acquaintance had left that way. And they dared. Before they reached the administrative border with Crimea, Oleksandr cleared his mobile. His wife and son were let back to the bus, and he was sent for questioning.
"Before the trip, I deleted everything from my mobile – first of all, social networks. I thought if there was nothing on the phone, there was no problem. But that didn't turn out to be quite right. At the checkpoint they asked why I had deleted everything. They found a screenshot – I didn't take it on purpose, I remember that once during a conversation I accidentally took a screenshot of a TikTok video: a man in a Ukrainian military uniform is standing near a building. I was stopped at the border and sent to the line for questioning. Then, because of that screenshot, they sent me to a second interrogation. I stood in line for about 8 hours. They checked my mobile again. Their Internet connection was bad at the time… During a smoke break, I got into a conversation with a girl who was there for the second day. She used to be a police officer, so they wouldn't let her out or give any answers. As I found out later, she was released and she left," Oleksandr says.
Across the Crimean bridge to Vladikavkaz, and eventually the final bus stop was Tbilisi, Georgia. After four days of living in one of the churches, the family went to Turkey, and then took a flight to Madrid, Spain. From there they flew to Tijuana, Mexico, a city on the U.S. border. There the family lived for three days in a refugee camp at a school. They did not manage to get to the U.S. on foot across the border because the crossing had already been closed.
"We decided to try crossing the US-Mexico border at night again. But, unfortunately, we did not succeed, we were sent back. Besides, the taxi drivers scammed us out of money. As it turned out, he was an illegal driver. He demanded 5,000 instead of 500 pesos. I replied that I did not have so much money. Luckily, with the Google Translator, we managed to agree on a smaller amount – 2,500. I paid the fare, the taxi driver took a photo and sent it to another car that was following us. He dropped us off 100 meters from the border. The police stopped us at the border, put us in a taxi and sent us to a camp for displaced persons. It turned out that taxi cost only 60 pesos," Oleksandr says.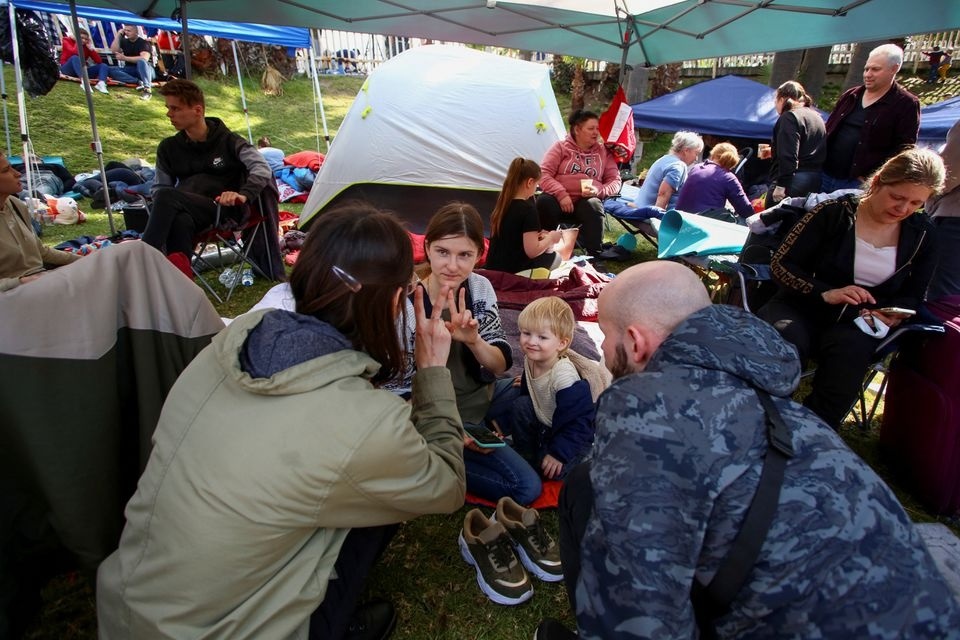 Then they were sent from Tijuana to Mexico City, where a new refugee camp was being built. People lived in tents.
"We left Kherson in April, when it was still cool and arrived in Mexico in the 32 degree heat. The children were sick, doctors were on duty 24/7, provided medical care, and took them to hospital. Everything was free, even if someone had a toothache on the way, they were taken to hospital and treated for free. Volunteers helped a lot – both with translators and with documents, they contacted the embassies. We are very grateful to the doctors, volunteers and religious organizations."
The family from Kherson stayed in Mexico City for about 3 weeks. They were able to get to the USA under the Uniting for Ukraine program. It took them weeks to find a sponsor, fill out the papers and wait for a response.
"A guarantor or sponsor may be a non-family member; he is responsible for your stay in the USA. If, for example, you don't have insurance yet, he is responsible for everything related to medicine or household nuances. Our sponsor is an acquaintance of our acquaintances, we communicate with him, he is Ukrainian, he has been in the USA for more than twenty years. The guarantor must be financially capable and be able to help," Oleksandr explains.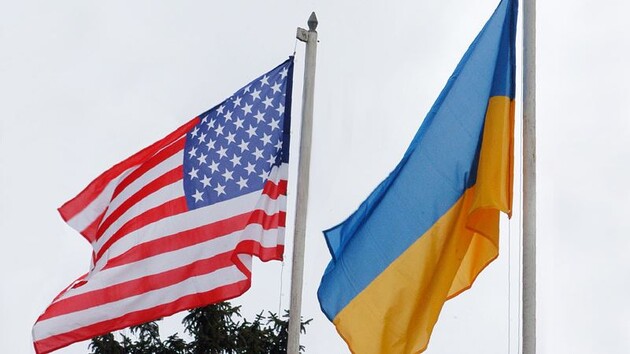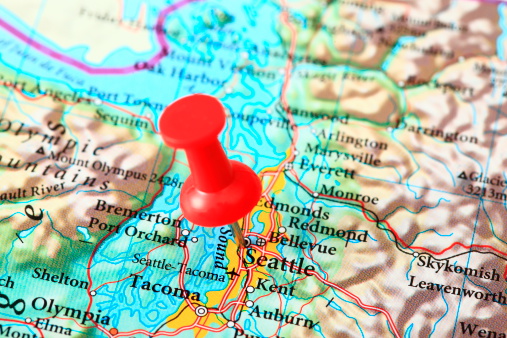 Oleksandr and his family now live at their relatives' in Auburn, Washington. Auburn is a suburb of the Seattle metropolitan area. The family is waiting for official documents, looking for work. They want to legalize their status in the USA. But it is still unclear how refugees' lives will change after the program that brought them to the USA expires.
"There are food banks, state programs; allowances are paid monthly. A separate amount of money is given for food for the family. It cannot be withdrawn from the card, it can only be spent on food," Oleksandr says about the U.S. assistance to Ukrainians.
In Auburn, Oleksandr has not met other people from Kherson yet, but he says that there are many representatives of the Ukrainian diaspora there. He can see a lot of people with blue and yellow flags on the streets and Ukrainian patriotic stickers on the cars.
"…I am homesick. When you are here and realize that you have already lost a relative, a friend, a classmate… You want to see and hug everyone; you cannot just forget and erase your past life." The Ukrainian dreams of returning home, at least for a while, to his de-occupied native Kherson.
Mariia Khmelnytska