"Rubizhne shared the fate of Mariupol. The industrial town is completely destroyed, no building survived, and many houses cannot be restored. There are cemeteries in the yards," wrote Serhiy Gaidai, head of the Luhansk OVA.
Before the war, more than 60,000 people lived there, worked at factories, in the public sector, and in developed small businesses. Today, they are divided into three categories: those evacuated to safe cities of Ukraine or abroad; those deported to Russia or to the occupied territories; those remaining hostages of Kadyrovtsi and living in the basements of the city.
There are still no communications in Rubizhne. The occupants cannot organize even basic collection of garbage that has accumulated in the yards since spring. It has already turned into spontaneous landfills in each neighborhood. Hundreds of people are still buried near their homes. The town that manufactured products, which let us see the world in different colors, has been turned to ashes.
Before the full-scale Russian invasion, Hanna (the heroine's name has been changed) lived with her husband and young daughter in Rubizhne, the Luhansk region. They had a quiet life, a job they loved and hope for tomorrow. Everything disappeared instantly on February 24, 2022.
When the occupants began attacking the city in early March, it became dangerous to stay there and the family decided to move to the north of the region to their parents. The village of Troitske, in which they had to stop, had already been captured by Russian troops, and the "LPR" was establishing its "orders".
Hanna told us her story of being under occupation and the reasons that made her family leave their home and travel into the unknown a thousand kilometers away.
Life before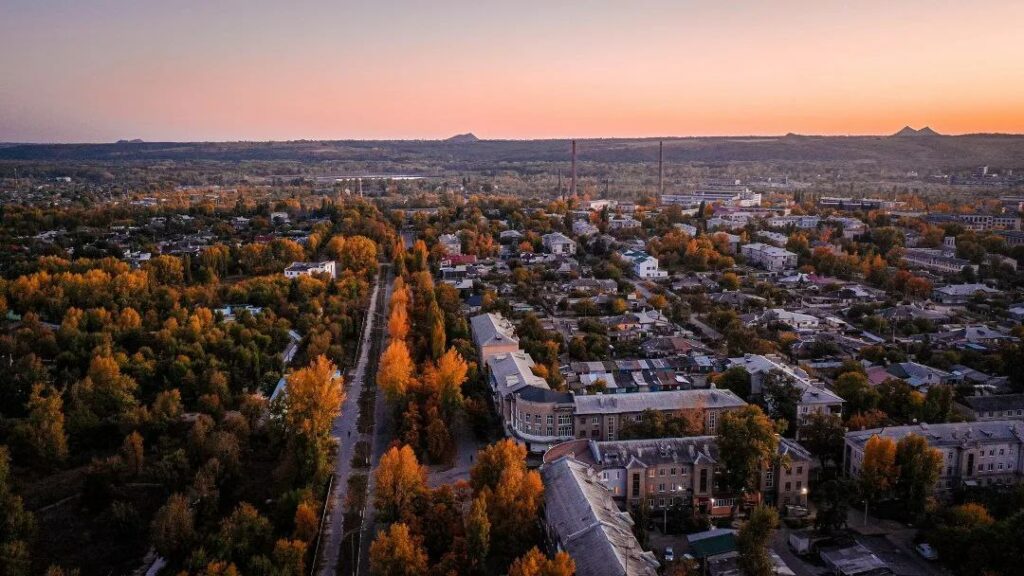 Until February 24, I lived a quiet, measured life: I raised my little daughter, waited for my husband from work, and worked remotely for a while myself. On weekends, my family and I traditionally drank coffee outside the hotel. We visited friends, made trips to other cities – most often the neighboring Lysychansk and Severodonetsk. We dreamed of buying a house in Rubizhne and getting a dog.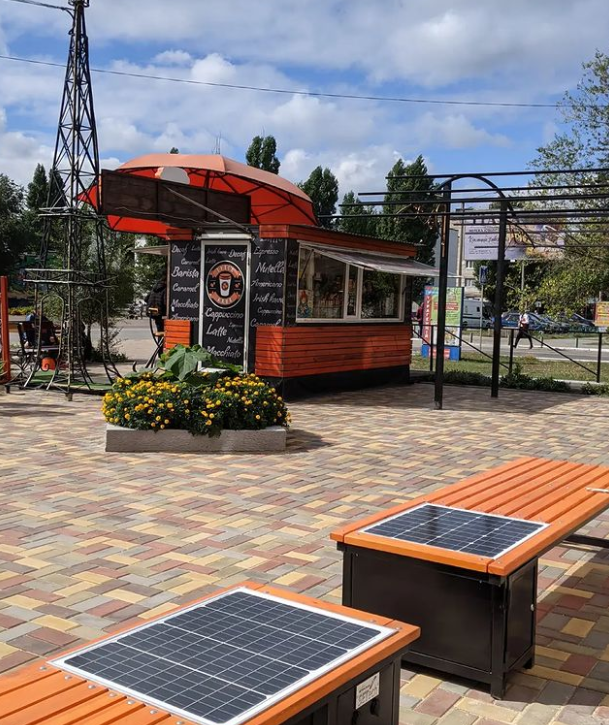 We liked the town. It was so cozy, quiet and beautiful in its own way, very green. Over the last years Rubizhne developed greatly, and all citizens noticed those changes: new shops were opened, something was constantly repaired. There were many young people, including foreign students.
Did I know something terrible was going to happen? I had a premonition, but I thought the war would break out with new force only in Donbas. I couldn't have thought that it would happen all over the country. When information began to appear in the media, I decided to look where the nearest bomb shelter was, just in case.
The scariest morning
On the morning of February 24, we woke up to a call from my mother-in-law, who lives in the Luhansk region near the border with Russia. She said they were being shot at. I started calling my relatives, they also heard some noises, but no one knew their origin. In the meantime, it was quiet in Rubizhne. Around seven in the morning, my husband left for work in Kramatorsk, assuring me that everything was fine and that I should not get myself in a fret. And then information began to appear on TV and the Internet. A few minutes later there were several explosions in our area as well. From then on it was like a delirium. I called all my relatives and friends every 15 minutes. And when someone didn't answer for more than an hour, I panicked. My 11-month-old daughter, who had to be fed and soothed, forced me to pull myself together.
Run or stay?
We thought that everything would be resolved diplomatically in a few days, so at first we wanted to stay. And it seemed more dangerous to travel with a baby than stay in the city.
At the beginning of March, we realized that we couldn't wait any longer and that we had to save the baby. At that time, there had already been deaths in Severodonetsk and some strikes began to happen in Rubizhne.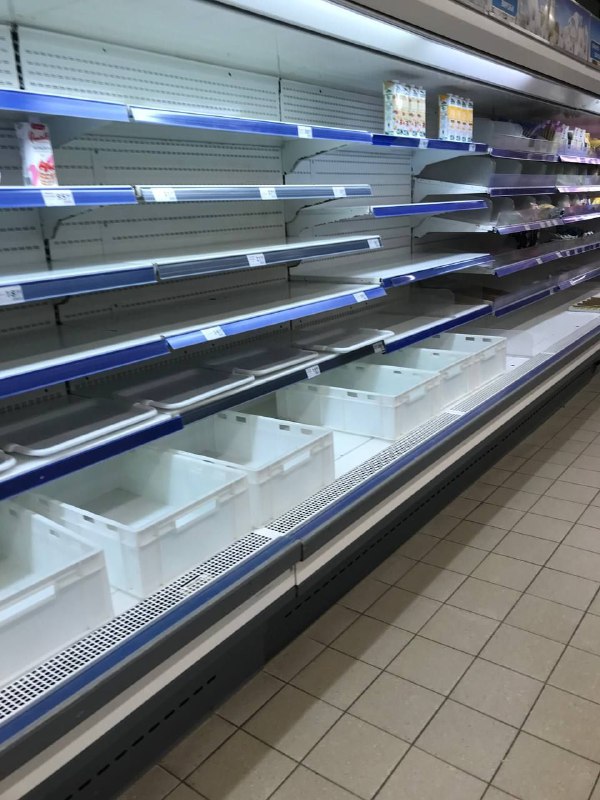 НаIt was March 5. There were no "liberators" in the town at that time, and strikes were only on the outskirts. Total looting was a few days away. Buying food and diapers was difficult, but still possible. I remember how we were going to get bread through the market on "Lastivka", and a woman from a confectionary came to us and gave us a cake. She said they were giving away the remaining goods.
We packed two bags, took a stroller, our two cats and started looking for ways to escape. At first, we tried to leave Rubizhne by our car through Lyman, but our military did not let us go – there were battles nearby at the time. The next day we managed to leave driving roads close to the Kharkiv region. We headed to our parents in Troitske. And it so happened that by the time we got there, the russians had just entered the village. We crossed about nine checkpoints, three of which were russian. They let us through quickly, did not hold us.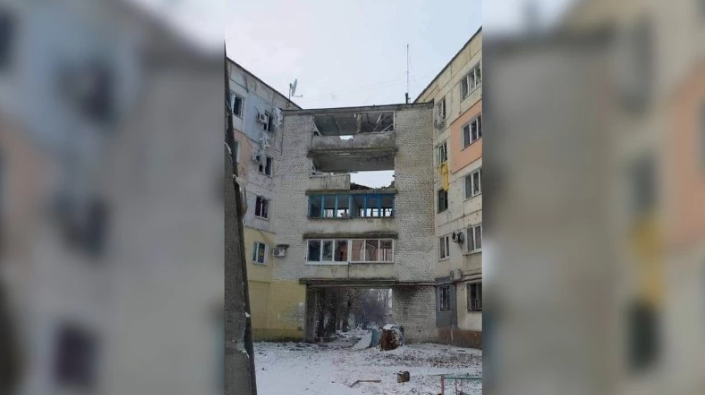 Life under occupation
We stayed in the occupied village for more than three months. Three months of fear and not knowing what to do next. There was no work, no money. There were expensive products and long queues for gasoline.
We had to forget what freedom of speech is: for any wrong move, you could be sent "to the basement."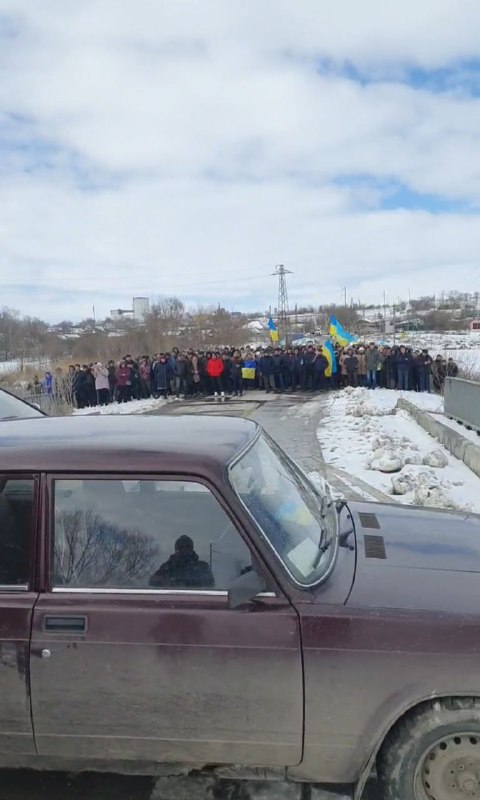 People in Troitske are just doomed to poverty and hunger. Farmers abandoned their fields because farming became unprofitable. The occupants tried to convince us that it would be better now: cheap utilities, jobs, and a normal salary. But people did not believe them – they lived normally under Ukraine and did not ask for either "liberation" or "protection."
And really, what can we talk about when the equipment in our schools and hospitals made their mouths drop open. They admitted that Luhansk residents had never seen such a thing, and wondered how it could have got there.
As you know, the occupied Luhansk region is cut off from civilization. You can leave only through Russia. You have to travel a long and expensive way through several countries to get to the Ukraine-controlled territory.
We were very afraid for our children in Troitske. There was a lot of equipment in the village, so our children did not walk outside their yards. Airplanes and helicopters flew overhead day and night. I did not know how to calm my kid. How to say that it was not scary, if even we, adults, were scared?

Everything was very frusrating, there was no hope for tomorrow at all. The village that had used to be mine became unfamiliar and strange. There was a feeling that it was simply painted gray. Occupation is when you are at home, but it feels as if you are in captivity.
We simply did not have the strength to be in such an environment, so we weighed everything and decided to leave again.
New challenges
We took the following route: Checkpoint "Pisky-Lohachivka" – Voronizh – Checkpoint "Terekhove-Burachky" – Ludza – Gargzhdai. The journey took 4 days, taking into account that we stopped for the night in Voronizh and Ludza. Fortunately, there were no incidents at the russian checkpoints. But it was very difficult with a baby, because it was already hot. There were no queues: about eight cars in front and behind. However, they let us through very slowly, as if they were deliberately biding their time.
We decided not to go far and stay in Gargzhdai, where our friends from the Luhansk region lived, and they found us a place to stay with local residents. For now, we stay there for free, people help us whenever they can. They found me a laptop for work, bought diapers, toys and a potty for my daughter. They also help us with food. My husband got a job on a construction site. In general, you can find a job. The salary is about 800 euros per month. But there are problems with housing. It is expensive, and not everyone wants to rent it to Ukrainians.
Those who have just arrived in Lithuania are given food vouchers, and there is also a one-time payment of 267 euros per person. There are no monthly payments.
In addition, there is no refugee status as such, everyone applies for temporary shelter from the war for a year.
We don't know how things will turn out for us here. We left, but our hearts have remained in Ukraine. Therefore, we will return home as soon as the situation more or less stabilizes.
Oleksiy Artiukh
13.07.2022
Material is prepared within the project "Countering Disinformation in Southern and Eastern Ukraine" funded by the European Union.